Sweden Gearing Up to License International Gambling Sites

The Swedish government has unveiled new legislation to open its online gambling market and issue licenses to international operators. The proposal seeks to break the Svenska Spel monopoly over online gambling and begin issuing licenses to international operators beginning 1 January 2019.
In a statement published on Sweden's government website, Minister for Public Administration Ardalan Shekarabi summarized the plan as follows:
"The central government will regain control of the Swedish gambling market. We are now proposing legislation entailing that operators receiving a licence to conduct activities targeting Swedish consumers must comply with Swedish rules. This will also give us the tools to keep those without a licence out."
The government statement goes on to explain that the intention is two-fold. First, they intend to establish a licensing system for international betting sites wishing to serve the Swedish market. Licenses will be required for anyone wishing to offer real money gambling in Sweden.
Second, the government intends to increase penalties for those who provide gambling services without a license and those who "promote" unlawful gambling. The government also wishes to introduce a new criminal classification called "gambling fraud" to address match-fixing.
If all goes according to plan, the government would like to begin accepting licensing applications in July 2018. The new regulations would take effect in January 2019. Mr. Shekarabi also said this regarding the stricter penalties:
"Gambling activities must be conducted in a sound and safe way, subject to public supervision. This means gambling services must have a high level of consumer protection and safety, and that gambling services are not used to support criminal activities. Match fixing has no place in Swedish sport and must be stopped."
A Swedish-language summary document lays out some of the key goals of the proposed regulatory system:
To ensure gambling is conducted in a healthy and safe manner
Ensure games are offered with a high level of consumer protection
Ensure gambling is conducted with a high level of security
To limit the negative consequences of gambling
To ensure gambling is not used to support criminal activity
Previewing Sweden's New Gambling Regulations
The document also explains that the government will be offering six types of licenses. Brick-and-mortar casinos and lotteries will still be restricted to state-owned entities, but private operators will be free to apply for licenses to offer online casino gambling, bingo, sports betting, and virtual sports.
Licensed operators will be required to verify the identity of all players and all financial transactions must be logged. The legislation will enforce a minimum age of 18 to play online and a minimum age of 20 to visit land-based casinos.
Problem gambling protection also plays a prominent role in the proposal. The summary document states operators will be required to protect players from excessive gaming and help players reduce their playing when there is reason to do so. Players must also be given the option to voluntarily exclude themselves from playing temporarily or permanently.
Additionally, operators will be prohibited from extending credit to players. New customer bonuses will be allowed, but operators will not be permitted to offer bonuses to existing customers.
Certain advertising standards will also be in play. Among those standards will be restrictions on advertisements targeting minors. Betting sites will also be prohibited from marketing their services to players who have either voluntarily self-excluded or who have been cut off by the gambling site.
A licensing fee of 18% has been proposed for all gambling games except those conducted for public purposes. Games conducted for public purposes shall remain tax-free.
The government also plans to crack down further on unlicensed operators. This may include increasing penalties for unlicensed betting sites, blocking payments to unlicensed betting sites, and more. Sweden has long resisted internet censorship, and this proposal does not call for internet blocking, but it does suggest internet service providers could be ordered to display warning messages when users attempt to visit unlicensed gambling websites.
A Prudent Decision
Opening the market to international competition is the best decision, given Sweden's current situation regarding online gambling. As we noted earlier this year, the unregulated gambling market grew by nearly 60% between 2012 and 2016, while the regulated market under Svenska Spel shrank slightly over that same period.
Sweden's only legitimate options at this point are to either give up on the monopoly over online gambling or resort to drastic measures such as internet censorship and enact harsh penalties for players. Overall, Swedish society is resistant to censorship, and lawmakers have been reluctant to resort to such measures.
A number of lawmakers proposed blocking the websites of illegal betting sites in 2008, but that effort was quickly shut down. Even if those lawmakers had been successful in instituting internet censorship, we only have to look at countries such as China that have failed to stamp out online gambling despite extensive censorship efforts to see that prohibition is costly and ineffective.
Legalizing, regulating, and taxing the industry is the best move forward for Sweden. Svenska Spel will likely miss having a monopoly over online gaming. However, the state-owned company will still have complete control over land-based gambling, and the operation of lotteries will remain with the state.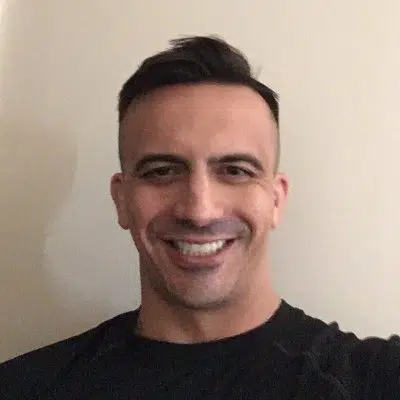 Wes Burns has more than a decade's worth of experience as a writer, researcher, and analyst in the legal online betting industry and is co-founder of OnlineBettingSites.com. Wes approaches his work from the viewpoint of players.