Betfair Australia Ordered to Refund $150,000 to Problem Gambler

The NT Racing Commission, which licenses most Australian betting sites, has ordered Betfair Australia to pay more than $150,000 to a gambler who exhibited red flags of problem gambling but was allowed to continue spending large sums of money anyways.
A decision posted on the NT Racing Commission website provides an interesting and detailed account of what led up to the decision to award the punter $150,000 in damages.
The story begins in February 2018 with a Betfair Customer who had roughly $320,000 in his Betfair account. The customer submitted a withdrawal request of $150,000 and continued to gamble with the remaining money in his account.
After losing his remaining $170,000 that very same day, the customer contacted Betfair and asked for the pending withdrawal to be reversed. Betfair typically does not offer reversals but made an exception for the customer due to his "longstanding loyalty to the company." Betfair ended up reversing $145,007 of the original withdrawal request.
The customer then went on to immediately lose that money as well. That month, the customer lodged a complaint with the NT Racing Commission seeking a refund of $145,000 on the basis that Betfair failed to comply with the Northern Territory Code of Practice for Responsible Online Gambling 2016.
Betfair responded to the complaint stating that it was aware the customer had requested a six-month self-exclusion in 2015 and a one-month self-exclusion timeout in 2016, but contends it "could not have reasonably known the Complainant had a gambling problem as he had not stated there was a problem, nor were there any '…discernable indicators of problem gambling found in Mr M's activity…'"
The NT Racing Commission reviewed both sides of the story and found that the customer did indeed exhibit signs of unhealthy gambling behavior. Not only did the customer have a history of requesting self-exclusion periods, but the customer had been wagering large sums of money immediately preceding the reversal request.
At one point, the customer blew through nearly $90,000 within 23 minutes and another $35,000 within 47 minutes. It was after this betting activity that the customer requested and received the $145,007 reversal.
In all, the NT Racing Commission found the customer lost more than $190,000 the day before the reversal request. Additionally, the customer had shown an escalation in the amount and frequency of deposits in the months leading up to the event. Despite these warning signs, Betfair Australia granted the customer his request.
The NT Racing Commission reviewed the case, decided against Betfair and ordered Betfair to refund the customer $150,020.
The Sydney Morning Herald reported this morning that the decision is one of the toughest to have ever been levied against an Australian betting site. Lauren Levin, policy director of Financial Counselling Australia, told the Sydney Morning Herald this:
"This case is a turning point. It will send a signal to the online gambling industry that it cannot ignore its obligations to stop accepting bets from people who are obviously red-flagged.

"Financial counsellors see gambling harm regularly. We see families destroyed. We see suicides."
The Thorny Withdrawal Reversal Issue
The ability to reverse withdrawals at online casinos and betting sites has been a subject of debate among gamblers for well over a decade. A quick Google search can easily return online discussions dating back to at least 2006 addressing the issue.
Although it is difficult to gauge whether or not a majority of gamblers feel this way, there is no doubt that a sizable contention of players does not like the reversal feature at all. This seems to be an especially strong sentiment among those who have dealt with problem gambling themselves.
Many times it has been posited by players on various discussion boards that reversals are offered not in good faith, but as a last ditch effort by the casino to tempt players into cancelling a withdrawal and donating their winnings back to the casino.
On one hand, there is that lingering question: is this really a cynical effort on the part of the casino to tempt players back into coming back for more or is it just really just a matter of casinos needing time to sort through the many withdrawal requests they receive every day?
On the other hand, there is also no doubt betting sites don't mind if a player decides to cancel a withdrawal in order to gamble more. After all, the entire business model is on serving online gamblers. Once a withdrawal is completed, the betting site loses any opportunity to win back some of that money.
The truth, most likely, is somewhere in the middle. The fact is betting sites do need some time to process withdrawals – the request needs to be sent to the financial department, identities need to be verified and then the order actually executed to pay the player to his or her preferred e-wallet or bank account.
After all, casinos could make withdrawal requests un-cancellable once initiated. It's not as though the casino needs to offer the ability to reverse a withdrawal request. Offering the feature does not magically save time or money for the operator. The only thing this feature accomplishes is to increase the likelihood that someone will have a change of heart, cancel the withdrawal and get back to gambling.
To their credit, most Australian betting sites appear not to enforce extended waiting periods for withdrawals. Some do allow reversals, but it doesn't look like any of them are purposely dragging out the waiting period for withdrawals. Betfair even noted in its discussions with the NT Racing Commission that reversals are "not a service it generally offers."
Compare this with Betway.com (which does not operate in Australia) and its withdrawal policy that establishes a "pending withdrawal period" of up to 72 hours. That seems excessive in the modern day and age, and therefore does have to make one wonder if the intention really is to encourage reversals.
There's also a place for personal responsibility in the discussion. Online betting sites do not force players to use the feature. If someone truly is in the grips of problem gambling, the odds are that the person will find a way to gamble online again after withdrawing. Where is the line drawn between operators' responsibilities and their customers' personal responsibility?
In any case, betting sites should be aware of their reputations and how gambling regulators view them. One of the primary duties of gambling regulators in Australia and elsewhere is to promote responsible gambling. Betfair Australia's failure to assist a customer exhibiting signs of unhealthy gambling behavior is a bad look for the industry as a whole and is just asking for regulators to crack down even further.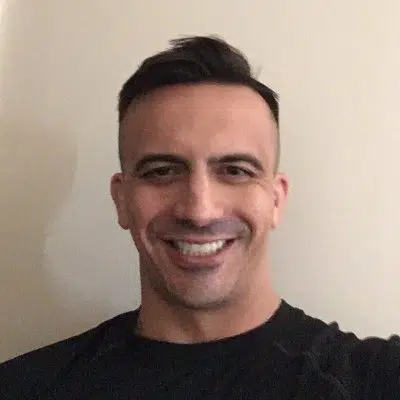 Wes Burns has more than a decade's worth of experience as a writer, researcher, and analyst in the legal online betting industry and is co-founder of OnlineBettingSites.com. Wes approaches his work from the viewpoint of players.