Betfair Canada: Exiting Market in January
Take notice, Canadians. The longstanding betting exchange website Betfair.com will soon cease all business in Canada. An e-mail sent to customers warned that Betfair will cease all operations in Canada as of January 14th, 2016. The e-mail told customers to withdraw their balances before then in order to have the usual, fast withdrawals customers have come to expect from Betfair. Anyone who fails to withdraw by that time will need to contact customer support to receive a payout.
The closure of Betfair Canada is a blow because it was the largest betting exchange by a long shot. At Betfair, people wager against one another rather than against the house. With Betfair no longer an option, you will need to look into other Canadian betting sites. There are still some nice alternatives for traditional sports betting, but exchange betting is largely dead in Canada with the loss of Betfair.com.
Why Did Betfair Canada Close?
The Off Shore Gaming Association predicted this very thing months ago when it reported on the merger of Betfair and Paddy Power. The reasoning is simple: Paddy Power left the Canadian market in 2011 as part of an agreement it reached with the B.C. Lottery Corporation to supply product, pricing and risk management systems for the lottery's official betting website PlayNow.com.
Gambling laws in Canada have a certain degree of leeway, but unlicensed offshore betting sites are not supposed to accept Canadian customers. Individual customers face little-to-no risk, but the sites themselves are clearly in violation of gaming laws. However, the Canadian government is not as obsessive about this area of law as its neighbors to the south.
Thus, when Betfair and Paddy Power joined forces, Betfair agreed to leave the Canadian market and that was enough for local officials. Now that the Betfair/Paddy Power group actually operates on Canadian soil in conjunction with the BC Lottery Corporation, everyone involved needs to play by the rules.
OSGA reproduced a copy of the e-mail sent out to customers as follows:
"We are sorry to inform you that as of 14th January 2016, Betfair's products will no longer be available to residents of Canada.

On 14th January 2016 Canadian residents will no longer be able to place bets and Betfair shall close its website. All outstanding Sportsbook bets will be cancelled, you will no longer be able to place new exchange bets and all gaming products will be blocked. Please note that all outstanding Exchange bets will remain in place until 14th January 2016, so please ensure you manage any positions you have open in advance of this date.

Please also ensure you withdraw any funds you have in advance of 14th January 2016. You will only be able to withdraw any winnings, or leftover funds after 14th January by contacting our helpdesk."
Are There Any Alternative Exchanges To Betfair Canada?
There are still plenty of other online betting sites that accept Canadian customers. In fact, most of the world's biggest names in gambling remain open to Canadians. Some of these include William Hill, BetVictor and 888. All four of those companies operate internationally and hold licenses from the UK Gambling Commission and/or other respectable licensing jurisdictions.
However, it is now much tougher to find an actual betting exchange in Canada. Betfair was the biggest and best exchange-wagering service on the internet by far. Some other companies have tried the exchange model, but suffer from liquidity problems. Unlike traditional sports betting, an exchange requires high "liquidity" (lots of customers moving lots of money around) to remain viable. If an exchange doesn't have high liquidity, it becomes difficult for you to get your wagers matched.
You will have no problems finding regular sports betting sites today, but exchanges are basically gone with the exit of Betfair. Online casinos and poker rooms still operate in large numbers as well. The one significant change in the Canadian gambling market will be the lack of a major exchange bookmaker.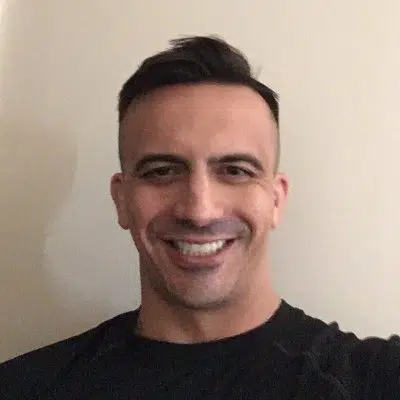 Wes Burns has more than a decade's worth of experience as a writer, researcher, and analyst in the legal online betting industry and is co-founder of OnlineBettingSites.com. Wes approaches his work from the viewpoint of players.