Betfair Training Rio Ferdinand to Contest a Professional Boxing Title
Rio Ferdinand, star Manchester United player and 20-year football veteran, is joining forces with Betfair take on a new, exciting and difficult challenge of a very different sort: to become a professional boxer.
What's more, this isn't some campaign for Rio Ferdinand to scratch off an item in his bucket list and compete in a single, low-level boxing match. The ultimate goal is as lofty as any he has taken to date in his professional sporting career. Eventually, Rio Ferdinand wants to compete for a title belt.
The Defender to Contender Challenge
Betfair says Rio Ferdinand will be fighting in bouts throughout 2017 and 2018 with the ultimate goal being to compete in a title fight. They're calling it the Defender to Contender project and Betfair will be hiring a team of professionals to turn Rio Ferdinand into a legitimate contender in boxing and take him up through the ranks.
It is completely understandable if you're feeling skeptical or wondering if this is just another gimmicky promotion trying to cash in on the heels of the highly-publicized Floyd Mayweather vs. Conor McGregor boxing match. We've already seen what happens when a non-boxer, even one who is well-versed in combat sports, challenges a real boxer.
The Mayweather vs. McGregor bout was great for boxing betting, but it wasn't so great from a competitive point of view. Mayweather allowed McGregor to run the ring and swing for the fences… until Mayweather decided it was time to end the bout and finish off his opponent. They put on a nice show, but the fight was never actually close.
Well, Rio Ferdinand and Betfair are indeed taking this challenge seriously and they won't be sending in a lamb to the slaughter. They're going to be doing this hard way, starting from the bottom and working their way up until (if) Rio Ferdinand fights his way into a deserving title match.
The sense I'm getting from both Betfair and Rio Ferdinand is that they aren't doing this for a quick, money-grab type of thing. Rio Ferdinand says he loves boxing and insists he is absolutely taking the challenge seriously.
Betfair will be supporting Rio Ferdinand throughout the challenge. They are already in the process of assembling a team of trainers and coaches. Former WBC super-middleweight champion Richie Woodhall will be overseeing Rio Ferdinand through these early stages and has already put together a training schedule to prepare Rio for the technical and athletic demands of boxing.
We should also remember that this is not the first time Betfair has taken up a challenge of the sort. In 2016, Betfair was able to help Olympic cyclist Victoria Pendleton transition to horse racing jockey. Betfair and Pendleton ultimately found success after she was able to ride her horse to a fifth-place finish in the Foxhunter Chase at Cheltenham in 2016.
What They're Saying
Richie Woodhall is optimistic but realistic on Rio Ferdinand's chances in taking up this challenge He had this to say of the former Man Utd star:
"In all honesty, I think Rio can definitely box as a professional given time. He has natural power in his right hand, is extremely fit and is very enthusiastic to learn which is encouraging.

"Style wise, he's very raw and I'll have to develop this which will take time but he has all the natural ingredients, height and reach advantages over boxers in his weight division and definitely has potential to win a title in the future."
It is nice to see a realistic assessment – especially compared to the almost mythical predictions we heard from Conor McGregor's camp back when they said he would change boxing and shock the world with his unorthodox style. This sounds more like a challenge in which everyone involved is acknowledging the reality of the situation and will be taking it seriously from day one.
Here's what Rio Ferdinand had to say:
"Boxing is an amazing sport for the mind and the body. I have always had a passion for it and this challenge is the perfect opportunity to show people what's possible. It's a challenge I'm not taking lightly – clearly not everyone can become a professional boxer – but with the team of experts Betfair are putting together and the drive I have to succeed, anything is possible."
Of course, we can't act as if there is no promotional element to the challenge. Taking a 38 year old football star and starting him over from scratch in a new (and brutal) sport isn't something you do just for fun. We can expect to see Betfair and Rio market the challenge moving forward – and that's just fine with me.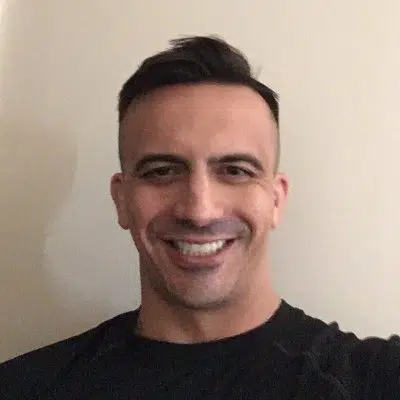 Wes Burns has more than a decade's worth of experience as a writer, researcher, and analyst in the legal online betting industry and is co-founder of OnlineBettingSites.com. Wes approaches his work from the viewpoint of players.