Buenos Aires Approves Online Sports Betting and Gambling in Argentina

Argentina's biggest province has approved legislation to legalize online gambling and sports betting. Last week, Buenos Aires approved Budget Bill 2019 which, among other things, includes provisions to legalize and tax online gambling in the province.
The bill was sent to lawmakers last month and proposed allowing up to seven operators to become licensed in Buenos Aires province. Licensed operators are to be subject to a 15% tax on revenue plus an additional 2% administrative fee. Licenses will be good for a 15-year period once approval is granted.
Some details are still unclear at this stage, however. Argentinian newspaper Clarín reported earlier this week that operators could face taxes as high 25%. In any case, the government of Buenos Aires has estimated that licensing and taxing online gambling could generate up to 500 million pesos in new tax revenue per year.
Argentinian news outlet Perfil.com reported last month that after the bill takes effect, a process to award seven licenses to operators in Buenos Aires will begin. Operators who receive licenses will be able to offer sports betting, casino games and "live events," which the newspaper explains as betting on things such as the winner of a reality TV show.
Perfil also reported that operators from around the world may apply for licenses. This could result in the likes of Bet365, ComeOn, 888 and other major international gambling brands applying for licenses in the near future.
Officials explained to the newspaper that their basis for passing this law is to bring what is already a major unregulated industry into the light of regulation.
The bill's supporters say they are looking to have greater control over online gambling, to regulate who plays, how they play, to manage payments and to support problem gamblers in self-excluding if they need help stopping. On top of all that, the province can now tax the industry to provide additional income to Buenos Aires off an activity that is already taking place anyways.
Argentinian betting sites in most provinces already operate in an unregulated market. By bringing the activity into the light, regulators can monitor, regulate and tax the industry in a controlled environment.
CalvinAyre.com reports licensed betting sites in Buenos Aires will be prohibited from extending credit to players and that all payments will be required to be run through the Bank of the City of Buenos Aires in order to give the government greater control over gambling activity in the province.
It also appears further details regarding advertising still need further ironing out. According to Calvin Ayre, licensed operators will be able to advertise their services to prospective customers, but it is unclear what forms of advertising will be allowed. Meanwhile, unlicensed operators will be banned from all forms of advertising.
Overall, this new piece of legislation looks like a win for players, but it only impacts the singular province of Buenos Aires. If all goes well, the new Buenos Aires gambling law could take effect as soon as 1 January 2019.
The only other province to seriously tackle online gambling regulation is Misiones, and there the results have been mixed. Back in January, authorities cracked down hard on one local betting site. More recently, the Misiones government ordered its sole licensed operator to cease operations as well.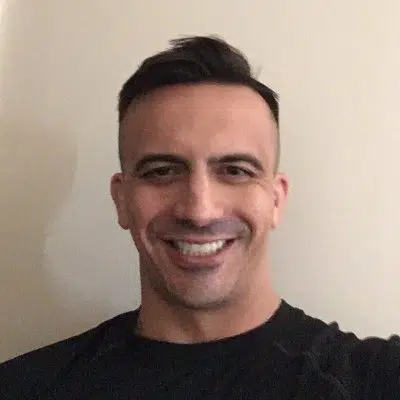 Wes Burns has more than a decade's worth of experience as a writer, researcher, and analyst in the legal online betting industry and is co-founder of OnlineBettingSites.com. Wes approaches his work from the viewpoint of players.