Kansas online sports betting launched in September 2022. It was one of the fastest states to rush from legalization to active. It took less than three months from the governor signing the bill into law to retail sportsbook accepting the first bet.
That speed did not turn out as well as state officials had hoped. The Kansas City Chiefs won the first Super Bowl under legal online sports betting just a few months later. Kansas sportsbooks posted a $14.5 million loss on the game, and Missouri residents crossed state lines into Kansas to place many bets.
The Kansas Racing and Gaming Commission regulates Kansas online sports betting sites. Each casino in the state is permitted to partner with up to three online sportsbooks and 50 retail partners.
Kansas Online Sportsbooks
Kansas Sports Betting Sites
There are six licensed Kansas sports betting sites. Each partnered with a casino in the state, which is in parenthesis.
Bally Bet and Golden Nugget struck a partnership deal with Boot Hill Casino. However, neither sports betting site has launched. That is also true of FOX Bet and its partnership with Hollywood Casino at Kansas Speedway.
The Kansas Racing and Gaming Commission regulates sports betting sites in the state. It is the same regulatory body that oversees the casino and racing industries.
The Kansas Lottery handles applications and day-to-day operations. The Kansas Racing and Gaming Commission covers bet approvals, background checks, responsible gambling, partnerships, and protections for players and the state. Patrons with a dispute with a licensed gaming company, including online sportsbooks, can contact the Kansas Racing and Gaming Commission here.
Now that Kansas betting sites are legal, it is imperative that you place bets with those companies and not unlicensed offshore ones. If you have a dispute with a licensed Kansas sportsbook, you will receive an impartial consideration of your complaint. You have no recourse if you have a problem with an unlicensed offshore site, like a bet graded wrong or nonpayment. Those sites have no independent regulatory body.
Kansas Sports Betting Bonuses
There are three types of bonuses at Kansas sports betting sites. Each sportsbook in the state offers one. Some have multiple offers.
The most common Kansas online sportsbook bonus is a loss rebate. It gives players a bonus credit if their first bet loses. These bonus bets must be wagered in a short period of time.
The Kansas sports betting site loss rebate is awarded in two ways. First, it may be a lump sum, meaning it must all be placed on the same bet. This policy can create variance since these offers are often $1000 or more. Some betting sites break it up into multiple bets. This is why reading the terms and conditions of a sportsbook offer is so important. This practice ensures that it does not expire unexpectedly. You only need to wager this type of bonus once to withdraw it. If your first bet wins, you may do whatever you wish with the money.
Another standard Kansas sportsbook bonus is betting a small amount, like $5, and getting $150 or $200 in bonus credits. This offer usually permits players to wager as little or as much as the player wants. The wagering requirement for this type of bonus is usually only one time. Some online sportsbooks require the player to win the bet for the bonus. The terms and conditions disclose the policy.
The traditional type of sports betting site bonus is a deposit match. This is where a bonus is based on the size of the deposit. The most common example of this is 20% up to $1000. Deposit $5000 for the maximum bonus in this scenario. This deposit amount gives the $1000 bonus cap. A $1000 deposit receives $200. The wagering requirement for these types of bonuses is often 25 times the bonus. The player typically has 30 or 60 days to clear the bonus. It is imperative to meet the terms and conditions. If the offer expires before you complete the wagering requirement, the entire bonus amount disappears.
Kansas Sports Betting Laws
The Kansas Racing and Gaming Commission adopted sports betting regulations. These are posted on its website.
Sports betting launched on September 1, 2022. It started with AB 84. That bill passed the legislature in April 2022 and was signed into law by Governor Laura Kelly the following month.
The minimum age to bet on sports in fKansas is 21. That is true of retail and online sportsbooks. Mobile bettors must be within the Kansas state line at the time of action. College sports betting in all forms is permitted. This includes in-state college games. The tax rate is 10% of revenues. There may be up to 12 Kansas sports betting sites and up to 50 retail partners per casino. Each casino may have up to three mobile partnerships.
Kansas Betting FAQs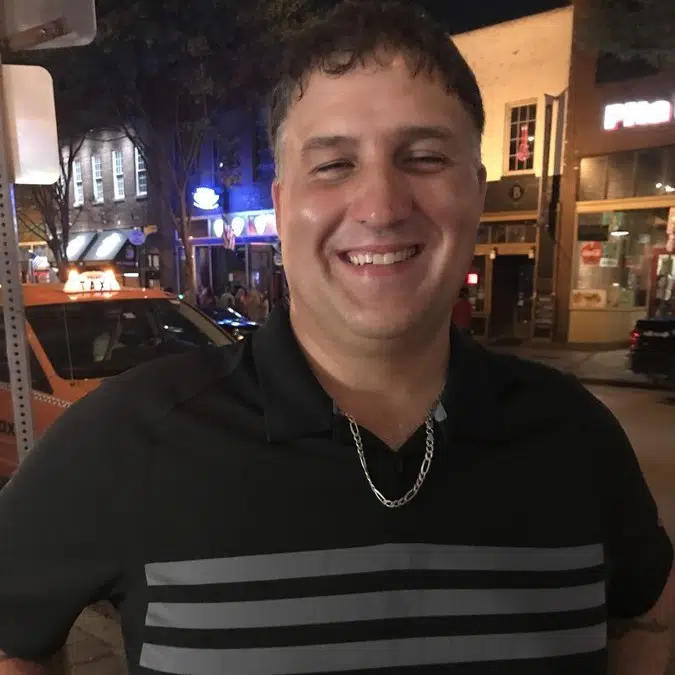 Mike Murphy is the founder of OnlineBettingSites.com and has over 10 years of experience in the legal online betting industry. A regular attendee of industry trade shows and conferences, Mike is a strong proponent of regulated markets and responsible gambling policies.