Is Online Drone Racing Betting Imminent?

As we've seen throughout human history, anything that moves, runs, gallops, fights or competes always ends up a betting medium for spectators. Whether it's legal or illegal, people are going to bet on the sports they love to play and watch. There's no reason to believe drone racing will be any different.
The news that ESPN signed a multi-year contract to televise drone races held by the International Drone Racing Association (IDRA) beginning this August immediately had us gambling types here at OnlineBettingSites thinking about the potential for betting on drone races online. After all, if we already have eSports betting hitting new highs, what's to stop online drone racing betting from doing the same?
The sport seems to mesh well with betting. It is a fast-paced sport with nimble drones that zip through obstacle courses set up in empty fields, abandoned warehouses and other captivating backdrops. Pilots operate their vehicles with the help of goggles that stream live video straight from the drone. Viewers are sucked into the experience with the help of first-person point of view video.
Competitive racing drones can top 80 MPH on courses full of tight turns and close calls, but there's no danger to the pilots. Watching one of these races unfold is akin to watching an F1 or NASCAR race, except somehow even more intense.
See exhibit 1:
ESPN3 will air the first live drone race this August with more to come. The incredible thing is that the IDRA held its first national competition in the USA just eight months ago and now they have a multi-year contract with the biggest broadcaster in US sports. That's a growth rate that could make just about anyone envious.
The first race to get airtime on ESPN will be the 2016 US National Drone Racing Champions hosted on Governors Island in New York City on August 5th. ESPN.com will stream the race live online and then ESPN 3 will host a one-hour edited version on television later.
Given the growth of drone racing and now the fact that certain races will be televised to millions of people around the world, one can't help but wonder if online bookmakers will one day begin offering betting markets on drone races. It sure seems like a medium that would do very well with real money wagers.
Is the online betting industry taking note?
Yes. Alexander Kostin from Medium.com spoke to a few large online bookmakers about the concept of online drone betting. He got a number of interesting quotes, with the most noteworthy of those being someone from Ladbrokes saying they are "very much interested" even if they aren't quite ready to go live.
Alexander also got quotes from the people at Liga Stavok (a Russian bookmaker), Sportingbet.com and BettingExpert.com (an online sports betting community). You should check out his piece for yourself because it's a great read, but the general theme I got from reading the article is that bookmakers are certainly watching the developments closely, but are not yet prepared to start taking wagers.
For one, bookmakers need to see some uniformity in rules and simply get a chance to familiarize themselves with the sport. The last thing they want to do is lose a bunch of money taking bets on a sport they don't yet fully understand. Plus, I'm sure they will also want to see if drone racing really does take off as a spectator sport before sinking time and money into developing betting markets.
There is still considerable development that needs to take place on the racing front as well. This Quartz article explains some of the challenges that drone racing organizations still face. These challenges include:
Effectively capturing the action on camera for spectators
Developing standard practices for drone construction – pilots are still building custom first-person racing drones powered by batteries from questionable sources
Safety (Quartz compares drones to lawnmowers with wings)
The good news is none of these challenges are insurmountable. It only requires a little imagination to come up with possible solutions for every challenge drone racing faces now. As the industry matures, interest grows and investment funds come in, it will only be a matter of time before standards develop and the sport becomes more accessible to spectators and participants alike.
Will there be any interest among punters?
I think so. If the idea of betting on drone races sounds a little far-fetched, let's refer back to eSports betting. eSports, or competitive video gaming, were just a competitive outlet for hardcore gamers a few years ago. Prize money was unheard of in the early days of eSports tournaments, but now serious money is rolling in with sponsors, ticket sales and merchandising fueling a $325 million eSports market in 2015.
As odd as drone racing may sound, it is not any stranger than betting on other people playing video games. And yes, eSports betting is becoming a big business. Back in 2014, bookmaker Pinnacle reported booking more than 350,000 wagers on eSports alone. Some online bookmakers are reporting that eSports betting volume has already overtaken that of golf, tennis and rugby.
So, if we consider the growth of eSports, it doesn't seem like such a stretch to imagine drone racing experiencing something similar. Only time will tell if the interest in drone betting will match that of eSports, but it would probably be a safe bet that one day you will log in to your favourite bookmaker and notice something new.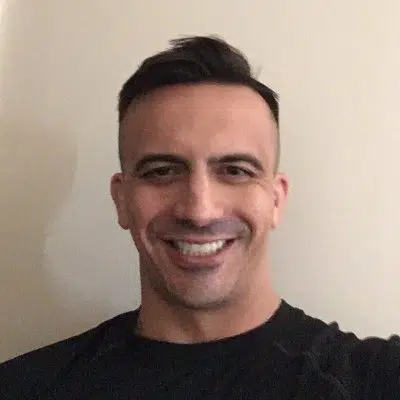 Wes Burns has more than a decade's worth of experience as a writer, researcher, and analyst in the legal online betting industry and is co-founder of OnlineBettingSites.com. Wes approaches his work from the viewpoint of players.