Millions of fans bet on football every year. What's more, NFL betting is becoming extremely popular in all parts of the world.
International punters are getting in on the action at football betting sites. All the big UK and European bookmakers cover the NFL extensively, and Americans have a legal sports option in daily fantasy sites.
The point is this: if you want to bet on football online, you're in luck. Football betting sites are big business. Most football betting websites also offer wagers on college football and the CFL. The only thing you need to do is find a safe and reputable place to make your wagers.
There are literally hundreds of websites that accept wagers on NFL and NCAA football games. Our method of picking football sportsbooks is explained below, First, let's start with a list of our top picks:
Best Football Betting Sites
How We Rank Football Betting Sites and Apps
There are so many football betting sites competing your business, it can be confusing selecting the right one. It is always nice to have options, but choosing where to bet on football online is important.
You're sure to see big bonus offers, free bets, and valuable promotional offers. All football betting sites looks good on the outside, but when you dig a little deeper, it becomes apparent that there is a significant range in quality from one operator to the next.
We select our recommended football betting sites carefully, using a methodical approach. We look at specific attributes and compare those factors across different football betting websites. This gives us an overall view of every brand and makes it easier for us to make our recommendations. Read on to learn more about those factors and why we believe they are important.
User Interface and Easy To Use Software
The user interface at football betting sites ultimately determines how simple it is to place wagers. You would think this part isn't difficult to get right, but we have visited plenty of sites that make a mess of it all. Sports betting can be quite complicated when you consider all the different types of bets, payouts, bet combinations and so on. The best football betting sites are organized in a way that makes it easy to see exactly which wagers are available and how much those wagers pay. This becomes essential when you log in with the intention of placing multiple bets at once.
For example, every decent football betting site should show a betting slip that lists all of your wagers with the corresponding risk and potential payouts. As you make one selection, a betting slip should pop up and show your wager. Then as you add bets, that slip should be updated to show your total dollars-at-risk and dollars-to-win.
Without a decent user interface, it becomes all too easy to place bad bets.
Free Football Bets, Contests, and Promos
Football sportsbooks put a lot of effort into attracting new customers and retaining existing customers. Their goal, in a nutshell, is to maximize customer loyalty. Online bookmakers do this by offering free bets, contests and promotions on a regular basis.
We recommend taking advantage of the best promotions and contests. We look for football betting sites that frequently offer free wagers, money-back guarantees, and deposit bonuses. These little extras add up over time and have a significant impact to your long-term win rate.
Let's take the NFL for example. Every year, the biggest NFL betting sites welcome the new season with football-related promos and free wagers. For example, Brand A might offer you a bonus on your next deposit while brand B will reimburse your next losing bet. The Playoffs and Super Bowl are also big events for promos and contests.
Other football betting websites may host contests for the most successful bettors. In past seasons, we have seen contests in which NFL sportsbooks give out cash prizes to the customers who place the most winning Super Bowl wagers. These contests come in all different formats, but the basic idea is that you get more bang for your buck.
Easy and Convenient Deposit and Withdrawal Options
Banking options should always be a factor when choosing where to bet on football games online. First, it is important that it is easy to fund your account. We look for services that accept easy, fast, and cheap deposit methods such as credit cards, e-wallets and bank transfers.
Second, it is just as important to cash out your winnings with little hassle. We list football betting sites with withdrawal options that are fast, reliable, and without excessive fees.
Quick Access to Customer Service and Support
Simply put, the best establishments know how to look after their customers. A good level of support should be a basic requirement for any football bookmaker. When choosing to deposit money at any football sportsbook, you have every right to expect high quality and reliable customer support.
The most important aspects of customer service are the speed of responses and the accuracy of responses. We look for football betting sites that reply with personal answers and not canned responses. You may not ever need to contact customer support yourself, but it's important to know that an operator values you as a customer.
Competitive Odds, Wagering Selection, and Fair Lines
Reputable football betting websites have a large selection of competitive wagers for every game of the season.
Fair lines are equally important. Poor lines make it tough to make a profit over the course of a season. We also recommend keeping accounts open and funded at a few football betting sites so that you can comparison shop odds before every wager.
College, Fantasy and NFL Betting Sites
Some football gambling sites specialize in specific leagues or types of wagers. If you have a particular fondness for the NFL, BCS college bowl games, or even real money daily fantasy leagues, there's a site somewhere that specializes in just what you want.
Types of Football Bets and Wagers
Football wagers come in a variety of formats. Online football betting is competitive thanks to the legions of fans who study every aspect of the game, pushing most lines to an equilibrium that makes it difficult to find an edge. A thorough understanding of all the different types of wagers will give you more opportunities to find value plays and earn a profit.
Football Point Spreads
The most popular form of NFL betting is the point spread. You pick a team to win like in any other wager, but points are "given" to the weaker team in an effort to even the odds. If you pick the favored team, they must win by X number of points. If you pick the underdog, they can lose by up to X points and win the wager for you.
The easiest way to explain spread betting is with the help of an example. Let's look at an imaginary matchup between the Denver Broncos and Kansas City Chiefs. Here's what the wager would look like at your typical betting site:
Broncos: -6 -110
Chiefs +6 -110
In this example, the Broncos are the favorites and are giving 6 points to the Chiefs. That means if you bet on the Broncos, they would have to win the game by more than 6 points for you to win the bet. If they lose the game or win by less than 6 points, you lose the wager. If they win by exactly 6 points, the bet is no action and is graded as a push, and original stake is returned to the bettor.
The Chiefs are the underdogs in this example. For you to win this wager, they must either win the game outright or lose by fewer than 6 points. Again, if they lose by exactly 6 points, the wager is graded as a push.
The -110 next to each team shows how much you're being asked to risk. In this example, you're being asked to risk $110 for every $100 in potential winnings. Odds of -110 are standard in even money matchups.
Football Betting Moneylines
Moneyline wagers also allow you to bet on one team or the other. However, instead of giving points to the underdog, moneylines adjust how much money you must risk on each team. Let's say you want to bet on the same NFL matchup as above but without any sort of minimum winning margin. A moneyline wager for the same Chiefs-Broncos game might look something like this:
Broncos: -245
Chiefs: +205
What you see above is an example of the American odds format. The line here shows how much money you stand to win or lose for every $100 wagered. The -245 next to the Broncos shows that you would have to risk $245 for a shot at winning $100. You could also break this down to say that you would need to risk $2.45 for every potential $1.00 in winnings.
The Chiefs are the underdog in this matchup and therefore have a higher payout. The +205 shows that you stand to win $205 for every $100 you risk. Another way to put it would be to say that every $1.00 wagered on the Chiefs would get you $2.05 in winnings if the Chiefs pull off the upset.
Football Betting Totals and Over/Unders
NFL totals are the total combined points scored by both teams. The bookmakers pick a number and then your mission is predict whether the combined score will be more than or less than that number. For example, let's say your football betting site sets the Chiefs-Broncos total at 47 points.
If you take "the under," you are betting that both teams will end up scoring a grand total of fewer than 47 points. You might take the under if you believe both teams have strong defenses or weak offenses. If you take "the over," you are betting that the combined score will be more than 47 points. This would be the option to take if you think it will be a high-scoring game.
Football Betting Props and Specials
Proposition betting encompasses everything not related to picking the winner or the point total. Some prop bets are fairly tame and cover metrics such as total passing yards, which team will score first and even who will win the coin toss. We also sometimes see wagers on completely random things such as how long the Star Spangled Banner will last and whether or not the winning team tosses a bucket of ice water over the coach.
There is considerable debate as to whether or not prop bets are worthwhile for serious gamblers. Some sports bettors will tell you that prop bets are sucker bets while others will tell you there are legitimate opportunities. In any case, a little research never hurts.
Football Betting Futures
NFL futures are wagers placed on the outcomes of events to be decided later in the season. They can be placed before the season starts and tend to be long term wagers. A very common futures bet in the NFL is a wager on which team will be crowned Super Bowl champions.
Futures have one big advantage and two big disadvantages. The advantage is that football props pay very well due to their unpredictability. The two disadvantages are their unpredictability and the length of time they tie up your cash.
Football Betting Parlays and Accumulators
Parlays offer special payouts for correctly predicting the winners of multiple games. The advantage of a football parlay/accumulator is that it pays more than what you would make placing each bet individually. The disadvantage is that your entire parlay/accumulator loses if a single game doesn't go as predicted. You need to get 100% of your picks correct for a parlay to pay.
Live "In Play" Football Betting
Live football betting works like traditional betting except the wagers remain open even after the opening kickoff. In the old days, all wagers closed as soon as the game began. Live football bets are updated in real-time as the game is played and make for interesting viewing.
For example, a live in-play bet on the winner of the game might remain open for over half the game. As the game progresses, the odds are updated in real-time to reflect each team's perceived chances of winning. Some of the most active live football betting sites even offer short-term wagers such as whether or not the next play will result in a first down or if the kicker will successfully kick a field goal.
NFL Betting Sites
It's funny how betting used to be such a dirty word in the NFL. It was only a couple decades ago that when people talked about NFL betting, it was in hushed tones behind closed doors. Football betting online was in the realm of degenerates and other unsavory individuals.
The NFL is still publicly opposed to sports betting, but the word "betting" no longer has such a negative connotation. Major media outlets today regularly report on the Vegas lines of upcoming games. On any given day, you can visit Sports Illustrated or ESPN and read commentary about this weekend's odds. Times have changed and NFL betting sites are running stronger than ever now.
Now, you're never more than a few clicks away from plopping down a bet on the next game. Dozens of online sportsbooks hosted around the world offer a variety of odds on every game of the season. All you need is a little cash, a safe betting site and an opinion.
The NFL is the most popular wagering market in the United States and ranks near the top worldwide. Both US-focused and non-US sites cover the NFL with spreads, totals, moneylines and a whole variety of props. Any self-respecting NFL betting website devotes time to the NFL every week.
As long as we have the internet, we'll have plenty of options. The key to narrowing it down to just a few sites is to stick with those that have verifiable reputations of professional conduct. For example, the sites listed above have all been in business for years and are known for paying winners, honoring wagers and providing sensible odds on NFL games.
Real money betting online is based on a foundation of trust. It is this foundation that makes the whole thing work. Without trust, there's no point in placing a bet on the NFL in the first place. Stick with the sites on this page and you'll always get a fair game.
How to Bet on the NFL Online
Once you have a sportsbook to call home, it's time to start placing bets. Log in to your account at least a day before the game you have in mind and you'll find anywhere from 3 to a dozen different wagers. Most people get started with picking one team or the other to win. Bets on the winner are typically hosted as either moneylines or point spreads.
NFL Moneyline Bets
Moneyline NFL bets are straightforward. You pick one team to win, place your bet and get paid if your prediction is correct. Each side in a matchup is priced according to the likelihood of that team winning. It is the oddsmaker's job to set the price for each side.
For example, let's say the Titans and Jaguars are scheduled to play a Sunday game. The Jaguars are predicted to win while the Titans are considered underdogs. In this case, the odds might look something like this:
Tennessee Titans: +185
Jacksonville Jaguars: -225
The prices are set in a manner to make both sides of the game worth betting on. The Titans are listed at +185 as the underdogs. This means that for every $1.00 you risk on the Titans, you will be paid $1.85 in net profit. In other words, a successful $100 wager on the Titans would get you $185 in profits.
Meanwhile, the Jaguars are priced such that you're going to have to risk more money for less profit because they're expected to win. The -225 means that you will need to risk $2.25 for every $100 in net profits. Thus, a $100 wager on the Jaguars would return $44.44 in earnings.
Fractional Odds Bets
Bookmakers in other parts of the world use the fractional odds format to display the same information. Continuing the example from above, those same odds would be translated as follows:
Tennessee Titans: 37/20
Jacksonville Jaguars: 4/9
With fractional odds, you multiply your intended wager by the fraction and it shows how much you stand to win. A successful £100 wager on the Titans would get you £185 in profits. If you want to back Jacksonville, multiply your wager by 4/9 and you'll see that a £100 wager on the Jaguars would return £44.44 in earnings.
A third pricing format found in some places is the decimal format. Using the same example once again, decimal odds would price the game as follows:
Tennessee Titans: 2.85
Jacksonville Jaguars: 1.44
This is the easiest format to work with in my opinion. Multiply your intended wager by the decimal and the answer you get shows your total return including the return of your original wager. For example, multiply a $100 bet by 2.85 and you get a total of $285. This number shows the total payout for a successful bet. You'd get back your original $100 plus $185 in profits.
Multiply a $100 wager on the Titans by 1.44 and you get a grand total of $144. This number includes the return of your original wager plus $44 in profits.
NFL Point Spreads
Point spreads attempt to make both sides of the wager attractive by giving one team a points handicap. A point spread stipulates that the favorite must win by at least X points for wagers on that team to be considered winners. Likewise, the underdog can lose by up to X points and still count as a win for people who chose that team. You'll get even money odds (or close to it) no matter which team you choose.
For example:
Tennessee Titans: +4.5
Jacksonville Jaguars: -4.5
If you bet on the Titans here, they need to win by at least 4.5 points or else you'll lose the bet. If you bet on the Jaguars, you'll get the win if they win the game outright or lose by fewer than 4.5 points.
NFL Point Totals
Point totals are used to predict the offensive output of an NFL game. In a totals bet, the oddsmaker sets a total number of combined points expected in the game. Your only job is to choose the "over" or the "under." If the total is set at 37.5, for example, you would take the over if you think the total combined score will be 38 points or more.
Moneylines, point spreads and totals are the three most common bets. Visit any NFL betting site and you'll probably see all three wagers for every game of the season. Sometimes the odds are posted a few days before the game while other times the book waits until the last minute to post the lines. The lines are also subject to moving up or down as game time approaches and bets come in. Generally, bookmakers want to get equal action on both sides of every wager.
Any wager that deals with anything other than predicting the winner or point total is classified as a prop bet (also sometimes called "specials" or "exotics"). Prop bets take all different forms and can cover subjects such as whether the quarterback will throw an interception, whether there will be a defensive touchdown and even how long the National Anthem will last.
NFL Parlays
Parlays (also sometimes called "accumulators") roll up multiple wagers in one. In a parlay, you'll predict the winners of 2 or more games. If you get every prediction correct, you win more money than what you would have won had you bet on each game individually. The catch is that you must get every pick correct. If just a single "leg" of your parlay loses, you win nothing.
Some football betting sites have also started offering live betting. During certain high profile games, the sportsbook goes live to host short-term wagers throughout the game. You can bet on the winner with updated odds as the game progresses, predict whether the next drive will result in a touchdown, and so on.
Betting on the Super Bowl
The Super Bowl is the single biggest betting event of the year for most NFL sportsbooks. Most of the wagers come in during the week leading up to the big game, but you can bet on it all year long via futures wagers.
Futures work just like moneyline bets except they open well in advance. Some betting sites accept Super Bowl futures almost a year in advance. During the offseason, the book will list every team in the NFL along with its odds to win. Pick any team (or teams) to lock in your bet. The earlier you wager, the better the odds. As the Super Bowl approaches and teams are eliminated from contention, the payout odds drop.
When it comes down to just two teams, all the major NFL betting sites go nuts with a whole variety of moneylines, point spreads, totals and proposition bets. The Super Bowl is home to more wagers than any other single game.
Basic Football Betting Strategy
The NFL is one of the most difficult sports to handicap successfully due to its popularity. Not only do football oddsmakers spend significant amounts of time researching the sport and coming up with efficient lines, but the general public's deep knowledge of the game further pushes the lines into efficiency.
Foremost, you need to be up to date on all things football to have a chance at winning over the long term. There's no easy way around it. You need to be up to date on injuries, coaching changes, team strategies, off-field behavior and anything else that could even indirectly impact a team's performance on game day.
The good news is there's no lack of information out there. Becoming an expert on football requires no financial investment; it does require time and effort.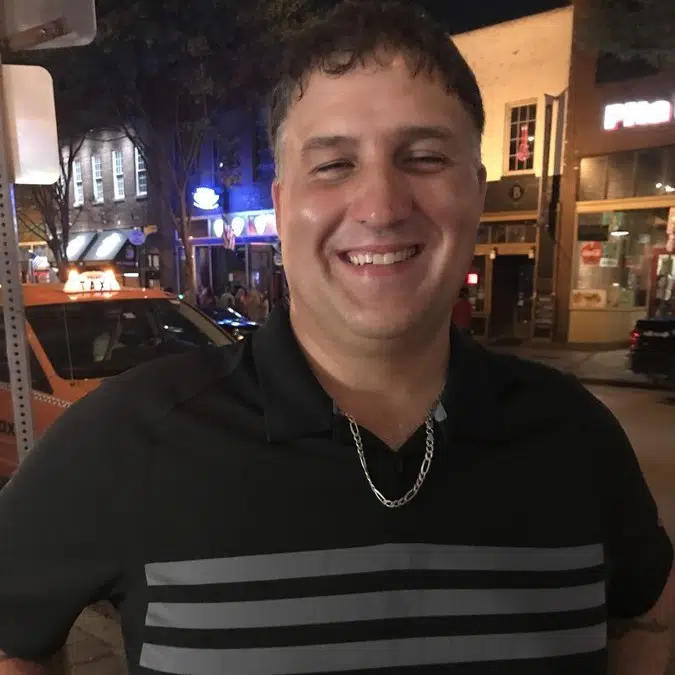 Mike Murphy is the founder of OnlineBettingSites.com and has over 10 years of experience in the legal online betting industry. A regular attendee of industry trade shows and conferences, Mike is a strong proponent of regulated markets and responsible gambling policies.