60 Operators Have Applied for Swedish Online Betting Licenses

Sweden's national gambling regulator recently announced that it has received license applications from 60 operators interested in offering online sports betting and casino games as the country prepares to open its gambling market to international competition.
Last year, the Swedish government announced it would support new legislation to reregulate its online betting market by breaking up the government-owned Svenska Spel monopoly over gambling and invite international operators to apply for gaming licenses.
The Swedish government began the process of updating its gambling laws last year with the previous system becoming untenable. Under the old gaming law, Svenska Spel was unable to maintain its gambling monopoly with regulators lacking the powers they needed to prevent players from visiting offshore gaming sites.
During this time, Svenska Spel lost market share despite having monopoly status even as the unregulated online gambling market grew by nearly 60%. The old gaming laws did little to prevent international operators from accepting Swedish players and did absolutely nothing to stop players from accessing those sites.
The situation left the Swedish government with two options. It could pass new internet censorship and payment blocking laws while continuing to prop up its state-owned monopoly in contravention of European Union free trade agreements, or it could open the market to international competition and collect tax revenues from the free market.
Sweden chose the latter route and got to work drafting a new gambling law. Under the new law, Swedish betting sites will be permitted to accept customers 18 or older, pay an 18% tax on revenue and must adhere to a variety of responsible gambling regulations. The new law will also enforce strict advertising standards on licensed operators, although specifics have yet to be determined.
Lotteriinspektionen, Sweden's gambling regulator, began accepting licensing applications in August and confirmed 60 operators have applied to date. Of those 60 applications, 55 are specifically for online sports betting and casino games.
New Swedish Betting Laws Still Lacking Clarity
The new legislation is set to come into force on 1 January 2019, but questions remain regarding regulations and the licensing process itself. Lotteriinspektionen revealed that many of the applications it has received so far are incomplete and lacking required information.
Camilla Rosenberg, Lotteriinspektionen general director, warned operators that they may be delayed if their applications are not fully completed soon. She admitted that Lotteriinspektionen has been unable to provide "concrete" answers to operators seeking additional information regarding proposed regulations, but explained that the main priority now is to simply process licensing applications.
The issue comes down to Sweden having general regulations in place regarding issues such as responsible gambling and advertising that still lack specifics. As iGaming Business reported, Rosenberg said, "Definitions and concepts like 'moderate marketing' will be clarified through jurisprudence, as in all legislative areas."
Naturally, operators interested in serving the regulated Swedish betting market would like to know what types of rules and regulations they'll be agreeing to as they apply for licenses. The influx of licensing applications despite these challenges shows the Swedish betting market is in high demand these days.
iGaming Business also reported that the Kindred Group (parent company of Unibet) and Betsson are among the major operators that have submitted applications to serve the Swedish market.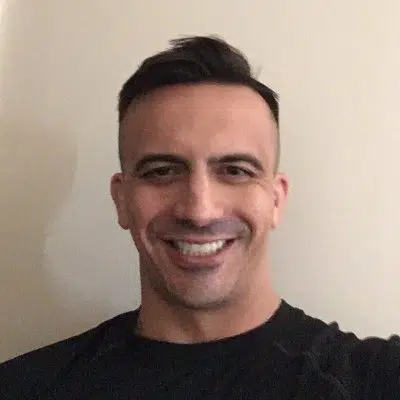 Wes Burns has more than a decade's worth of experience as a writer, researcher, and analyst in the legal online betting industry and is co-founder of OnlineBettingSites.com. Wes approaches his work from the viewpoint of players.