Apple Removes Betting Apps from China and Norway

Apple has acquiesced to the demands of two governments this month to remove unauthorized gambling and sports betting apps from the App Store. After China and Norway both insisted that Apple drop gambling apps that facilitated illegal gambling, Apple did as requested and removed thousands of apps.
As one of the world's largest smartphone manufacturers, Apple occasionally finds itself in the tricky position of complying with a myriad of laws regarding gambling, sports betting, privacy and data management. Whether its banning privacy apps or gambling apps, Apple tends to bow to local laws wherever it is active.
Chinese Pressure Results in Removal of Up to 25,000 Apps
The Chinese government publicly shamed Apple into compliance after state-run China Central Television (CCTV) and other media outlets accused Apple of not doing enough to block prohibited content such as pornography, spam, counterfeit goods, "fake lotteries" and illegal gambling.
What started as criticism over Apple's failure to stop widespread spam messages being spread via iMessage quickly expanded to include accusations that the App Store was also guilty of hosting bootleg lotteries disguised as the real thing as well as apps that facilitated illegal online gambling in China.
Apple, which relies on China as a manufacturing hub and faces stiff competition from domestic smartphone providers, responded to the criticism by dropping thousands of apps. CCTV reported that as many as 25,000 apps were removed from the App Store.
Apple confirmed the news on Monday with a statement provided to the Wall Street Journal:
"Gambling apps are illegal and not allowed on the App Store in China. We have already removed many apps and developers for trying to distribute illegal gambling apps on our App Store, and we are vigilant in our efforts to find these and stop them from being on the App Store."
This is not the first time Apple has acquiesced to Chinese demands. Last year, Apple bowed to Chinese pressure by removing hundreds of VPN apps that enable users to evade censorship and anonymize their online activity.
The decision to drop VPN apps was far more controversial for a company that states, "privacy is a fundamental human right." Likewise, Apple's decision to host iCloud data on the servers of a state-run telecom invited significant criticism from privacy advocates.
Dropping gambling apps may annoy some users and developers, but the decision does not have immediate privacy implications. Apple has long abided by international gambling laws.
Apple Also Drops Gambling Apps at Norway's Request
iGaming Business reported earlier this month that Norway was also successful in getting Apple to remove unlicensed betting apps. Although Norway's gambling laws are not nearly as restrictive as China's, the country does restrict online gambling to exactly two state-approved operators.
Norsk Tipping and Norsk Rikstoto have a government-backed monopoly over online gambling and sports betting in Norway, but a number of offshore betting sites accept customers from Norway. Norwegian gambling law clearly prohibits being in the business of offering unauthorized gambling, but does not target individual players who decide to play at offshore gaming sites and thus seeks to block access to those sites.
The Norwegian Gaming Authority (NGA) had previously written Apple requesting the company to drop apps offering online gambling from unapproved operators. The request specifically mentioned three dozen major gaming companies that have apps available to Norwegians on the App Store.
Some of the bigger names on that list included Betsson, Unibet and ComeOn. Some of those companies argue they are operating lawfully due to holding valid licenses from the EU Free Trade Zone and that it is actually Norway's protectionist laws that are in the wrong.
Norway is not a member of the EU, but it is a member state of the European Economic Area (EEA). As a member of the EEA, Norway is supposed to adhere to the free movement of goods, persons, services and capital. Under these terms, Norway may ban online gambling outright or open the market to competition, but may not enforce a monopoly that benefits local companies to the detriment of companies based out of other EEA member states.
Norway obviously disagrees when it comes to online gambling and that leads us to the current situation which pits the NGA against sites such as Betsson, Unibet and ComeOn. This is a debate that is likely to continue for quite some time, but the NGA won an important victory this month by convincing Apple to comply with Norway's view of the law.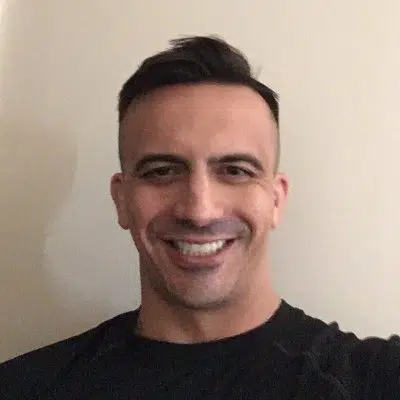 Wes Burns has more than a decade's worth of experience as a writer, researcher, and analyst in the legal online betting industry and is co-founder of OnlineBettingSites.com. Wes approaches his work from the viewpoint of players.