Online Betting Operators Warned for Fake News Ads

We're barely two weeks in to September and already it has been a rough month for online betting sites and their affiliates. Earlier this month, a pair of news articles published by the Guardian painted affiliate marketers in a negative light after alleging some tipsters were purposely giving punters bad advice in an effort to boost their own affiliate earnings.
Sky Bet closed its affiliate program shortly after the publication of the first article and other betting sites have since announced they will be tightening up their own rules regarding affiliates.
This all came shortly after news broke on 31 August that 888 had been fined a record £7.8 million by the UK Gambling Commission for failing to protect vulnerable customers. 888 was fined after the UKGC found that 888 had failed to safeguard customers who had chosen to self-exclude themselves from gambling and their failure to identify one customer in particular who gambled £1.3 million – including £55,000 which was stolen from his employer.
Now, a fake news story about a down-on-their luck couple winning a big online jackpot just in time to save their house and pay off medical bills has raised the ire of the UK's Advertising Standards Authority (ASA).
The story, titled "On Their Wedding Night He Delivered a Secret She Wasn't Ready For. The Result Will Have You In Tears," tells a completely made up tale of a man winning a large online jackpot that he used to pay off £130,000 worth of medical debt and take his sick wife on vacation to Bora Bora.
At one point, the story even explains that "William" was "a little tired and admittedly a bit depressed" before he logged on to 888 (or Sky Vegas, Ladbrokes or Casumo, depending on where the story was published).
Advertising Standards Authority Reaction
When the UK's ASA got wind of the article, they took action and ultimately decided to censure all four gambling sites. The ASA found this to be a particularly nefarious marketing gimmick depicting gambling as a way to escape depression and solve financial concerns.
Interestingly, it wasn't the fake news websites or affiliates who were targeted by the ASA. The blame was placed entirely on the operators whose links appeared on those websites. 888, Ladbrokes, Sky Vegas and Casumo were all considered ultimately responsible as the primary beneficiaries of the false advertisements.
A ruling notice posted on the ASA website includes Sky Vegas' explanation that "the ad was created by an affiliate and that the ad was not commissioned, approved, sanctioned or discussed with Sky Vegas" prior to the placement of the ad. In other words, someone signed up for the Sky Vegas affiliate program, got a couple of affiliate links and then published a click-baity fake news article with Sky Vegas affiliate links.
It happened this way with 888, Ladbrokes and Casumo as well. None of these gambling operators purposely ran the ad or even knew about it until it caught the attention of the ASA. Even so, the ASA determined that because the betting sites were the primary beneficiaries of the marketing material, the betting sites are responsible for the ad and for responding to the ASA investigation.
All four betting sites responded to the ASA investigation by explaining they did not purposely run this marketing material and have severed ties with the offending affiliate. The ASA in turn told each betting site that this ad must not occur again in its current form. Additionally, the ASA said this:
"…future ads, including those prepared by affiliates, must be clearly identifiable as marketing communications and to take care to ensure their ads were prepared in a socially responsible way."
No fines were levied on operators, but the industry has been put on notice: operators are ultimately responsible for the marketing activities of their affiliates.
---
Note: OnlineBettingSites.com earns revenue in the form of affiliate marketing but we find fake news posts like those discussed today absolutely despicable. We believe responsible affiliates add value and unbiased scrutiny to the industry, which is sorely needed. However, that belief is predicated upon affiliates in turn treating the general public fairly. Responsible marketing means always being truthful and always providing the full story – no half truths or skirting by on technicalities.
---
Impacts on Affiliate Marketing
This last month or so of negative developments involving online gambling, betting site operators and affiliate marketing seems likely to impact the gambling marketing industry moving forward. The extent of those impacts remains to be seen, but it's clear the UK Gambling Commission and the Advertising Standards Authority are intent on pressuring operators to exercise significantly more control over their affiliates.
Online betting sites have traditionally taken a hands-off approach in managing their affiliates, provided those affiliates sign an agreement and follow some basic rules. In fact, the hands-off approach is one of the primary reasons affiliate programs even exist in the first place. Not only does it give affiliates creative marketing freedom, but it also saves times and money for the operator.
This type of hands-off approach may no longer be feasible in its current form. As we can see from these recent cases, the actions of just two, nearly-unknown websites caused serious legal headaches for some of the UK's biggest gambling operators.
In the current environment, affiliate programs are easy to sign up for and most accept all applications. All anyone needs to do is visit a major betting site, look for the affiliates link and then sign up for an affiliate account. Some operators do actually look at affiliate applications and turn down applicants, but most accept anyone who wants to give this marketing business a shot.
These affiliate programs do have terms and conditions, and they do terminate affiliates who clearly get out of line, but the problem now is that regulators are cracking down on operators for the actions of affiliates – even if those affiliates did nothing underhanded previously.
In short, affiliates have become a bigger liability for online betting operators. The question that comes up now is how operators will respond. If this trend gets to the point where operators are forced to closely manage every affiliate and approve every advertising effort in order to avoid penalties from regulators, when does the cost/benefit balance shift to the point where operators decide they might as well just do all their marketing in-house?
Sky Bet, for example, cited recent regulatory developments as the impetus for shutting down their affiliate program and terminating all affiliate contracts. Although there are some lingering questions regarding Sky's true motivations, the fact remains that we have already lost one major affiliate program in recent weeks.
The Paddy Power Betfair group made a less drastic but still significant change last week when they announced a new "one strike" policy for affiliates. A message sent out to affiliates laid out specific marketing no-no's such as SMS marketing, advertorial-style marketing, pop-unders and so on. Affiliates found in violation of those new terms will be terminated immediately, with no first warning.
The Paddy Power Betfair rules are clearly explained and deal with marketing practices that are already widely shunned, so this is not a bad thing for reputable affiliates. However, it does show that programs are taking note, implementing changes and cracking down on affiliates.
How this impacts affiliate marketing going forward remains to be seen, but there is no question that changes are afoot. Affiliates should be paying very close attention to developments as they happen.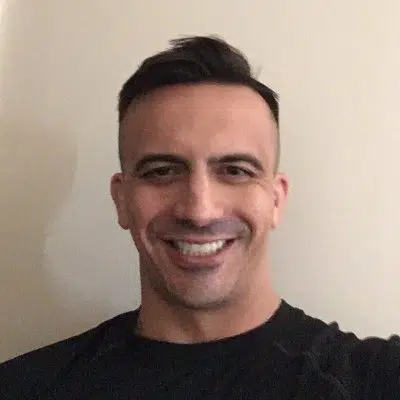 Wes Burns has more than a decade's worth of experience as a writer, researcher, and analyst in the legal online betting industry and is co-founder of OnlineBettingSites.com. Wes approaches his work from the viewpoint of players.