BETR ICO: Decentralized Crypto Betting Site BetterBetting

An ambitious startup is seeking to change the world of online sports betting with the launch of a decentralized betting exchange and the introduction of its own cryptocurrency.
BetterBetting.org wants to eliminate the middleman in sports betting by offering peer-to-peer betting based on blockchain technology. If this platform proves successful, gamblers will be able to bet with one another on a platform that is fully transparent with short-term contracts placed onto the blockchain.
On this system, contracts serve an escrow function between users. Once a contract is placed onto the blockchain, it cannot be reversed and payments are guaranteed because there is no middleman. If successful, this would be the first truly decentralized betting exchange.
People tend to think of betting exchanges as operating without a middleman (the sportsbook), but even there the exchange itself serves as the middleman. This idea would be truly decentralized because all bets would be placed directly between users without even an exchange being used to match customers.
There are many advantages to the system proposed by BetterBetting.org. First and most importantly is the elimination of the middleman. This means there would be no central entity holding your funds at any time. Both sides of every bet would be prefunded before the bet is ever made.
The blockchain itself would act as the escrow agent in this case. Once both sides have funded their bet, the blockchain is again employed to find a majority consensus on the outcome of every wager. And with no middleman or sportsbook holding the money beforehand, it eliminates the risk of the sportsbook changing its mind, reversing bets or denying payment to winners. This also means customers will pay no margin or commission like they do now with traditional sportsbooks and exchanges.
Prefunded wagers would also eliminate the risk of the sportsbook or exchange going bankrupt or running into liquidity problems. Only after both parties have funded their bets is the contract placed and money collected. Once the contract is executed, the winner is paid automatically with no chance of reversing the outcome after the fact.
BetterBetting.org will function on its own, but the company says it will also partner with existing betting sites. Established operators can partner with BetterBetting.org to offer customers the full service, or even just use the platform to lay off large bets made by customers.
That brings up another advantage: BetterBetting.org will not be subject to betting limits. While traditional bookmakers can only take on so much risk, the BetterBetting interface will have no limits as long as bets can be matched. All bets are pooled on the platform so that one large bet can be matched with multiple smaller bets on the other side.
In a press release, BetterBetting Foundation CEO and Founder Adriaan Brink said this:
"By combining the power of blockchain with our experience and knowledge of the sports betting industry, we are introducing a new betting currency that understands the underlying structure of a sports bet, ensuring fair and robust betting opportunities between two parties, who do not have any relationship with one another.

Working with major industry players, this decentralised liquidity marketplace for sports betting can be used in many different ways and provides automated programmatic interfaces so that existing sportsbooks can link into the system. Working with, rather than against, major industry players with a zero margin model, we seek to provide the railway tracks for sports betting in the future."
BetterBetting also claims to be exempt from existing regulations that prohibit sports betting in many parts of the world. In most markets, rules against sports betting apply to operators, not to individual bettors. The BetterBetting platform has no operator – all bets are placed directly between users.
You can read a bit more about how the idea works on this page at BetterBetting.org.
BETR ICO
BetterBetting.org has announced an ICO which will issue BETR tokens beginning at $0.10 per token. ICO pre-sales are ongoing now, but the public will be able to get in on the action beginning 15 December, 2017.
The ICO seeks to raise between $2 million and $30 million in funding to develop and release the betting platform. Meanwhile, BETR tokens will serve as the betting currency on the decentralized platform. BetterBetting says they will be seeking listing on major exchanges such as Kraken and Bittrex among others so that players will be able to cash into and out of the platform using the currency of their choice.
Do Your Due Diligence on All ICOs
ICOs are becoming somewhat of a fad with the exponential growth in Bitcoin and other altcoins. New ICOs are announced on a daily basis these days and many of them are little better than scams looking to piggyback off the rise of cryptocurrency.
That's not to say BetterBetting.org is a scam. I have no opinion one way or another at this point because information on this company is still hard to come by outside of press releases. Additionally, the whitepaper isn't even publicly available as of this writing. The whitepaper link on BetterBetting.org simply urges visitors to submit a contact form for more information.
The whitepaper may be released when BETR tokens go on sale to the public on 15 December, but the fact that it hasn't been posted publicly is more than enough to give me pause. The decentralized betting exchange idea has me absolutely fascinated, but I'll be holding off on this one until I can find out more.
With Bitcoin being so in-demand at the moment, a little caution when dealing with ICOs is warranted. So many ICOs are being announced these days that we're even starting to see parody websites such as a random ICO generator that plays on a lot of the stereotypes we see in the crypto world.
On a more positive note, BetterBetting.org seems to have a strong team behind it. The team includes a mixture of established figures from various industries all related to cryptocurrencies and betting.
BetterBetting Founder Adriaan Brink appears to have extensive experience in cryptocurrencies and online gaming while CTO Ian Sherrington is recognized for building the first ever online sportsbook, Intertops. They have even brought on famed snooker player Ronnie O'Sullivan as an advisor and O'Sullivan has acknowledged this himself on his own Twitter account.
Again, there's no way for me to tell right now whether or not BetterBetting.org is a scam. All I'm saying is to do your due diligence with any ICO. Bitcoins are in high demand right now and a lot of people have clogged up the space with low-value ICOs. Be careful and move slowly when it comes to this ICO or any other.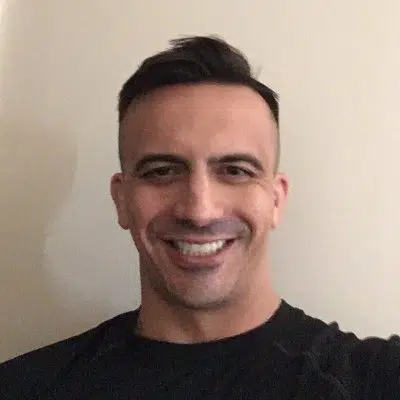 Wes Burns has more than a decade's worth of experience as a writer, researcher, and analyst in the legal online betting industry and is co-founder of OnlineBettingSites.com. Wes approaches his work from the viewpoint of players.