Betting Bills in Indiana and Washington State: 2015
New bills introduced in Indiana and Washington are seeking to legalize certain forms of online betting. None of these bills are game changers on their own, but they do show a promising shift in attitudes. It wasn't long ago that the mere mention of legalizing sports betting or online poker would be met with incredulity.
Sate Rep. Alan Morrison has been busy in Indiana of late. Recently, he introduced two separate bills that would pave the way for both traditional sports betting and daily fantasy sports.
Meanwhile, Washington State may be finally changing its tune regarding online poker. To date, Washington is the only state that actually makes it a felony to be caught playing online poker (thankfully nobody has ever been charged under the law). State Rep. Sherry Appleton introduced legislation a few days ago that would legalize and regulate online poker in Washington.
Let's take a look at all three bills for an update on the state of gambling in the United States.
Indiana Sports Bill
Last year, it was New Jersey pushing to legalizing sports betting in that state. Now, Indiana has joined the fray with House Bill 1073 introduced by Representative Alan Morrison. This piece of legislation would set the state up to legalizing sports betting at casinos, racetracks and off track betting (OTB) locations.
Before you get too excited, there's a big caveat here. This bill alone will not legalize sports betting in Indiana if passed. It will simply give the state permission and set the provisions to legalize sports betting at the state level IF the state gaming commission determines that sports betting is legal under federal law. This bill will probably have no impact for a long time considering the low likelihood of the federal government legalizing sports betting any time soon.
But still, it's nice to see one more pro-sports bill come out in the United States. Attitudes are a-changing.
Indiana Fantasy Sports Bill
Alan Morrison also introduced House Bill 1074 that would give permission to the state's two racinos to host real money fantasy leagues. If passed, the bill will allow Hoosier Park and Indiana Grand Casino to begin hosting daily fantasy sports leagues just like what you see online at DFS websites.
Residents are already free to sign up and play fantasy sports online, but Morrison would like to give his local racinos a piece of the action. The racinos could use the boost in revenue and foot traffic as well. This one is much more likely to be passed and have an immediate effect. Time will tell either way.
Washington Online Poker Bill
A bill introduced last week by State Representative Sherry Appleton seeks to reverse Washington State's harsh stance on online poker. If passed, this bill would abolish the state's current provisions that make it a Class C felony to participate in online poker and instead create a framework by which operators could be licensed to offer real money online poker within the state.
The opening paragraphs of House Bill 1114 lay forth the justification for legalizing and regulating online poker:
(1) The legislature finds that the internet is an integral tool in the everyday lives of Washingtonians. Commerce, communication, and entertainment are just some of the areas in which this technological aid thrives.
(2) Poker has long been an authorized activity in Washington state, and with the internet as a technological aid, poker can be conducted in a virtual environment and played from the privacy of one's own computer or mobile device. Despite a lack of regulation due to prohibition, playing poker over the internet remains popular with Washington state players.
(3) To better protect the people of Washington from potential danger from, and to maintain oversight of the systems used to carry out internet poker, the legislature finds it to be in the interest of the people to establish a regulatory framework by which entities, as authorized by the Washington state gambling commission or a tribal regulator, may offer poker games to players within Washington state over the internet.
(4) Where feasible, the governor may enter into multistate agreements allowing for shared player liquidity across common platforms.
This is great news, especially coming from the most draconian anti-online poker state in the Union. Hopefully this one passes, as it will not only promote individual liberty in the United States, but will also contribute to the overall health of the online poker industry in the US owing to the bill's acceptance of multistate agreements.
You can see the full text here.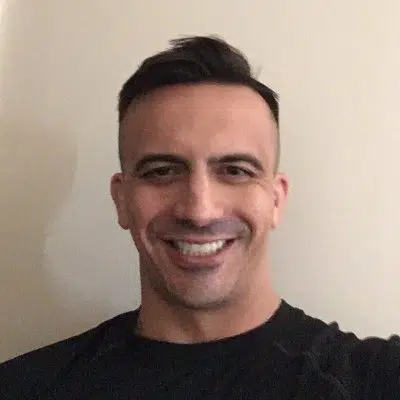 Wes Burns has more than a decade's worth of experience as a writer, researcher, and analyst in the legal online betting industry and is co-founder of OnlineBettingSites.com. Wes approaches his work from the viewpoint of players.