Maryland has legal retail and online sportsbooks. The first live sportsbook in Maryland opened on December 9, 2021. It was BetMGM at MGM National Harbor. By the end of December 2021, five of the state's six casinos had retail sportsbooks.
It took nearly a year for Maryland sports betting sites to open. The soft launch occurred on November 21, 2022. The apps and online sports betting sites had the full opening on November 23, 2022, which was just in time for the big Thanksgiving football weekend.
The delay made sports bettors in Maryland unhappy. Governor Larry Hogan joined them by voicing displeasure over all the regulatory delays. "I write to you today to urge the Sports Wagering Application Review Commission to act immediately so that mobile sports wagering can begin in the State of Maryland before the start of the National Football League (NFL) regular season on September 8, 2022," Governor Hogan said in a letter to the licensing board related to Maryland sports betting sites.
Maryland had the longest delay from legislation to launching online sportsbooks of any other state. It took over two years for the first online bet to be accepted.
Maryland Sports Betting Sites
The State Lottery and Gaming Control Agency regulates sports betting in Maryland. Players must be at least 21 years old and located in the state when making a bet. The age requirement applies to all retail and online sportsbooks.
Maryland sports betting sites must partner with retail businesses. These can be casinos, charitable gaming, sports teams, and taverns. Here are some of the online sportsbooks in Maryland that are available today. The retail partner is listed second.
BetMGM – MGM National Harbor
DraftKings – Baltimore Ravens
FanDuel – Live! Maryland
BetRivers – Bingo World
PointBet – Riverboat on the Potomac
Barstool – Hollywood Casino Perryville
Betfred – Long Shot's of Frederick
BetParx – Greenmount Station
Caesars – Horseshoe Baltimore
The State Lottery and Gaming Control Agency regulates live and online sportsbooks in Maryland. The first step is creating licensing procedures for companies and key employees. The State Lottery and Gaming Control Agency evaluates software used by players to make bets and sportsbooks to process them. There are responsible gambling policies and funding included.
There is also a complaints process for players. If a player feels they are not appropriately paid, had a bet graded wrong, or had another type of issue affecting Maryland sports betting, a complaint may be filed here.
Offshore sites that are not licensed have been booking bets from Maryland players since the late 1990s. There is no recourse when a player has a problem with one of those sites. The site's actions are final because no legitimate regulators are related to unlicensed businesses. Making your sports bets in Maryland at a licensed site is critical.
Maryland Sports Betting Bonuses
There are three types of Maryland sports betting bonuses. These are available on mobile betting apps, but not at retail sportsbooks.
The most common type of bet is a loss refund. This promotion was once called a free bet or risk-free. The industry phased out that language after pushback from Ohio gaming regulators in early 2023. In this type of online sportsbook promotion, the player receives bet credits if their first wager loses.
For example, if there is a $1000 loss rebate, and the bettor takes the maximum offer, the $1000 bet either wins or receives an amount equal to it in bet credits. The player may withdraw or continue with new wagers if the first bet wins. Bet credits are placed in the account if the player loses. The bet credits related to no-sweat types of bets must be wagered in a matter of days. It may be as few as seven.
Always read the offer's terms and conditions to ensure you don't lose your bonus because it expired. Some offers require the player to make the wager in one bet. Others break the bonus into several increments.
A more traditional online sports betting bonus in Maryland is a deposit match. This bonus gives the player bets related to a percentage of the deposit. There is a wagering requirement that is several times the bonus amount. It must be met within a specified time period, like 30 days.
Another common online sportsbook bonus is when the bettor wagers a small amount of money and receives a larger amount. An example of this is betting $5 and receive $150 in bonus credits. In this example, the bet does not usually need to lose. However, the bet may need to win to receive the bonus.
There may be small no-deposit offers. For example, some online sportsbooks may give players a free $10 bet just for creating an account. This type of offer usually has a single wagering requirement. You may need to make a deposit to withdraw this type of bonus.
Maryland Sports Betting Laws
Maryland voters approved Question 2 by a two-to-one margin on November 3, 2020. This was the Sports Betting Expansion Measure. It instructed the state legislature to create a regulatory framework for Maryland sports betting. It included approvals for both retail and online sports betting sites.
Senate Bill 4 addressed the voters' wishes for legal sports betting in Maryland. Senate Bill 4 in the 2021 legislative session covers this. The State Lottery and Gaming Control Commission regulates the games. Licensees pay a 15% tax rate on gross gaming revenue.
A Maryland sportsbook company pays a $500,000 licensing fee for background checks related to mobile and online sports bets in Maryland. If approved, the fee is $1,500,000 to operate. Licensing fees for retail sportsbooks are lower.
There may be up to 60 Maryland sports betting sites. However, only a fraction of that number applied for a mobile betting license.
All forms of college sports betting are permitted in Maryland. Unlike other jurisdictions, legal sportsbooks offer in-state teams, games, and prop bets.
It took over a year for the first retail sportsbook to open. Likewise, more than two years passed before Maryland sports betting sites launched. The delays of both were blamed on a bureaucratic licensing process.
Several laws apply to Maryland sportsbooks. The most important ones are that all players must be at least 21 years old and that proper responsible gambling protocols must be followed.
Maryland Sports Betting FAQs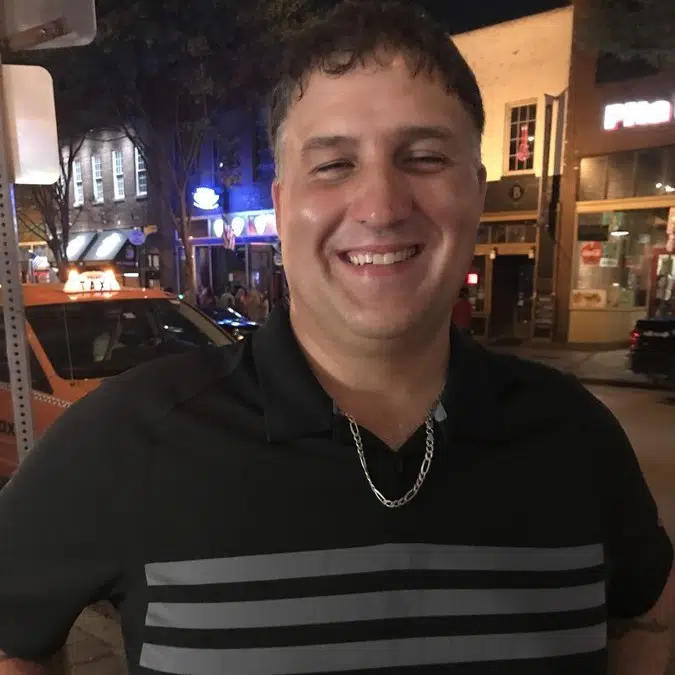 Mike Murphy is the founder of OnlineBettingSites.com and has over 10 years of experience in the legal online betting industry. A regular attendee of industry trade shows and conferences, Mike is a strong proponent of regulated markets and responsible gambling policies.