Dedicated to covering the advance of licensed and regulated gambling in the state of Michigan.
Recent legal initiatives have significantly changed the gambling layout in Michigan, particularly related to online gambling. Laws approved at the end of 2019 legalized mobile sports betting, online poker, online gambling and more.
Most recently, the state's first sportsbooks opened for business to officially make Michigan a pro-sports betting state. Michigan sports betting began in March 2020 as casinos around the state began opening retail sportsbooks. The next year, the first Michigan sports betting apps opened their doors to provide gamblers statewide access to online sports betting.
Best Michigan Betting Sites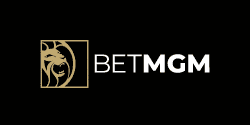 Up to $1,000 in Bonus Bets
Bonus Code: BUSABONUS
21+, T&Cs Apply. Gambling Problem? Call 1-800-GAMBLER
In all, Michigan residents have access to the following forms of gambling and betting:
The Michigan Online Lottery
Online Horse Racing Betting
Horse Racing Betting at Tracks
Daily Fantasy Sports
Games of Skill
Online Sports Betting
In-Person Sports Betting
Online Poker
Poker at Casinos
Online Casinos
Brick-and-Mortar Casinos
Michigan Sports Betting
Sports betting is now legal in Michigan.
The 2018 Supreme Court decision to overturn the federal sports betting ban opened the door for individual states to reevaluate their relationship with sports betting. Michigan nearly passed sports betting regulation that same year, but a bill authorizing mobile sports betting and retail sportsbooks would not pass until the end of 2019.
Following the passage of the new sports betting law, the MGCB got to work drawing up the needed regulations and issuing licenses to Michigan betting sites. The first legal MI sportsbooks opened in March 2020 and the first mobile betting apps launched in January 2021.
2019 Michigan Sports Betting Law
Michigan legalized sports betting with the passage of HB 4916 in December 2019. The bill authorized retail sportsbooks at casinos and for each casino to launch an online/mobile sports betting platform.
Each casino must apply for a sports betting license and pay total fees of $150,000. The law also set a state tax rate of 8.4% plus an additional 1.25% for casinos in municipalities (Detroit's three commercial casinos).
Popular online sportsbooks in Michigan are listed below:
Other key regulations include:
Minimum age of 21 to bet on sports
Wagers on professional and college sports approved
Each casino may partner with a third-party services provider (such as FanDuel or DraftKings) and offer sports betting in partnership with that provider
Leagues may ask the MGCB to require all licensed sports betting operators to purchase official data from the league in order to settle in-game wagers
Sportsbooks and betting sites must allow customers to self-exclude
The First Effort to Legalize Michigan Sports Betting
Michigan came very close to legalizing online gambling and sports betting in 2018 after the House and Senate sent HB 4926 to the desk of then-governor Rick Snyder.
HB 4926 was primarily concerned with online casino games but also contained provisions that would have authorized the Division of Internet Gaming (DIG) to approve mobile sports betting. Some of the highlights from the proposal included:
Allow commercial and tribal casinos to offer online casino games and poker
Authorize the DIG to regulate online sports betting
Tax online gaming at 8% of gross revenue
Casinos would pay a $200,000 initial licensing fee followed by $100,000 annual renewal fees
Online gaming service providers would pay a $100,000 initial licensing fee followed by $50,000 annual renewal fees
Establish a minimum age of 21 to participate in online gambling and sports betting
The bill made it through the House and Senate but was shot down by a surprise veto courtesy of Governor Snyder.
A letter attached to his veto explained his reasoning:
For each $10 of spending on the lottery, the School Aid Fund receives approximately $2.76. Under HB 4926, because of its lower tax rate, each $10 in online betting translates to just four cents deposited into the School Aid Fund.
The governor expressed concern that HB 4926 would encourage increased gambling because it made such activity more accessible:
I do not think it is appropriate to sign legislation that will effectively result in more gambling, with a reasonable chance that the state could lose revenue that could be more helpful in dealing with social service issues that are ordinarily attendant to increased gambling behavior.
Rep. Brandt Iden, primary sponsor of HB 4926, told media outlets he was caught completely off guard by the governor's veto despite both chambers approving the bill. However, Rep. Iden continued his push for online gambling and sports betting in Michigan.
Undeterred, Iden introduced similar legislation the following year under the new administration of Governor Gretchen Whitmer. The 2019 effort faced similar hurdles as the previous year even with a new governor in place but was ultimately able to pass after negotiations between the legislature and governor Whitmer.
According to local media reports, Governor Whitmer expressed reservations when it comes to expanding the state's online gambling options. She has mentioned concerns that such an expansion would divert money away from the state lottery and would like to see a higher tax rate applied to online gambling.
"It's difficult to negotiate with a party who doesn't quite understand everything that's going on in the marketplace," Iden told the Detroit News, "What they will find is that the lottery player is not a sports bettor, and a sports bettor is not a lottery player," Iden said. "And if there is any crossover, people will do both." He pointed to New Jersey Lottery which has not been effected by the states new $3.2 billion sports gambling industry.
Governor Whitmer eventually reached a compromise with pro-gaming lawmakers and subsequently signed the 2019 bill into law. In-person sportsbooks and mobile sports betting are now legal in Michigan.
Current State of Gambling in Michigan
Michigan is a gambling friendly state and has been since 1932 when it legalized parimutuel horse race betting. The Great Lakes State is now home to 26 casinos and one racetrack:
23 tribal-owned casinos
3 commercial casinos in the Detroit area
Northville Downs with live harness racing and simulcasting
The Michigan Lottery launched online games in 2014 and now serves as a significant driver of revenue for the lottery. A full range of games are offered to people 18 or older and located within state lines, including access to draw games and instant win games that offer immediate payouts.
A massive gambling expansion bill passed in December 2019 has added multiple forms of online gambling to the mix. Michigan is set to become one of the most gambling-friendly states in the Union once the dust settles and operators are approved to take their games online.
Online casinos, poker and sports betting were all prohibited prior to the passage of the new law. Those activities will now be regulated by the Michigan Gambling Control Board (MGCB) to ensure safety and fair games for all customers. We will get into all the details below, but the main thing to know is new forms of online gambling are on their way.
Daily fantasy sports and online horse racing betting were also formally legalized in late 2019. Those two activities were already taking place prior to the new gaming laws but operated in a legal grey area. Both are now officially legal and regulated. Now, the MGCB is responsible for issuing licenses to daily fantasy and online racing betting providers.
At one point, Michigan was one of a few states in the nation with laws on the book specifically prohibiting online gambling. A law adopted in 1999 dealing with internet crimes made it a punishable offense to visit unregulated, offshore gambling sites. Public Act 185 removed the provision related to online gambling one year later.
While 185 did relax the participation of unauthorized online gambling in Michigan, it did not open the flood gates to online gambling. It would still be quite some time before the state would get around to authorizing such activities. Even so, it remains illegal to operate unlicensed gambling games.
In fact, Section 432.218 of Michigan's codes make it a felony with up to 10 years imprisonment and up to a $100,000 fine for organizing an unlicensed gambling game. These are some of the harshest penalties in the nation for unlawful gambling.
Michigan Horse Racing Betting
In-person and online horse racing betting are legal in Michigan.
Racing fans can place wagers in-person at the state's only remaining racetrack, Northville Downs. The Racing Act of 1933 created the Office of Racing Commissioner (ORC) which currently functions under Michigan's Horse Racing Law of 1995.
Fans may also place wagers online via advance deposit wagering (ADW) sites. BetAmerica.com and AmWager.com both accept wagers on Michigan races as well as on races held across the USA, Australia, Canada, France, Denmark, New Zealand, Hong Kong and numerous other countries.
Until recently, Michigan racing betting sites operated on uncertain legal grounds due to a lack of legislation specifically dealing with online racing betting. That changed in 2019 with the passage of HB 4310.
The new MI racing law allows ADW websites to offer their services in Michigan, but only after receiving approval from the state and reaching agreements with local tracks upon which wagers are to be taken.
Michigan Online Lottery
The Michigan Lottery took its games online in 2014 and is open to customers across the state who are 18 or older.
Lottery players can visit MichiganLottery.com to play instant win games and draw games from home. The lineup of online lottery games includes:
More than 70 instant win games
Fantasy 5
Lotto 47
Mega Millions
Powerball
Five keno variations
The Michigan Lottery does not charge a premium for playing games online. All ticket prices offered online exactly match the prices you would pay if purchasing them in person.
Michigan Daily Fantasy Sports
Michigan law did not address fantasy sports until the passage of HB 4308 in 2019. Fantasy operators such as FanDuel and DraftKings operated openly prior to the passage of that law with no pushback from state regulators, but faced legal uncertainty nonetheless.
HB 4308 finally gave fantasy operators a legal framework in which to operate. The law formally legalized fantasy sports contests, established a licensing process and implemented standard consumer protection regulations.
Some of the key points from the new law include:
Minimum age of 18 to play daily fantasy sports
Highly experienced players (those with 1,000+ contests under their belt or who have won more than three prizes worth at least $1,000 each) must be clearly labeled on each fantasy website
Fantasy operators must offer some contests that are not open to highly experienced players
Fantasy operators must pay a $20,000 licensing fee plus $5,000 annually
Fantasy operators must allow customers to self-exclude
Fantasy operators must submit to an annual audit to ensure financial viability
The MI fantasy sports law also provides two exemptions to licensing requirements.
First, licensed casinos are allowed to offer fantasy contests without applying for a fantasy license.
Second, individuals may host social fantasy contests without a license under the following conditions:
Contests are held only at a private residence
Contests are not open to the general public
Each contest allows no more than 15 participants
The individual collects no more than $10,000 in entry fees in a single calendar year
At least 95% of fantasy contest fees are paid back to players as prizes
Michigan Gambling Sites
Online casinos were authorized in Michigan with the passage of HB 4311 in 2019. The law allows licensed land-based casinos to launch up to two online casinos for customers 21 and older. The MGCB is in charge of regulating online gambling in Michigan and some of its duties include adopting regulations as needed, issuing licenses and collecting taxes.
MI casinos may apply for an online gambling licenses for $150,000 and are required to pay an annual renewal fee of $50,000. Once licensed, MI online casinos may offer a full range of casino-style games such as blackjack, slot machines and so on.
Michigan gambling sites are taxed at a graduated rate based on annual revenue at a rate ranging from 20% to 28%. Municipalities with casinos licensed for online gambling may also assess a 1.25% fee on annual revenue.
Michigan Online Poker
The bill that legalized online casinos also legalized online poker in Michigan. Under HB 4311, land-based casinos that are licensed to host games online may also offer player-vs-player poker.
The addition of Michigan (population: 10 million) to the online poker pool should be good news for players in regulated states across the country. Michigan's poker laws appear to leave the door open for interstate poker compacts. This means we may eventually see an influx of players at poker sites across the nation to increase liquidity for poker sites in states where online poker is legal.
There are still ongoing concerns regarding the Federal Wire Act and how it may interact with interstate poker networks, but it seems all the momentum is in the favor of expanding online gaming legislation rather than restricting it. If the Wire Act is amended or reinterpreted as not applying to online poker, Michigan will likely join other states in sharing players across state lines.
Casinos in Michigan
Michigan is home to a relatively large land-based gambling industry with more than two dozen casinos spread across the state. The majority of these are tribal-owned casinos as authorized by the Indian Gaming Regulatory Act and are regulated by individual tribal gaming commissions.
There are twelve tribes involved in Michigan gaming overall and each has a unique Class III gaming compact with the state. Michigan regulators oversee the compacts to ensure compliance with the agreements but do not actually regulate tribal casinos. That responsibility relies entirely with each of the twelve tribes that operate casinos in Michigan.
You can see a list and map of Michigan tribal casinos here.
Detroit also has three commercial casinos located in the Detroit area that are regulated by the Michigan Gaming Control Board (MGCB):
Each of these casinos pays an 8.1% tax on net win to the state and 10.9% to the city. Tax revenue collected by the state is deposited to the School Aid Fund for K-12 educational purposes. Tax revenue collected by the city funds a variety of purposes including policing, neighborhood and downtown development, public safety programs such as emergency and fire response, anti-gang programs and more.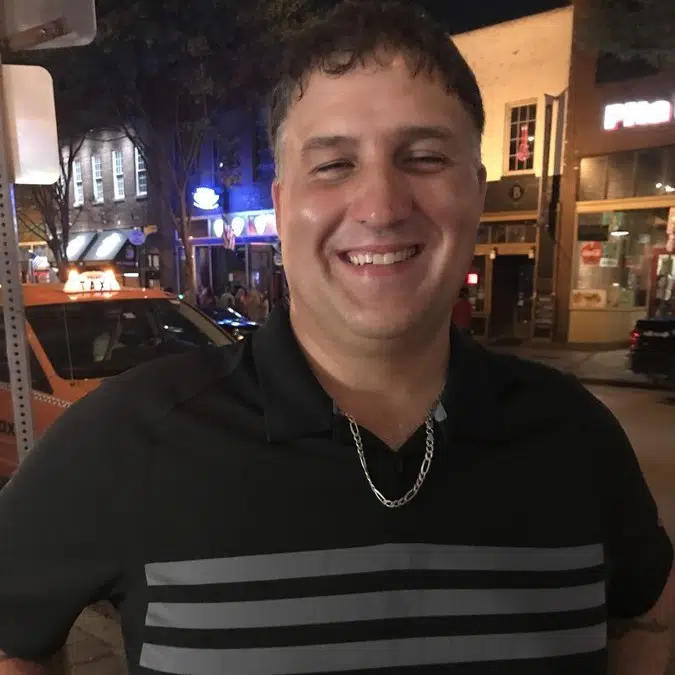 Mike Murphy is the founder of OnlineBettingSites.com and has over 10 years of experience in the legal online betting industry. A regular attendee of industry trade shows and conferences, Mike is a strong proponent of regulated markets and responsible gambling policies.