Ohio is one of the newest legal sportsbook states. Live and retail sports betting launched on January 1, 2023. There were 16 online sportsbook operators during the first month of action, which coincided with the Cincinnati Bengals' NFL playoff run.
There are several ways to make a legal sports bet in Ohio. The easiest is using an online sportsbook or mobile app. The Ohio sports betting sites are compatible with all computers and mobile devices.
Ohio Online Sportsbooks
The Ohio Casino Control Commission regulates all forms of sports betting in the state. Players must be at least 21 years old, be present in the state at the time of a bet, and not be on any self-exclusion lists. Geolocation is used to determine the location of the bettor. The login is rejected if it can't locate the player within Ohio or another legal online sportsbook state. Geolocation prevents bets from jurisdictions where it is illegal.
Ohio Sports Betting Sites
There are 23 licensed Ohio sports betting sites as of March 1, 2023. All partnered with Ohio casinos, racinos, sports teams, stadiums, or other similar venues.
Caesars Sportsbook
Bet365
Ballybet
Betfred
BetJACK
Betly
BetParx
Betr
Betway
Fanatics (not yet active)
Hard Rock
Out the Gate (not yet active)
Superbook
Tipico
Underdog Sports (not yet active)
WynnBet
The current list is on the Ohio Casino Control Commission's website. That page updates with all changes in licensing, including when new betting apps are approved.
The Ohio Casino Control Commission regulates the entire Ohio sportsbook industry. This process includes running background checks on companies and key employees, drafting regulations on the types of bets accepted, locations of sportsbooks, approving software, and creating a dispute resolution process.
Online sports betting sites have been available in Ohio for over 20 years. The difference between those unregulated sites and those mentioned above is that the licensed ones must answer to gaming regulators. If there is a dispute about payment, policy, or grading of a bet, the Ohio Casino Control Commission holds an impartial hearing on the topic. The regulators weigh the evidence and rules to determine if the bettor or sportsbook has a case.
When Ohioans bet at offshore sites, there is no recourse. If the sportsbook does not pay or grades a bet wrong, its decision is final. That is why making sports bets at legal sites with proper regulation is so important.
Ohio Sports Betting Bonuses
Ohio sports betting apps offer new player bonuses. There are two standard forms. The most common is a loss rebate. This is sometimes called first bet insurance. Ohio online sportsbooks offer players an opportunity for a refund if their first bet loses. These are often $500 or $1000 but can be more during promotional periods.
The promotion is over if the player wins their first bet after taking one of these offers. The player keeps their winnings and may withdraw or keep betting. If their first bet loses, a bet credit equal to that amount is awarded. Sometimes, the player must wager the loss rebate in one lump sum. In others, the player can make several bets out of it.
The credits usually expire a week or two after it is placed in the player's account. Therefore, it is essential to read the terms and conditions of any offer to understand how long you have and how the bet credits are wagered.
Ohio was the first state to address language like "free bets" and "risk-free." These terms are not permitted in the state if the player must risk any amount of money. That leaves no-deposit bonuses, which we have not seen in Ohio since grand opening offers on or before January 1, 2023, as the only types of promotions that may use the word free.
Ohio Sports Betting Laws
Like when it legalized casinos, Ohio was behind most of its neighboring states in enacting legislation to regulate online sports betting. In December 2021, the Ohio Legislature passed HB29. It was quickly signed into law by Governor Mike DeWine.
The Ohio sports betting law created a tax rate of 10 percent. It permits up to 25 mobile betting licenses. There are three types of licenses. Type A covers the 11 casinos and racinos in Ohio. Type B is for businesses that offer sportsbooks that are not traditional gaming venues, like stadiums. Type C licenses are for kiosks at businesses with a liquor license, like bars and package stores.
A mobile betting licenses cost $3 million for the first and $10 million for the second. These must be attached to an approved sports betting venue. These include casinos, racinos, stadiums, sports teams, and businesses that sell liquor.
The Ohio Casino Control Commission is the state's sports betting regulator. It runs suitability checks on all business applicants and major employees within the company. If a company is found suitable, a license is granted. The Ohio Casino Control Commission also handles player disputes and requires companies to hold funds in separate accounts from operations.
Ohio became the first state to push back against what the governor described as predatory language in bonus policies. For example, operators may not use the word "free" in advertising if the bettor is required to risk any money. This means that a bonus given to a player tied to a losing bet can't be called a "free bet" or risk-free" because it must be placed on a winning outcome to avoid a monetary loss.
Ohio permits college betting. This includes wagers on in-state schools and prop bets. Wagering is prohibited on events involving games where most players are under 18 years old.
The Ohio Casino Control Commission demonstrates zero tolerance for advertising to underaged players. As a result, several major companies have faced fines for actions that regulators thought involved marketing to those under 21. Ohio law requires all sports bettors to be at least 21 years old.
PlayUp was denied an Ohio online sports betting license, at least temporarily, due to its Slots+ product. After the licensing issue was announced, the games were immediately pulled from the United States markets.
Regulators compiled a list of approved leagues and wagers in Ohio. There are over 100 different leagues available, including esports. Notably absent is the XFL, a minor football league. Ohio regulators declined to permit wagering on it in the state. It did not give a reason. There are several points a league or type of bet must meet to be offered by Ohio sportsbooks. It appears Ohio regulators do not feel that the XFL is a professional league.
Ohio Sports Betting FAQs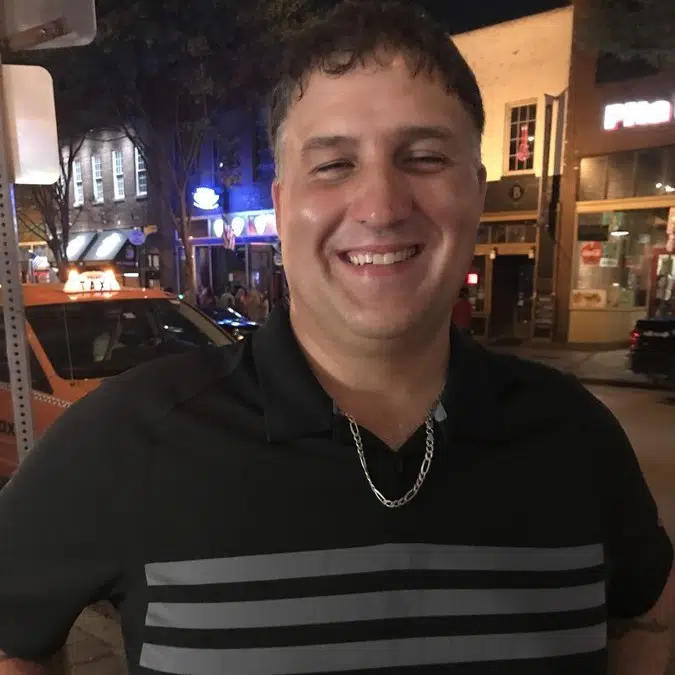 Mike Murphy is the founder of OnlineBettingSites.com and has over 10 years of experience in the legal online betting industry. A regular attendee of industry trade shows and conferences, Mike is a strong proponent of regulated markets and responsible gambling policies.