Four Betting Sites Accused of Withholding Cheltenham Winnings and Closing Accounts

Major UK newspapers are reporting that they have been inundated with complaints from punters who say four bookmakers are withholding winnings and closing accounts in relation to money won betting on last months' Cheltenham Festival.
Numerous reports to newspapers, complaints on Twitter and rants on sports betting discussion forums accuse these betting sites of withholding thousands of pounds' worth of winnings. The four online bookmakers accused of acting in bad faith are:
138.com
12Bet
Fun88.co.uk
TLCBet
Thousands of punters have received cryptic e-mails including vague accusations of "bonus abuse" and "fraudulent activity" in recent days. The e-mails read as follows:
"Following checks for bonus abuse and fraudulent activity, our Fraud Department has determined that your account is in breach of our Terms and Conditions, specifically clause 15.2 shown below:

15.2 In the event that we suspect that you or any other Player is abusing or attempting to abuse a bonus or other promotion, or is likely to benefit through such abuse we may block, deny, suspend, withhold or cancel the account of any such Player, including Your Account if we determine that you are involved in such.

Consequently, we have cancelled your winnings and will refund your deposit without any further delay.

Once this is complete your account will be closed."
UK bookmakers lost record amounts of revenue last month after ten favourites won their respective races across the four-day event. Bookmakers reportedly suffered record losses as they paid out on the betting favourites. William Hill even issued a trading report in which it reported a significant drop in 2016 operating profits.
The timing couldn't be any worse as this story is breaking just ahead of the Grand National at Aintree. As legitimate bookmakers gear up for another major racing event, talk on the internet is focusing increasingly on the negative topics of unpaid wagers, closed accounts and rogue betting websites.
Although we can't 100% confirm the allegations, it looks like these complaints are legitimate. There are just so many complaints coming in from all directions that the old saying "where there's smoke, there's fire" comes to mind.
A quick search on Twitter results in all sorts of tweets from angry punters who have been stiffed. Some have even taken to calling out Watford FC for their association with 138.com, West Brom with TLCBet and Swansea with 12Bet.
Here's just a tiny sample of the many angry tweets:
And here you can see the 138 Logo proudly adorning the Watford uniform:
All four accused bookmakers have messages on their websites claiming to be powered by the TGP Group, which is a white-label software and solutions provider for online gaming sites. In short, what TGP does is help new operators get up and running with software, backend management, and support so that the operator can focus on growing the business and attracting new customers.
TGP also explains that it holds licenses in the Isle of Man and the UK so that white label clients can "market freely to the UK and to un-restricted global markets." The four betting sites are registered with the UK Gambling Commission under a license held by the TGP Group.
Garth Kimber, CEO of the TGP Group, spoke with Isle of Man Today and offered his version of events:
"In response to speculation and comments on forums and in the press about certain brands TGP Europe Ltd would like to clarify our actions.

Following unprecedented volumes and unusual activities during the Cheltenham racing festival the company has followed our regulator approved procedures and terms and conditions and reviewed activity deemed suspicious.

All payments were processed for accounts not deemed to be under investigation and additionally all payments have now been processed for those accounts reviewed and found not to have been in breach of our terms and conditions.

For those accounts where the terms and conditions have been breached, account holders have been informed, the company has processed a refund of deposits, voided all bets (winning and losing) and closed the accounts.

The relevant authorities were informed of our concerns and subsequent investigation and we are in the process of sharing full details of the activities found to have taken place.

The company regrets the time taken and effects on genuine players but is committed to upholding both our own and the industry's integrity."
The Isle of Man's Gambling Supervision Commission has so far only released a short statement in response to the allegations:
"I can confirm that the Gambling Supervision Commission is aware of the matter, however it is standard policy for the Gambling Supervision Commission not to comment on regulatory or compliance matters relating to its licensed operators."
The scariest thing in all this is the audacity the accused bookmakers have displayed in outright stealing funds from thousands of punters. Surely they didn't think they could just refuse to pay so many winners and emerge intact. This has me thinking that these four bookmakers are dealing with serious cash flow problems, possibly related to the beating the Cheltenham Festival dealt the industry.
Update: Isle of Man Gambling Supervision Commission is Investigating
A news article published by the Isle of Man Today is reporting that the Gambling Supervision Commission (GSC) is investigating the many complaints lodged against the four gambling sites accused of withholding Cheltenham Festival winnings.
The GSC told the newspaper that it "is in dialogue with the licensees' representatives" and further explained:
"When we become aware of a complaint about fairness, we gather information from customers and from the licensee. We then examine the information and form a conclusion. This two-stage process can take some time.

Conclusions are shared with the relevant parties and any party may challenge the conclusion. Once the process is complete, the CSG makes a recommendation to resolve the issue."
For punters out thousands of pounds, this statement is unlikely to offer much consolation. Noticeably absent from the statement is anything resembling strong language. It would have been nice to see the island's primary regulatory authority affirm its resolve and ability to return all stolen money and crack down on any offenses. Although it is understandable they want to avoid jumping to any conclusions as impartial regulators, the statement was noticeably weak and promises only to "make a recommendation."
Punters will also likely take no comfort in learning that Garth Kimber, CEO of Xela Holdings and TGP Holdings (which operate all four sites in question) is the former head of e-gaming development for the Isle of Man government.
However, there may be some good news. The Racing Post is now reporting that most players who had their accounts closed have had their money refunded and may now make withdrawals. According to the article, TGP Europe says that it has already refunded 75% of people who had their funds confiscated. This statement seems to be backed up by players at one discussion forum now reporting that they have indeed been paid.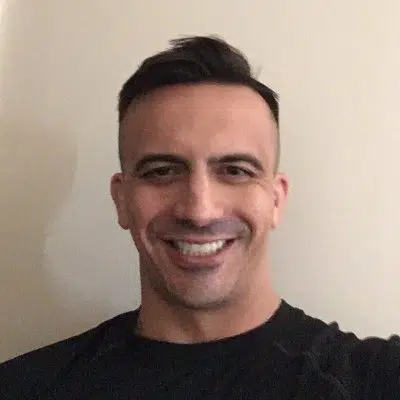 Wes Burns has more than a decade's worth of experience as a writer, researcher, and analyst in the legal online betting industry and is co-founder of OnlineBettingSites.com. Wes approaches his work from the viewpoint of players.