International Gambling News Roundup: 12 September

Welcome to our latest international gambling news roundup. This week, have news of regulatory efforts in Germany, Poland, and Greece along with reports of an investigation related to potential match-fixing at the US Open.
The topics of discussion today include:
German state to award temporary sports betting licenses
Polish gambling laws have taken a turn for the worse
Greek monopoly betting provider struggles under high taxes
Tennis Integrity Unit investigating US Open women's match
German State of Hesse to Award Temporary Sports Betting Licenses
The German state of Hesse will begin issuing temporary online sports betting permits to interested companies later this week. Hesse officials have decided to take up the issue alone in light of an EU ruling against Germany's Interstate Treaty on Gambling.
The Treaty was originally put together in 2008 and was immediately labeled as anti-competitive by the EU. German lawmakers amended the Treaty in 2012 to allow for up to 20 sports betting licenses to be issued to operators. Between internal legal wrangling and friction between Germany and the EU, no licenses were issued under the treaty.
An EU court ruling in 2016 declared once and for all that Germany's gambling laws are unenforceable and in violation of free trade agreements. Lawmakers have been put on notice to amend the law to bring it in compliance but have so far failed to make any progress.
Hessian lawmakers have apparently had enough of the delays and are now moving forward with their own plans to issue temporary sports betting licenses. License applications will be accepted from 15 September through 15 November. These licenses will be valid until Germany and the EU come to some sort of acceptable solution to the online betting issue.
A potential sticking point regarding the licensing effort is that these licenses will only be valid for the state of Hesse. It remains unclear if sports betting sites licensed in Hesse will have any legal standing to accept wagers from punters located in any of the other 15 German states. Also, each licenses will require a security deposit of nearly €368,000.
If you consider the high cost of licensing, the limited geographic scope of these licenses and the temporary nature of the effort, it is hard to imagine there being any great enthusiasm among online bookmakers to seek a license.
Gambling Situation in Poland Has Taken a Turn for the Worse
Not too long ago, international gambling operators had high hopes for a more open market in Poland. It was just this past June that Polish lawmakers hinted at opening the market to online poker and possibly lower the online sports betting tax rate, which is currently set at an absurd 12% of total turnover.
There was even word that the legalization of online poker was imminent. A vote by the Council of Ministers in July dashed many of those hopes. In that vote, the council adopted amendments to the Polish Gambling Act that only made the market look even more unattractive to international betting sites.
Rather than opening the market, the council opted to instead add further restrictions. They have left online poker under control of a state monopoly provider, restricted online slots to a state monopoly provider and left the 12% turnover tax on sports betting in effect. Lawmakers realize these amendments will do little to encourage players to stop gambling at offshore betting sites, so they also voted for a requirement that internet service providers block access to unlicensed betting sites that accept Polish customers. Gambling news websites are reporting that these measures will take effect on 1 January, 2017.
Greek Monopoly Betting Operator OPAP Struggles Under New Tax Regime
The least surprising news of the week comes out of Greece, where OPAP gambling revenues have fallen dramatically under increased taxes. In May, lawmakers approved an increase in the tax rate from 30% to 35% and applied the tax retroactively back to 1 January, 2016.
An August 31 update at CalvinAyre.com reported that OPAP has seen its net profits fall by more than a third in the second quarter of the year as these new taxes have taken effect. Total betting turnover fell just 2% compared to the same period last year, but net gaming revenues fell nearly 18% while net profits fell by more than 36%.
OPAP recently brought on former Ladbrokes Managing Director Damian Cope as the OPAP CEO in hopes of turning around the struggling outfit's fortunes. His primary focus is to significantly improve OPAP's sports betting product to make it more competitive on the world stage as offshore gambling sites continue to poach Greek players not happy with the sub-par OPAP offerings.
Meanwhile, OPAP continues to push for Greek authorities to crack down on offshore betting sites that stubbornly insist on offering a better product despite lacking proper Greek licenses. Lawmakers have stated they intend to amend Greece gambling laws to make it possible for international sites to apply for licenses (at a cost of €3 million), but no developments have come on that front. All the while, the Court of Justice of the European Union has maintained that Greece's gambling laws are in violation of EU free trade agreements.
Tennis Integrity Unit Investigating "Irregular" US Open Betting Patterns
The Tennis Integrity Unit (TIU) is investigating the first-round women's US Open match between Timea Bacsinszky and Vitalia Diatchenko according to the New York Times. Russian betting site Fonbet and UK-based tennis betting sites have reported "suspicious betting activity" to the TIU after total betting volume on that particular match was 10 times higher than expected.
In the match, Timea Bacsinszky easily defeated Russia's Vitalia Diatchenko 6-1, 6-1. This was not a particularly surprising outcome with Timea Bacsinszky ranked ranked 14 in the world and Vitalia Diatchenko ranked 673. Even so, the abnormally high betting volume prompted both bookmakers to send match alerts to the TIU.
The TIU has been scant with the details but assured the New York Times that it is investigating the matter. Diatchenko told the New York Times she was unaware of anything having to do with betting on her match and simply wants to play the best tennis she can even when paired against difficult opponents.
In fact, she went so far to say that she would be surprised if anyone even bet on her considering her ranking and the US Open being just her second tournament of the year after dealing with injuries.
It's possible this all ends up being a big nothing-burger. The TIU investigated a match at the Australian Open at the beginning of this year and ultimately found no evidence of wrongdoing there. A match alert is just that – an alert. This investigation could also very well yield a similar result.
Related News Roundups from 2016: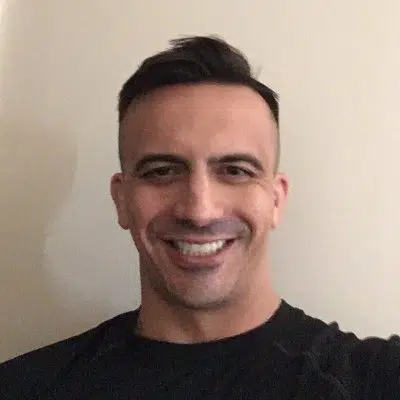 Wes Burns has more than a decade's worth of experience as a writer, researcher, and analyst in the legal online betting industry and is co-founder of OnlineBettingSites.com. Wes approaches his work from the viewpoint of players.