International Gambling News Roundup: 17 April

Online gambling regulatory activity is ticking up around the world as lawmakers increasingly resign themselves to the fact that online betting is here to stay. A growing number of countries are addressing the legality of online gambling, with some opting to embrace the industry and others choosing to temper its growth.
Today, we'll be looking at the most important legal developments over the past couple months. We have news from Switzerland, Australia, India, Colombia and Germany that is all worth noting and watching. So once again, we welcome you back to another edition of the OBS international gambling news roundup.
Here's what's on the menu today:
Recapping the Latest Swiss Online Gambling Proposals
Australian Senate Approves Amendments to Outlaw Online Poker and In-Play Betting
Legal Panel in India Concludes Online Gambling Should Be Legal and Regulated
Colombia Planning to Block Online Gambling Sites
German States Approve New Federal Online Gambling Treaty
Recapping the Latest Swiss Online Gambling Proposals
The Swiss Parliament held two sessions last month to debate recent proposals of a draft gaming law that has been under consideration for some time now. Current Swiss gaming laws prevent online gambling on paper, but there is no enforcement of the law and players remain able to visit online betting sites and casinos with a wide degree of freedom.
The Money Gaming Act seeks to change that by implementing a licensing process to authorize specific online operators and then enforce a blocking mechanism for unlicensed websites. None of the changes to the law make it illegal for citizens to play at unlicensed gambling websites.
These two key proposals will drastically change the landscape of online gaming in Switzerland. First, licenses to run an online casino will be available only to operators already authorized to run brick-and-mortar casinos in Switzerland. There are currently 21 such operators in Switzerland.
Second, the Money Gaming Act calls for all unlicensed gambling websites to be blocked by local internet service providers. Thus, Swiss gamblers would be limited to playing at betting sites run by the same people who run brick-and-mortar casinos.
The law does not call for additional penalties to be applied to players who find ways around the internet blocks. If players are able to use VPN services to gamble online, they face no further consequences beyond simply accepting the risk involved with playing at unlicensed betting websites.
Swiss lawmakers seem aware that internet blocking is an imperfect measure and have called for a tax exemption of all online gambling activities. One of the arguments put forth in parliament in support for not taxing the industry is that it would make local gambling sites more competitive on the international stage.
Strong opposition from civil rights groups are likely to complicate the matter for Swiss politicians supporting the bill. Multiple groups are already planning an initiative to challenge the law once it is approved by Parliament.
Parliament appears likely to approve the law, which means it will next be published in the Federal Gazette for 100 days. This gives Swiss voters a chance to bring contentious laws to a referendum. If at least 50,000 Swiss voters add their signatures to the law, it will be put to a referendum and require a majority vote to go into effect. If opposing votes outnumber supporting votes, the law will be rejected but not necessarily forever. Lexology notes that a referendum against the law will only serve to delay the implementation of the law by two to three years.
Australian Senate Approves Amendments to Outlaw Online Poker and In-Play Betting
The long-anticipated dual-crackdown of online poker and in-play sports betting came one big step closer to fruition near the end of March. The Interactive Gambling Amendment Bill 2016 (IGAB) was approved by the Senate and will next be taken up in the House, where the bill is expected to easily pass.
Two big changes are coming to online gaming in Australia:
1. Online poker will now be outlawed.
Online poker sites have operated in a legal grey zone since the passage of the Interactive Gambling Act in 2001. A loophole in the 2001 act made it possible for poker sites licensed elsewhere to offer their services to Australians despite there being no process for sites to receive local online poker licenses.
The amendment closes that loophole by explicitly outlawing all gaming activities that are not specifically regulated. It also increases the penalties operators face if they continue to do business in Australia after the amendments take effect. Australian players will face no consequences if they manage to find poker sites willing to take their business, but such players will be dealing with unregulated operators – a situation with which poker players in the United States are very familiar.
2. In-play sports betting loophole closed
Currently, a loophole exploited by online bookmakers allows them to effectively offer customers in-play betting over the internet. The 2001 Interactive Gambling Act attempted to limited in-play betting to telephone wagers only. However, online bookmakers manage to skirt the law by allowing customers to use apps to place instant VOIP calls to confirm their wagers.
The IGAB closes that loophole by prohibiting click-to-call wagers. Legislators who support the law cited concerns that in-play betting could aid in the corruption of sporting events, while those opposed to the law say that pushing the industry underground will actually have the opposite effect.
Senator David Leyonhjelm has been a vocal critic of both amendments and explained why he believes the closure of this loophole will only serve to make match-fixing a greater threat:
"In the UK, there are licensed providers of in-play betting and the government taxes them. They raised hundreds of millions in revenue last year. They are also able to audit the betting, to link sports events being rigged and correlate that back to activity, to follow the money trail.

"The ban on in-play betting is meant to stop corruption of sport. If that happens now, we may never know."
A delay in the House vote has given poker players and punters a brief respite, but the bill is anticipated to be taken up and approved in early May. Once the bill clears this final hurdle and receives the assent of the Governor-General, it should take effect sometime in June.
Legal Panel in India Concludes Online Gambling Should Be Legal and Regulated
The Times of India reported in March that a legal panel tasked by the Supreme Court to study the issue of online gambling regulation has come to a preliminary conclusion: regulation of online gambling would be preferable to an outright ban of the activity.
Law Commission Chairman Justice Balbir Singh Chauhan noted the age-old question that always arises when legalization and regulation of online gambling come up for consideration. That is, can lawmakers strike the right balance between individual liberty and protection of the vulnerable from the adverse effects of gambling?
In answering the question, the legal panel noted that online gambling does present certain risks such as gambling addiction, increased crime, and deterioration of the social fabric. On the other hand, the panel noted that online gambling already happens every day with almost zero regulation or player protections.
A quote from Justice Chauhan shows he has more than a cursory understanding of the realities of online gambling:
"The response of the state in such a situation should be to regulate the activity , not seek to stop it completely. Legalisation would give the government the opportunity to bring gambling out from the dark corners of society, impose controls and extract some revenue…if betting were legal then a huge chunk of money that, at the moment circulates only round the black market, would quickly become available."

"… regulation of this activity would enable the government to distinguish between harmless betting and corrupt activities like match-fixing. The total betting market is USD 60 billion per annum, which, if taxed, could raise USD 2.6 billion revenue. The government could start with India's most popular sport i.e. cricket."
The study has no immediate impact on the law, but the conclusion does bode well for those who would like to see a more permissive attitude towards online gambling in India. Most gaming laws in India originate at the state level, but a 150-year old federal law may or may not prohibit online gambling depending on who you ask. Today, the states of Sikkim and Nagaland have the most permissive gaming laws.
In other Indian poker news, the government of Nagaland has issued an online poker license to PokerBaazi.com. Poker Baazi joins four other websites that are authorized to offer online poker, backgammon, fantasy sports, and some other games.
Colombia Planning to Block Online Gambling Sites
Legislation passed in 2016 failed to attract interest among the main players in online gambling thanks to an excessive VAT tax charged on all players' deposits. Calvin Ayre reports the government relented and scrapped the VAT tax in December, but even that move failed to motivate international operators from applying for licenses.
Last month, the government decided to change tactics and move to a more forceful approach. Gambling regulator Coljuegos has asked the country's Ministry of Information Technology and Communications to add 325 gaming websites to a blacklist to render them unreachable from within Colombia.
Among the noteworthy names on the list are Betsson, 888, 32Red, Betfred, Betfair, and Unibet. Hundreds of smaller gaming websites also made the list.
It remains to be seen how effective the blocking mechanism will be and how operators on the list will react. If names as large as Betsson saw Colombian licenses as too expensive before the blacklist, it seems unlikely this move will encourage them to begin applying for licenses now. In similar situations in the past, big-name gambling sites with European licenses will respect the blacklist and leave the market altogether while some smaller operators will take the risk and continue accepting Colombians.
German States Approve New Federal Online Gambling Treaty
Germany's sixteen states have agreed to a revised federal treaty on online gambling despite recent European Commission criticisms that the proposed changes will do nothing to bring German gambling laws into compliance with EU rules. In other words, it's business as usual for online gambling in Germany.
The amended treaty does away with the prior 20-license cap that raised the EU's ire previously and replaces it with a 40-license cap. Additionally, 35 sports betting applicants that made it through the first stages of the 2012 licensing process will be issued temporary operating permits. The treaty also includes new payment blocking mechanisms aimed at unlicensed gambling sites operating in Germany.
Even before last month's vote, the European Commission called the amended treaty an "unworkable solution." The simple doubling of the cap combined with Germany's continued insistence on banning online poker and gambling have failed to convince the European Commission that Germany is taking the process seriously and has given up on protecting the state monopoly.
Interestingly, Torsten Meinberg of the state association of lottery operators expressed support for the bill and called for online casino games to remain banned. The state lottery operators take the position that online casino games are a high-risk form of gambling ripe with fraud, manipulation, and money laundering. Rather than regulate online casinos, Meinberg argued, more steps should be taken to eliminate unregulated online gambling.
Other Gambling News from 2017: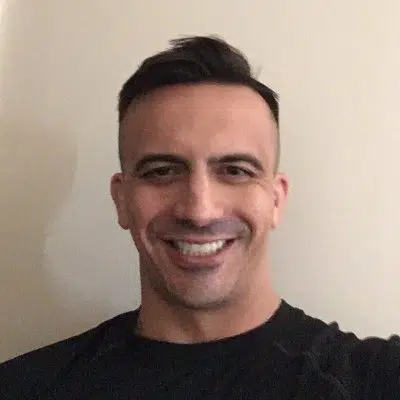 Wes Burns has more than a decade's worth of experience as a writer, researcher, and analyst in the legal online betting industry and is co-founder of OnlineBettingSites.com. Wes approaches his work from the viewpoint of players.