GBGC Gambling Predictions: 2015 Edition
With less than two weeks remaining in 2014, it's time to wrap up business and plan for the next year. Predictions are tricky things in the fast-moving and fluid regulatory environment of online betting. That doesn't stop some of us from trying of course. The Global Betting and Gaming Consultancy (GBGC) is more than happy to offer its take on what 2015 has in store for gamblers.
GBGC has a nice series of blog posts that offer its take on the upcoming year in gambling. I'm going to offer a quick summary for each of the world's major betting regions and then link to individual blog posts for all the juicy details.
Looking Forward in the United States
Nothing big expected in 2015 on the regulatory front. With Sheldon Adelson and Steven Wynn pledging to oppose US online gambling and republicans taking the majority in DC, it would be way too optimistic to hope for any big positive changes on the federal level. We're also unlikely to see any developments for sports betting in New Jersey or online betting in California.
An increasing number of states have already mentioned an interest in selling lottery tickets online. GBGC expects to see more states sell lottery products over the internet.
My take: The anti-gambling coalition led by Sheldon Adelson is finally seeing some pushback from republican conservatives. Adelson has pledged to spend whatever it takes to outlaw online gambling but his sphere of influence is shrinking as some members of the GOP resist his efforts to kill competition via regulation. However, the risks posed by Adelson remain very real through 2015 and 2016.
Gambling Predictions for the UK
The 2015 General Election probably won't change much no matter who takes the majority. Both Labour and the Conservative parties are fairly pro-gambling. The UK public is accustomed to gambling and will be focusing on other issues such as health, cost of living and immigration. Gambling just won't be a major issue in 2015.
Increased taxes should be offset by an improving economy and the big betting shops should continue to see healthy revenue. Gamblers can expect to see business as usual.
Europe at Large
The EU is all over the place and news is mixed. The bad news is VAT taxes are looking increasingly attractive in many countries (following Germany's example). Poland has been cracking down on illegal gambling but GBGC predicts their efforts to kill the industry will fail.
Things look promising in Spain and the Netherlands who both appear to be warming to the idea of regulated internet betting. Russia could very well relax its stance on internet gambling in light of its recent economic troubles related to economic sanctions, falling oil prices and debt.
Asia
Macau now eclipses Las Vegas as the gambling destination of the world but Beijing's anti-corruption policies are scaring high rollers from the tables. More VIPs are turning to Las Vegas (which now offers direct flights to Beijing)) for discretion and a greater variety of entertainment options, but Macau gambling companies will continue to do well. GBGC predicts a modest increase in land-based gaming stocks.
Asian governments are predicted to take a "wait and see" approach. Singapore paved the way for further crackdowns on gambling, but GBGC doesn't anticipate major changes in other countries within the next year.
New Markets and Digital Currency
GBGC is predicting growth in Mexico as it updates its gambling laws while sports betting will see new opportunities in Kenya, Nigeria, Tanzania and Uganda. They also anticipate new opportunities in countries near China that could serve Chinese gamblers.
Digital currency shows some promise but overall presents too many risks and not enough benefits. Governments are cracking down on companies that accept payment via digital currencies and GBGC expects to see gaming companies stick to safer, tried-and-true payment systems.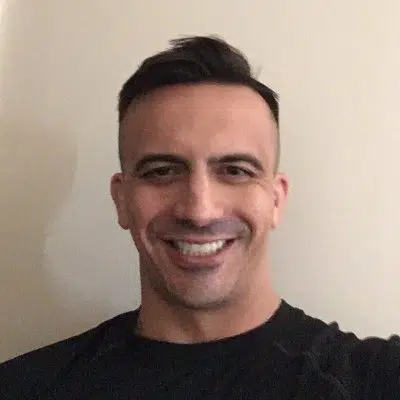 Wes Burns has more than a decade's worth of experience as a writer, researcher, and analyst in the legal online betting industry and is co-founder of OnlineBettingSites.com. Wes approaches his work from the viewpoint of players.