International Gambling News Roundup: 16 February 2017

Welcome to another edition of the OBS international gambling news roundup. It has been almost a month since our last update, so we have plenty of interesting news to catch up on and cover. Once again, some of this news is good and some is bad, but all of it is interesting in one way or another.
Today's topics of discussion:
Vietnam Legalizing Sports Betting and Casino Gambling
Two Companies Planning to Bring Horse Races to London Streets
Dry Weather is Making Life Difficult for Cambodian Rain Gamblers
Artificial Intelligence Kills Four Poker Pros in Heads-up No Limit Holdem
Vietnam Legalizing Sports Betting and Casino Gambling
Recent changes to Vietnamese gambling laws will soon make it legal to bet on select international football matches, horse races and dog races. An additional decree issued last month has also lifted a longstanding prohibition on Vietnamese citizens gambling at local casinos.
The latest decree regarding sports betting will allow locals to place bets on football matches that are recognized by FIFA and authorized by the Ministry of Culture, Sports and Tourism. Starting in March, punters interested in betting on football will be able to visit local betting shops to place wagers and receive payouts. Customers must be 21 or over and the maximum daily bet limit for each customer has been set at one million dong (about $44).
There has been some pushback from pro-gambling types who say the low daily limit is too restrictive and will cause significant amounts of money to continue to flow to offshore betting sites that do not impose such limits. Additionally, the decree does not legalize online sports betting in Vietnam; all wagers must be placed in-person with authorized bookmakers.
Still, the legalization of sports betting in Vietnam is a major step forward for a country that has traditionally been very anti-gambling. Up until very recently, nearly all forms of gambling were outlawed and locals were prohibited from visiting brick-and-mortar casinos built to cater to tourists.
A decree issued last month lifted the casino ban for locals who earn at least 10 million dong (about $440) per month and have no criminal record. Locals will also be required to pay a daily entry fee of one million dong (about $44) or a monthly fee of 25 million dong (about $1099).
Two Companies Planning to Bring Horse Races to London Streets
The Racing Post published an interesting news piece last month explaining that two companies are in competition to bring horse racing to the streets of London. City Racing and GAG 403 are reportedly bidding for rights to hold horse races in the city centre, in a fashion similar to Formula 1 races which set high-paced races in the hearts of major cities around the world amid beautiful backdrops.
RacingPost.com spoke with representatives of the two companies and found that both are interested in creating an international racing series featuring horse races located in city centres around the world – again, similar to F1.
Olly Neil with GAG 403 explained to the Racing Post that he envisions doing "for horseracing what Twenty20 has done for cricket and 3×3 for basketball – reinterpreting the Sport of Kings for a young, urban audience and dialing up on technology, entertainment, excitement and energy."
Dry Weather is Making Life Difficult for Cambodian Rain Gamblers
Cambodia is in the grip of a drought that some have called the worst in half a century, and the shortage of rain has affected more than just farmers and fishermen. In Cambodia, a certain segment of the population has developed a tradition of betting on the rain each day during the rainy season despite laws that prohibit most forms of gambling. This mini-industry has taken a beating in recent years as the drought wears on to grind action to a halt.
A recent report by the Southeast Asia Globe details the plight of these punters. According to the report, Cambodia's underground weather betting industry is taking a beating as punters simply cannot predict when the next rain will come in the midst of the severe drought. The longer the drought persists, the harder it gets for the handful of Cambodians who make an income either staking wagers or placing strategic bets.
Betting on the rain may be treated as an occasional novelty wager here in the West, but punters in Cambodia take it seriously. Each day in Cambodia is divided into three parts ranging from 6 AM to noon, noon to 2 PM and 2 PM to 6AM. Gamblers can then buy and sell pieces of the day just like stocks, with their payouts varying according to the odds as oddsmakers located across the city monitor the weather and constantly update the odds.
Gamblers are growing irritable as the drought drags on, but still they check the odds and look for opportunities to bet on the rain. However, you have to wonder how long it will be before their patience, like the weather, runs dry. One thing we can be sure of is both gamblers and oddsmakers will be watching the sky for signs of a break this May as the dry season ends and this year's wet season rolls into Cambodia.
Artificial Intelligence Kills Four Poker Pros in Heads-up No Limit Holdem
Anyone else remember the good old days when it was practically common knowledge that there was no way computers would ever be able to defeat human opponents at Texas Holdem poker? Then, the computers got better and limit Holdem was solved. We in the poker community told ourselves this was no big deal because no-limit Holdem is a whole different beast and infinitely more complex.
Now, the common knowledge is no-limit Holdem is so much more complex and involves so many more decisions that there is no way the game will ever be solved during our lifetimes. Well, it turns out the game doesn't need to be solved in a mathematical sense for smart bots to make life difficult for even the best no-limit specialists.
Last month, an artificial intelligence called Libratus defeated four skilled poker players in a game of heads-up no-limit Texas Holdem that spanned across 120,000 hands played over a period of three weeks last month. Dong Kim, Jason Les, Jimmy Chou and Daniel McAulay are all professional players with years' worth of experience specifically in no-limit Texas Holdem.
The contest between man and machine was a massacre. Three weeks and 120,000 hands later, the group of pros were down by a collective $1.7 million. This game was played with play money, but the organizers of the competition put up $200,000 to be split among the pros who performed the best against the AI in order to motivate each human to take the contest seriously.
Quartz explains how the bot works here and it is impressive stuff. What makes Libratus different than previous poker AIs is that its creators did not create a massive decision tree or even pre-program the bot with any basic principles of strategy. Instead, they programmed it with the rules of poker and set the bot out to learn the game all on its own. Libratus first played simulations on its own and used money as a measurement of success and failure. After simulating trillions of hands on its own, Libratus had a strategy of its own and was ready to take on the four pros.
Libratus constantly learned and improved as it played against skilled human players, and each night the AI refined its strategy using the previous day's results. Libratus plugged holes in its game, adapted to methods the players were using to exploit the AI and then eventually took the crew for a whole lot of money.
This poker AI is the stuff of nightmares. Imagine playing against an opponent who has absolutely zero emotion, for whom betting $15,000 into a $1,000 bot feels no different than betting $5 into a $200 pot. Imagine this opponent being capable of pure randomness while also remembering every decision you have ever made, who knows exactly how often you bluff, the exact odds that your river bet is a bluff and who can play endlessly without ever growing tired or hungry.
What's even scarier is poker was just the starting point for Libratus. Its creators envision this AI putting put to use in real-world situations such as business decisions, military strategy, foreign relations and even spycraft. On the other hand, the bot could also be used for more noble purposes such as planning medical treatment.
Other Gambling News from 2017: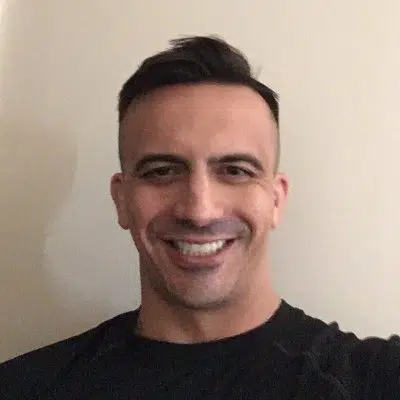 Wes Burns has more than a decade's worth of experience as a writer, researcher, and analyst in the legal online betting industry and is co-founder of OnlineBettingSites.com. Wes approaches his work from the viewpoint of players.