International Gambling News Roundup: 20 December 2016

There's a big world of gambling out there and we never suffer from a lack of news items to report on, so it is time for another roundup of the latest gambling news from around the world. This month, we'll be covering five news stories spanning the globe from Africa to Asia.
Today's topics of discussion:
India awards first license for online poker
Betsson Group buys RaceBets.com
UK's Financial Conduct Authority Cracking Down on Financial Spread Betting
33 Arrested for Illegal Online Gambling Operation in Singapore
India Awards First Licenses for Online Poker
Nagaland State in India passed legislation earlier this year paving the way for the state to issue licenses to online poker sites, backgammon sites, fantasy sports sites and other games of skill offered online. Nagaland has since become the first state in India to legalize online gambling after awarding licenses to four different operators over the past week.
Online poker and backgammon site Khelo365.com received an operating license last Wednesday and now had the go-ahead to offer real money poker games such as Texas Holdem and Omaha Poker. Khelo365.com is now up and running, ready to accept real money deposits and hosting active games. They are even offering a 100% deposit bonus just like poker sites headquartered in other parts of the world.
The games offering at Khelo365 currently consists of no limit Texas Holdem, pot limit Omaha and Indian 13 Card Rummy (aslo known as Paplu).
The Nagaland government has also issued licenses to Club Empire (ClubEmpire.in), Quantumskill Gaming (PokerHigh.com) and WYZ Games (PokaBunga.com). Calvin Ayre reports that Club Empire currently only offers backgammon, but has plans to expand into other games such as eSports, fantasy sports, binary options and possibly others.
What makes this news particularly noteworthy is the newly-licensed poker sites will not be restricted to offering their games only in Nagaland. The operating licenses allow these sites to accept customers from all Indian states that do not restrict games of skill as well as international customers.
Betsson Group Buys RaceBets.com
Swedish gambling operator Betsson made a big purchase earlier this month when it acquired German racing betting site RaceBets.com for €34 million in cash with an additional €6 million due if RaceBets meets further business milestones after the purchase.
Both betting operators have expanded well beyond their respective home countries and now serve a global audience. Betsson has been in business in some form or another for more than 50 years, but they have become increasingly visible in the European online gambling market over the past few years. RaceBets is significantly newer having been founded in 2005, but it too serves an international audience and now takes wagers on more than 250,000 races every year.
The purchase will give Betsson a major boost in the online horse racing betting market as RaceBets is very well established in that arena. Betsson CEO Ulrik Bengtsson said the rationale behind the purchase was to quickly acquire an established, unique horse betting operator as the Betsson Group seeks to expand in the UK and Germany.
UK's Financial Conduct Authority Cracking Down on Financial Spread Betting
Shares in the UK's major spread betting sites fell sharply earlier this month upon news that the Financial Conduct Authority (FCA) will be issuing tough new regulations designed to keep the industry in check.
This news is hardly surprising given the dubious reputation the financial spread betting industry has earned for itself in recent years. The industry took a major publicity hit last year when hundreds of customers suddenly went deeply into the red after the Swiss National Bank dropped its €1.20 ceiling against the euro without warning. Customers holding bets against the Swiss franc took huge hits that left many unable to pay the debts they accumulated in mere minutes.
The FCA conducted a study and found that contracts for difference, the most popular type of financial spread bet, result in losses of £2,200 per year on average for people who use them. Furthermore, the ability to leverage small positions into huge gains or losses have crushed traders at times leaving them unable to pay off their debts.
When a trader's £2 position can turn into a £5,500 loss in just minutes with no further input from the trader, well, the industry is practically screaming to catch the attention of regulators. The UK's FCA was more than happy to answer that call.
The FCA is now proposing strict new regulations for the industry. They want to impose leverage limits, ban new customer bonuses and implementing mandatory warnings for customers. Share prices of some of the UK's biggest spread betting sites fell by 30% after the FCA's announcement.
Kenya May Tighten Regulation of Sports Betting Services
Kenyan MP Washington Jakoyo Midiwo has proposed amendments to the Betting, Lotteries & Gaming Act seeking to impose stricter controls over the nation's sports betting industry. The proposal is currently waiting to be debated in Parliament.
Proposed amendments to the law include:
An outright prohibition of gambling advertisements in Kenyan media
Limits on the number of betting shops in certain locations
Stronger penalties for operators who violate the law
Limit bets placed online to KSh200
Require all gaming revenues to be placed in bank accounts in order to watch for taxation and make it easier fort he government to collect tax revenues.
Prohibit operators from receiving payments or sending payments to players via mobile devices
Require players to open bank accounts to receive payments and register in a national database
The bill also seeks to institute fines of KSh1-4 million and imprisonment of up to three months for violators of the law.
33 Arrested for Illegal Online Gambling Operation in Singapore
We missed this one last month, but it's worth a quick note this month anyways. Late last month, police in Singapore arrested 33 individuals in connection with an underground online lottery and horse racing betting operation. If convicted, the suspects could be facing lengthy prison terms under the 2014 Remote Gambling Act and the Organized Crime Act.
As Channel News Asia noted its news article, violations of the Organized Crime Act can result in fines of up to S$100,000 and jail of up to five years while violations of the Remote Gambling Act can result in fines of up to S$500,000 and jail of up to seven years.
The police operation netted a hefty haul of gambling-related assets including S$1.3 million in cash, a variety of computers and gambling records, bank accounts with S$6.5 million in funds and 36 properties with an estimated value of S$39 million. Police reported that the gambling group had processed more than S$2 million worth of wagers in the last month alone.
Related News Roundups from 2016: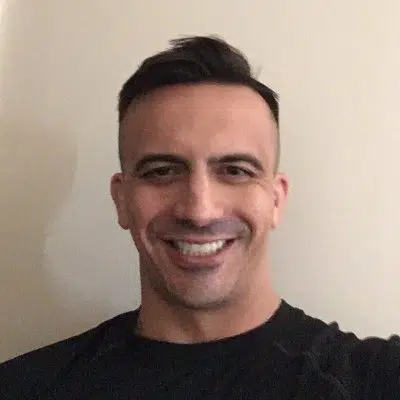 Wes Burns has more than a decade's worth of experience as a writer, researcher, and analyst in the legal online betting industry and is co-founder of OnlineBettingSites.com. Wes approaches his work from the viewpoint of players.