International Gambling News Roundup: 20 January 2017

It is time once again to wrap up another week's worth of online gambling news from around the world. As usual, the stories of the week consist of a mixture of good news for gamblers, bad news and interesting news.
Today's topics of discussion:
888 Leaves Australia and Slovenia
Croatia Gets Its First Licensed Poker Site
US Supreme Court Asks Trump Administration for Opinion on Sports Betting
Western Unions Coughs Up Big Fine for Gambling and Other "Issues"
888 Leaves Australia and Slovenia
Two countries have lost the services of 888 less than a month into the new year. In Australia, 888 Poker sent out notices to customers earlier this year informing them that their accounts would be closed as of 16 January, 2017. Shortly thereafter, 888 made the decision to leave the Slovenian market in reaction to lawmakers there putting the finishing touches on new gaming legislation.
888's Australian exit comes ahead of an amendment to the Interactive Gambling Act that will tighten Australia's gambling laws. One of the key changes the amendment will bring about is clarification regarding what is legal and what is not. Currently, online poker exists in a sort of legal grey area in Australia – neither legal nor explicitly illegal.
888 Poker has been able to operate in Australia relatively unhindered up until recently, but the new law will specifically criminalize the act of providing online poker and casino games to Australians.
Not only will the law impose severe penalties on violators, but it also includes a provision by which the government can notify foreign regulators of companies that refuse to comply. With 888 Poker active in many markets around the world, continuing to operate contrary to Australian law would put 888's other licenses at risk.
For example, 888 holds online casino and poker licenses in New Jersey and refusing to exit Australia could put those licenses at risk. The New Jersey Division of Gaming Enforcement (NJDGE) has already explained that one of the factors it considers when determining the suitability of licensees is how they conduct themselves in "black" markets where online gambling is clearly illegal. Furthermore, Australian authorities would be more than happy to give the NJDGE a heads-up if any of its licensees are doing business in Australia after the amendment goes into effect.
Australians are slowly seeing their options for online poker dry up with 888 Poker leaving and most other major gambling sites no longer offering poker in Australia. William Hill left the market long ago and now hold licenses for sports betting only. It also looks increasingly likely that PokerStars and PartyPoker will be following suit.
If these trends hold true, Australian poker players may soon find themselves in a position similar to their American counterparts with few online poker options. This will leave the market wide open for the taking by certain gambling brands that aren't as motivated to adhere to the law.
888 left Slovenia under similar circumstances as legislation prepared by lawmakers was presented to the European Commission early last year. The latest word is those regulations could go into effect at some point in the first half of 2017.
Although the loss of 888 is disappointing, the situation in Slovenia isn't as dire as it is in Australia. Slovenian law will most likely allow online gambling sites to apply for licenses to serve the market legally. 888's decision to exit Slovenia is most likely indicative of their intent to apply for a license once the new regulations take effect.
Croatia Gets Its First Licensed Poker Site
A local firm called SuperSport that operates betting shops in Croatia has received the country's first online poker license since legislation that took effect way back in 2010 legalized most forms of online gambling. The extended delay between that law taking effect and today's news can be attributed to the way in which Croatian gambling laws regulate the industry.
Firstly, Croatian law stipulates that only operators with physical casinos may apply for licenses to run online casinos and poker sites. Furthermore, as SuperSport explained to Poker News in an interview, there were a number of "bureaucratic and technical issues" to be solved. SuperSport opted to let the state lottery enter the online arena first to clear a path forward. After that, SuperSport had to develop its own poker software from the ground up.
CalvinAyre.com reported last week that the poker site is still in beta-mode and is available in a full download format only for now. However, they do have mobile and Mac versions in progress. SuperSport Poker will also be able to accept customers from other parts of the world, although currently the site only accepts Croatian kuna deposits at the moment.
US Supreme Court Asks Trump Administration for Opinion on Sports Betting
On Tuesday, the United States Supreme Court invited the Solicitor General to file a brief "expressing the views of the United States" regarding New Jersey's challenge of a federal law that prohibits sports betting. As a result, we will soon get a preview of the Trump Administration's view on legalized sports betting as the new Solicitor General will be chosen by the incoming administration.
The Supreme Court was scheduled to issue a ruling on whether or not it will hear New Jersey's challenge of the Professional and Amateur Sports Protection Act of 1992 (PASPA). To make a long story short, PASPA prohibits all but a handful of states from legalizing or authorizing sports betting. New Jersey is challenging the constitutionality of the prohibition, but has been met with defeat at lower courts.
New Jersey has now taken the case all the way to the Supreme Court. However, before the Supreme Court hears a case, it must first decide if it will even hear it in the first place. That's what was supposed to happen on Tuesday, but instead the Supreme Court has put off the decision for another day. In the meantime, we'll get a glimpse into the views of the administration regarding sports betting and possibly gambling in general.
Western Unions Coughs Up Big Fine for Gambling and Other "Issues"
International money transfer service Western Union reached an agreement with the US Department of Justice on Thursday to pay a whopping $586 million fine and admit to a plethora of criminal violations. Some of these violations derive from payments the company facilitated between US-based gamblers and offshore betting sites.
In a statement published on the DOJ website, the DOJ explains that Western Union turned a blind eye to obvious violations of anti-money laundering laws and allowed criminals to transfer hundreds of millions of dollars around the world. The statement details how Western Union employees looked the other way as transfer agents assisted human traffickers, scammers and other criminals to launder money and structure transactions to avoid reporting requirements of the Bank Secrecy Act.
US-based gamblers who used offshore betting sites in the past may remember Western Union being offered as a means to fund their accounts and receive payouts. Although merely playing at an offshore sportsbook is not illegal, Western Union violated numerous laws in processing financial transactions for these firms.
One portion of the statement reads "Western Union has been on notice since at least December 1997, that individuals use its money transfer system to send illegal gambling transactions from Florida to offshore sportsbooks. Western Union knew that gambling transactions presented a heightened risk of money laundering and that through at least 2012, certain procedures it implemented were not effective at limiting transactions with characteristics indicative of illegal gaming from the United States to other countries."
In addition to the hefty fine, Western Union has agreed to "enhanced compliance obligations" to avoid repeating its mistakes going forward. The $586 million fine is the largest such fine ever imposed on a money services business, so it would be safe to bet that US-based gamblers who choose to do business with offshore betting sites won't be seeing "cash transfer" listed as a deposit option nearly as often going forward.
Other Gambling News from 2017: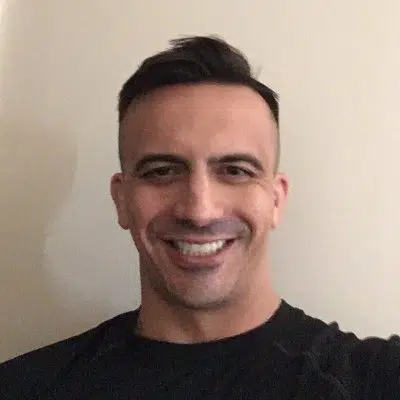 Wes Burns has more than a decade's worth of experience as a writer, researcher, and analyst in the legal online betting industry and is co-founder of OnlineBettingSites.com. Wes approaches his work from the viewpoint of players.