International Gambling News Roundup: 22 June 2017

May and June provided us with plenty of news fodder with interesting stories from all around the world. Our biggest news item of the day comes courtesy of a report by Reuters that alleges a network of e-commerce websites is actually a front for processing illegal gambling transactions. This little bit of news has the potential to disrupt a lot of payments for online gamblers in the USA.
In other scandalous news, there's a new report that CS:GO case opening sites have been scamming their customers in the worst ways possible by outright rigging the outcomes to give the house an even greater advantage. The last thing the CS:GO skins gambling community needs right now is yet another scandal. Unfortunately, it looks like that's exactly what they're about to get.
Our non-scandalous news items of the day come from Russia and Italy. Both countries are showing great promise with ever improving revenue numbers and projections. Russia and Italy are two markets to watch moving forward.
Here's our plan of attack for today:
Reuters Busts Illegal Gambling Payments Money Laundering Network
Insider Alleges CS:GO Case Opening Sites Are Scamming Customers
Report: Russian Sports Betting Market to Double by 2022
Italian Gambling Market Grows by 19%
Letou Scores Swansea City Sponsorship Agreement
Reuters Busts Illegal Gambling Payments Money Laundering Network
Reuters reporter Alasdair Pal published an investigative report this morning that has shined what must surely be an unwelcome light on a ring of fake e-commerce websites used to mask the true nature of illegal online gambling payments.
According to the report, a network of seven websites operating out of Europe is set up to look like standard e-commerce websites pedaling nondescript household goods such as fabric, DVD cases, etc. There's just one problem. None of the stores identified in the report actually holds or delivers products.
Instead, Reuters alleges these purported e-commerce stores are nothing more than a façade designed to hide the fact that they are processing payments for gambling websites that serve customers in restricted markets where online betting is illegal.
Reuters reporters managed to place orders for goods at several of these websites but their orders went unfulfilled. In one case, a reporter placed an order to buy a yard of cloth from MyFabricFactory.com. The order was never fulfilled, and eventually an e-mail was sent to the reporter claiming the fabric was out of stuck. The original payment was refunded without incident.
The deal is this: credit card companies use a numbering system to identify all transactions by category. These are called merchant category codes (MCCs) and they describe what type of payment is being made. Auto paint shops are assigned an MCC of 7535 while commercial footwear has an MCC of 5139. The MCC for online gambling is 7995.
In many countries where online gambling is prohibited, the government has enacted laws that require all financial firms to block transactions coded for online gambling. This is where fake storefronts and other schemes prove so useful. They allow gambling companies to sidestep the law and process transactions designed for gambling but coded as something else… like the sales of generic household goods.
These sham e-commerce sites have no intention to sell anything. They don't even attempt to attract actual customers. Their purpose is simply to look legitimate upon cursory inspection so they can enter agreements with the world's major credit card companies to accept payments from customers using credit and debit cards.
When gamblers in restricted markets make deposits to unauthorized gambling sites, the gambling sites pass those transactions on to the fake e-commerce stores who then process those transactions under a different merchant category code.
When Reuters called the customer support number published on the website, they report that a woman answered the phone and claimed she was employed by Agora Online Services. The woman on the phone openly stated that her company specializes in processing online gambling transactions. In fact, she said her company works with "hundreds" of gambling and poker sites.
Customer service reps at other similar e-commerce websites explained that the majority of their transactions are processed on behalf of Americans. Reuters did a little digging of their own and found that Agora services appears to be based in Iceland and is linked to other companies in from the UK to Germany.
This information matches up with an old thread published on the 2+2 poker forums in which a user with 11 posts asked a question about a suspicious credit card charge on their card from a company called "Agora Online Services." Another forum member also noted that the phone number appeared to originate from Iceland.
If all this information is correct, it sounds like Agora Services has been involved in gambling payments for going on six years now. Whether or not all those payments were illegal or even if that company realizes it is being used to process illicit transactions remains to be seen, but it is an interesting find nonetheless.
The Reuters report only named one of these websites by name. At the time of this post being published, MyFabricFactory.com is still live although Reuters says the site has since stopped taking orders.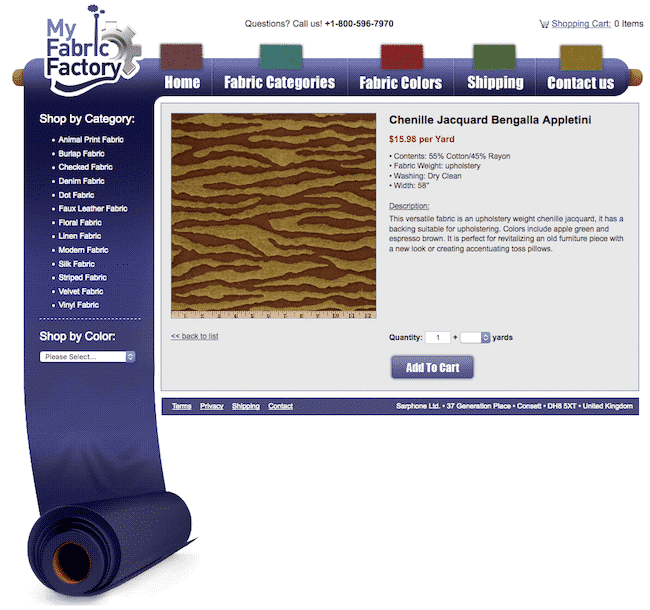 Out of curiosity's sake, I decided to do a little digging myself. The address listed at the bottom of MyFabricFactory.com is 37 Generation Place, Consett DH8 5XT, United Kingdom. A Google maps street image view pulls up a row of housing that certainly doesn't inspire much confidence regarding this store's capabilities: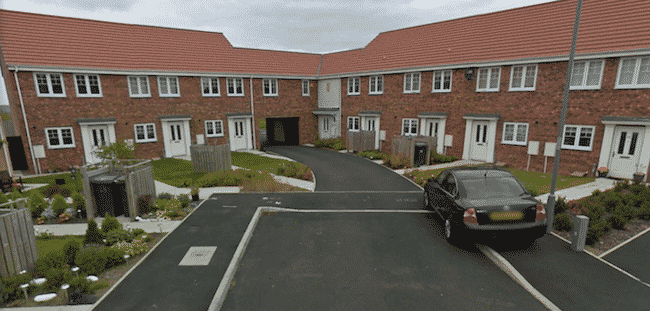 A little more Google sleuthing dug up another e-commerce website, my-fashion-source.com, that appears to be connected. Contact information on that website points to the same street address and also references the same parent company, Sarphone Ltd.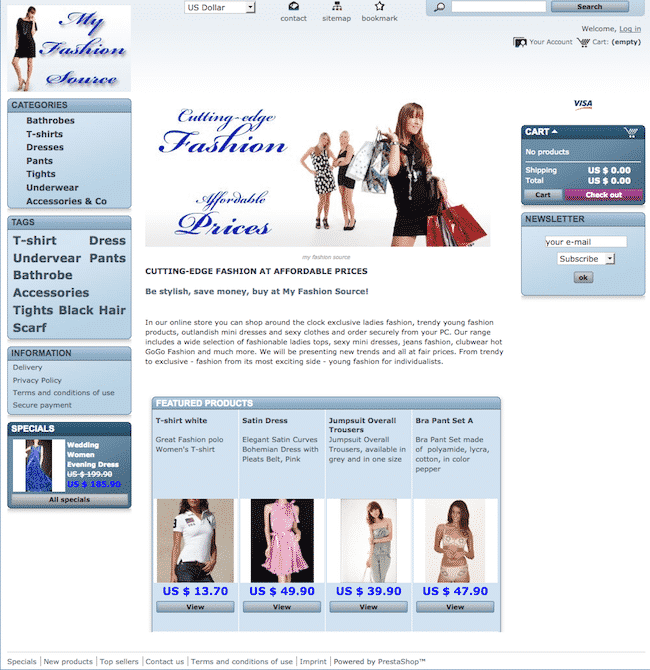 It all looks like a complicated arrangement of e-commerce stores and payment processors, but Reuters did excellent work at uncovering it all. Whoever runs these companies should probably be feeling fairly nervous right now if they have indeed been helping gambling sites evade financial laws in the United States.
Individuals have been charged with various money laundering offenses related to online gambling in the past. The indictments of 11 individuals connected to PokerStars, Full Tilt and Absolute Poker in 2011 include some alleged offenses that are strikingly similar to what Reuters is alleging is going on today with these e-commerce websites.
One part of the infamous April 2011 online poker "Black Friday" indictment reads:
"…arranged for the money received from U.S. gamblers to be disguised as payments to hundreds of non-existent online merchants purporting to sell merchandise such as jewelry and golf balls. Of the billions of dollars in payment transactions that the Poker Companies tricked U.S. banks into processing, approximately one-third or more of the funds went directly to the Poker Companies as revenue…"
Sounds familiar, no?
Insider Alleges CS:GO Case Opening Sites Are Scamming Customers
Ever since Valve introduced collectible in-game items called skins in an April 2013 update for Counter-Strike: Global Offensive, nothing but trouble has followed. The update allowed rare skins to be acquired through player-to-player trading, via in-game rewards or by paying $2.49 for a key to unlock a case.
Eventually, a secondary economy developed around skins. Players began buying and selling skins for large sums of money and it wasn't long before the first skins gambling websites began popping up. Well-known CS:GO players got in on the action and began streaming their gambling sessions on Twitch.tv.
What these Twitch.tv streamers failed to disclose was that they were either being sponsored by or just outright owned the same gambling sites they were using while streaming those gambling sessions. It was later revealed that some these Twitch streamers were actually working in cahoots with the site owners to rig the outcomes of their gambling sessions in order to catch large wins while streaming and therefore encourage their viewers to gamble at those websites.
We covered that story about a year ago here on the OBS blog, but we were hardly the first or only ones to report on the scandal. Word got around, lawyers got involved and the skins gambling industry took a big hit.
While that all went down, simple case opening websites operated quietly in the background and then gained prominence as CS:GO betting sites fell off. These case opening sites basically reproduced the experience of opening a case within CS:GO except at a reduced cost for players.
Now, there's a new scandal involving CS:GO case opening sites. eSports journalist Richard Lewis recently published an exposé describing how an anonymous coder commissioned for these case-opening sites came forward with damming information.
According to the Richard Lewis report, the whistleblower says he has worked for many of the biggest case-opening sites and claims the operators of these case-opening sites have complete control over the outcome of every case opening. What's more, many site owners can adjust win-rates at will when they know prominent streamers are streaming on Twitch in order to make it look like they are winning more than they really would be otherwise.
It gets even worse.
The anonymous coder says many of these case opening sites are also able to completely crush regular users by activating what they call "rape mode." When activated, rape mode makes it literally impossible for customers to win anything but the cheapest skins when paying to open cases.
Meanwhile, the site owners can manually adjust the "recently won" feed to make it look like other people are winning when in reality nobody is winning at all. Basically, these allegations boil down to straight-up fraud if proven true.
Report: Russian Sports Betting Market to Double by 2022
The regulated sports betting market in Russia could double over the next five years, according to a report published by Russian gambling website Bookmakers Ratings. The aggressive growth projections are based on recently-relaxed gaming laws, new operators acquiring licenses and major sporting events such as the 2018 FIFA World Cup that are scheduled to be held in Russia.
The report estimates the current betting industry in Russia to be log north of RUB 677 billion ($11.3 billion) in bets and sees that growing to RUB 1.4 trillion ($23.4 billion).
These numbers are staggering given that Russian President Vladimir Putin cracked down on all forms of gambling across the country beginning in 2006. A bill enacted in 2009 put a near-complete end to all gambling in Russia. Further crackdowns in 2012, 2013 and 2014 made it difficult even for foreign betting sites to serve the Russian market.
Putin's motivations for the crackdown were unknown at the time, but there was some speculation that the move could have been an effort to clear the way for a regulated Russian betting market. That theory gained some credibility when Russian lawmakers suddenly reversed course and issued the first online sports betting license to a Russian firm in 2016.
GVC Holdings, parent company of Bwin, became the first international betting company to receive an online betting license in Russia earlier this month. GVC is now partnered with Russian gambling company Digital Betting to launch Bwin.ru some time this year. Calvin Ayre reports that more operators are likely to follow suit.
Italian Gambling Market Grows by 19%
iGaming Business reports that the Italian gambling market has grown by nearly 20% year-on-year. The overall market grew from €103 million as of May 2016 to €123 million, with online casino and sports betting accounting for the bulk of that growth.
According to the report, online casino gambling accounted for more than half of May's total gaming revenue with total revenues rising from €35 million to €46 million over the past year. Online and retail sports betting grew from €55 million to €62 million year-on-year.
The report also shows that online sports betting still slightly lags behind retail sports betting with gross gaming revenue reaching €29 million for online-only and €33 million for retail betting.
Letou Scores Swansea City Sponsorship Agreement
Swansea City announced on its website this week that it has reached an agreement with Asian online betting operator Letou.com (or Letou.co.uk in the UK). The exact details of the agreement were not released, but it appears to be at least a one-year deal with the Letou logo adorning Swansea shirts throughout the 2017/2018 EPL season.
In addition to displaying its logo on Swansea City shirts, Letou has committed to contributing to good causes in the local community. Shelter Cymru charity and Disability Sport Wales were named as two charities in particular that will be benefiting from the Letou / Swansea partnership.
Letou Chief Executive is from Glasgow and has family in the Swansea area. He said he jumped at the opportunity to work with Swansea City and relishes the ability to give back to an area he holds dear. To begin with, Letou will be donating their corporate hospitality box to Shelter Cymru and allocating their season tickets allotment to Disability Sport Wales.
If you haven't heard of Letou, that would be understandable. Letou was established in 2004, but the Asian gambling company has until now focused its efforts on the Asian market. They have since launched Letou.co.uk in an effort to court the European market. In return, Swansea City will receive additional exposure in Asia in partnership with Letou.
Other Gambling News from 2017: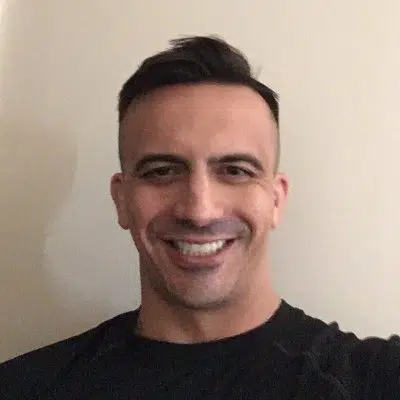 Wes Burns has more than a decade's worth of experience as a writer, researcher, and analyst in the legal online betting industry and is co-founder of OnlineBettingSites.com. Wes approaches his work from the viewpoint of players.