International Gambling News Roundup: 30 November 2016

It has been a good little while since our last gambling news roundup, but I return today with an even bigger and better collection of news tidbits than usual. Today, we have news from Cyprus, the United States, Malaysia, Colombia and the UK. As usual, the news of the month contains a fairly equal mix of good and bad news for gamblers.
Today's topics of discussion:
Cyprus to Block Additional 2,500 Unlicensed Betting Sites
Great Read from ESPN Regarding the Future of Sports Betting in the USA
Bad News, Malaysia: No Plans to Legalize Online Gambling
Progress in Colombia for Online Betting
UK Regulator Looking into Unfair Practices by Betting Sites
Cyprus to Block Additional 2,500 Unlicensed Betting Sites
Cyprus recently held a one-month period during which international betting sites were able to apply for temporary licenses to serve the market as lawmakers implement updated gambling legislation. Authorities also made it clear that any betting site that failed to acquire a license during that window would be subject to internet blocking in the future.
Eight operators received licenses during that one-month period and now the National Betting Authority has announced its intention to add 2,500 operators to the existing blacklist. Local internet service providers are responsible for ensuring citizens are unable to access gambling websites found on the blacklist.
Cyprus Mail reports that the blacklist is focused particularly on websites that offer online casino games, which are banned by gambling legislation. Existing laws permit licensed operators to offer real money sports betting, but any operator (licensed or otherwise) is subject to internet blocking if it permits Cypriots to play casino games such as slots, roulette and so on.
Great Read from ESPN Regarding the Future of Sports Betting in the United States
Sports betting is slowly becoming a hot-button issue in the United States as an increasing number of politicians and gambling stakeholders throw their support behind legalization. Currently, sports betting is prohibited in all but four states. Oregon, Delaware and Montana allow very limited forms of parlay sports wagers, but only Nevada has true sports betting as we know it.
Ever since Adam Silver penned a New York Times Op-Ed in support of regulated sports betting, the movement has picked up steam and legitimacy. His departure from the major sports leagues (whose official opinions have long been against sports betting) marked a turning point. Likewise, New Jersey governor Chris Christie has been fighting his own battle over in the New Jersey for the right to legalize sports betting.
There is much more to the issue, but that's why today I'd like to point you to a great series of articles posted over at ESPN. The three-part series is by far the single most comprehensive guide to the sports betting effort in the United States. The series explains the current push for sports betting, describes possible paths to legalization and discusses what a regulated sports betting market would look like in the US. The series is an awesome read for anyone curious about the future of sports betting in the USA.
Bad News Malaysia: No Plans to Legalize Online Gambling
Malaysia permits certain forms of real-world gambling and has a high rate of internet penetration, but the police have no plans to legalize online gambling. Channel NewsAsia reported last month that the Inspector-General of Police has no interest in asking the government to chance its stance on online gambling.
According to the Inspector-General, Malaysia has "enough means for the people to gamble; we have Magnum, Toto and so on." He also commented on nearby Singapore's decision to allow online gambling and explained that it is just fine if Malaysians visit Singapore, but Malaysians will not be gambling online in Malaysia any time soon.
The Inspector-General also made an interesting point regarding the legality of online betting in Malaysia. The laws regarding the placing of bets online are unclear, but his comment makes it clear that the police do consider it to be a violation of the law for locals to place bets with foreign-owned betting websites:
"You can go to Singapore to gamble (online), we will not interfere but it is definitely an offence anywhere in Malaysia, even if using the facility from Singapore."
To date, I am unable to find reports of individual citizens facing legal trouble for placing bets online with foreign bookmakers, but his comments are worth keeping in mind.
Progress in Colombia for Online Betting
The Spanish-speaking world remains largely untapped by online gambling companies, but international operators have expressed increased interest in the market in recent years. A post published on CalvinAyre.com last month offers an optimistic outlook for at least one major Spanish-speaking country: Colombia.
Apuestamil CEO Victor Espinosa explains in the post that the Colombian Government recently approved a piece of eGaming legislation that has at least partially opened the doors for international operators to serve the Colombian market legally. The Act formally legalizes most forms of online betting and creates a process by which gambling operators may be licensed in Colombia.
Operators will be happy to know that low taxes and fees should make it financially viable to acquire licenses and serve the market legally. However, the big challenge remains banking. Victor Espinosa notes that only 2 in 10 Colombians own credit card while most people still prefer to pay for services with cash.
Furthermore, the Colombian banking industry is not friendly towards gambling. Setting up viable payment options is predicted to be a major challenge for operators moving forward, even for those who are properly licensed. The hurdles are there, but progress is progress. The online gambling industry, if nothing else, has always proven highly adept at devising creative payments methods to fund their operations in difficult markets.
UK Regulator Looking into Unfair Practices by Betting Sites
The Competition and Markets Authority (CMA) announced last month that it has opened an investigation into certain practices of licensed online betting sites. The notice explains that the CMA is specifically looking into misleading promotions and terms and conditions that make it difficult for customers to withdraw their funds.
If you have any experience with online gambling, you may recall the first time you ran across a big welcome bonus offer and the subsequent disappointment when you realized that the bonus money (and often times your original deposit) could not be withdrawn until you have placed some exorbitant number of wagers in order to "clear" the bonus. This little condition has tripped up countless players and led to untold numbers of complaints over the years.
Online betting sites understandably need to protect themselves from players who would otherwise be able to sign up for accounts, claim large deposit bonuses and then immediately withdraw without ever placing a bet. However, it is also true that the vast majority of betting sites bury any notice of wagering requirements in some terms and conditions page that hardly anyone ever reads. This disconnect between operators and customers has resulted in many annoyed players over the years.
The important thing to note is that the CMA has not made any ruling as to whether or not UK betting websites have actually breached consumer protection law. This is just an investigation for the CMA to determine if any violations have occurred and to determine if any action needs to be taken.
Senior Director for Consumer Enforcement Nisha Arora explains the CMA's concerns clearly:
"Gambling inevitably involves taking a risk, but it shouldn't be a con. We're worried players are losing out because gambling sites are making it too difficult for them to understand the terms on which they're playing, and may not be giving them a fair deal. We are now investigating to see whether firms are breaking the law.

Around 5.5 million Britons gamble online and they must be treated fairly. We've heard worrying complaints suggesting people may be lured into signing up for promotions with little chance of winning because of unfair and complex conditions. We're now working closely with the Gambling Commission to examine this more closely."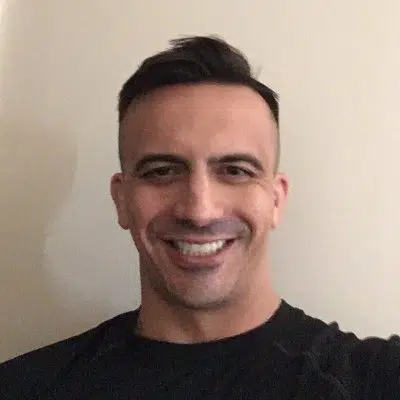 Wes Burns has more than a decade's worth of experience as a writer, researcher, and analyst in the legal online betting industry and is co-founder of OnlineBettingSites.com. Wes approaches his work from the viewpoint of players.