International Gambling News Roundup: 31 December 2016

It hasn't been all that long since our last gambling news roundup, but we might as well squeeze in one last 2016 edition before we roll over into the new year. Plus, there's always something new happening somewhere in the world.
Here's what's on the menu today:
President Duterte Orders All Online Gambling Firms Closed in the Philippines
eSports Betting Saw Big Gains in 2016
Norway Likely to Maintain State Monopoly Over Gambling
Casino Legislation Takes Effect in Japan
President Duterte Orders All Online Gambling Firms Closed in the Philippines
Philippine president Rodrigo Duterte has once again reversed course in his approach to online gambling. Just a few days before Christmas, Duterte announced that he has ordered the closure of all online betting sites in the Philippines on the basis that the government remains unable to collect taxes from local gambling sites.
The president made the announcement while signing off on the 2017 budget. As in previous statements on the issue, the president noted his displeasure at the government's inability to tax gambling websites and pointed specifically at sites that are taking wagers from people in other countries. He also said that the government is unable to effectively regulate online gambling in the Philippines.
This past July, president Duterte suspended the licenses of hundreds of gambling operators in a bid to crack down on gambling across the country. The president appeared to soften his stance just a month later when he said he would restore online gambling "provided taxes are paid correctly and they are situated or placed in districts where gambling is allowed, which means to say, not within the church distance or schools."
Apparently, the president is not impressed with the industry's efforts to acquiesce to his demands. President Duterte is not the most predictable man in the world, so we'll be keeping an eye on this story moving forward.
eSports Betting Saw Big Gains in 2016
It's no great secret that eSports and eSports betting have experienced explosive growth of late, but online bookmaker Pinnacle released some truly impressive figures last week. They say that over the last year, the number of eSports bets placed at Pinnacle is up by 107% and the number of live, in-play bets grew by 403% compared to the previous year.
It's true that Pinnacle did increase its eSports offerings and devote more resources to covering the industry, but remember there were real people signing up and placing all those bets. The demand is there and it is growing. Pinnacle was able to tap into that demand in 2016 and it shows the eSports market is in little danger of going stale any time soon.
eSports Betting Report has a nice write-up on Pinnacle's numbers and the state of the industry here.
Norway Likely to Maintain State Monopoly Over Gambling
Norway is due to update its gambling laws and speculation over the past two years has revolved around whether or not lawmakers will open the online gambling market to competition from private local and foreign operators. Sadly, it appears that Norway is leaning towards enforcing the state monopoly over online betting.
A report explains that the Norwegian Minister of Culture presented a white paper earlier this month discussing the government's study into the pros and cons of opening the market to private competition.
Ultimately, the government came to the conclusion that the status quo is working just fine in Norway and that nothing needs to change regarding the current monopoly afforded to Norsk Tipping and Norsk Rikstoto. According to the white paper, the government feels that continuing on with the monopoly is the best course of action to keep gambling under control and prevent excessive gambling among the population.
The status quo in Norway today is to restrict all online gambling services to the two afore-mentioned monopoly providers. All other operators are prohibited by law from providing their services to Norwegians, but a decent number of foreign sites ignore the law and accept Norwegians anyways.
Individual Norwegians are discouraged from visiting foreign betting sites, but the law does not target individuals who choose to do so. Instead, the government attempts to make it difficult for people to visit unauthorized betting sites by disrupting payments to and from those sites.
Casino Legislation Takes Effect in Japan
Lawmakers in Japan have approved a major piece of legislation that will finally open the country to legal brick-and-mortar casinos. Up until recently, Japanese law prohibited all Western-style casino games and casinos. The law approved by parliament earlier this month has rescinded that ban and will allow developers to construct large casino resorts complete with hotels, shopping options, conference space and, of course, casino games.
To emphasize the magnitude of this change, we point to Daiwa Research Institute's recent estimate that just three large resort casinos in Japan would be capable of generating nearly $10 billion in net profit every year. That would be the equivalent of 0.2% of Japan's GDP.
Major US casino operators such as MGM, Caesars and Wynn have already expressed interest in developing the Japanese gambling market. However, GGR Asia notes that more work needs to be done before we see the real-world impact of this new law. The construction of any casinos will have to wait until secondary legislation is passed and then individual developers go through a lengthy approval process before breaking ground.
Related News Roundups from 2016: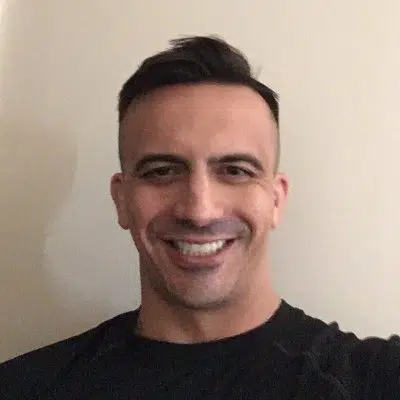 Wes Burns has more than a decade's worth of experience as a writer, researcher, and analyst in the legal online betting industry and is co-founder of OnlineBettingSites.com. Wes approaches his work from the viewpoint of players.