International Gambling News Roundup: 6 July 2017

Welcome back to our regularly-scheduled roundup of online gambling news from around the world. It has been less than two weeks since our latest betting news roundup, but we have an extra-large collection today consisting of stories ranging from regulatory updates to who's taking odds on the next James Bond.
Today's topics of discussion include:
Online Horse Racing and Bingo Markets to be Privatized in Denmark
Interesting: How Floyd Mayweather Can Manipulate the Betting Lines to Cash in on McGregor Fight
UK Gambling Commission Levies £150,000 Fine on Lottoland
Betgenius Partners with Unikrn to Build Live eSports Betting Platform
Online Bookmakers Taking Bets on the Next James Bond
FA Will Sever All Ties with Betting Companies
Sportpesa to End Sponsorship of Kenyan Premier League Over Gambling Tax
Online Horse Racing and Bingo Markets to be Privatized in Denmark
The European Commission has granted its tacit approval of Denmark's plans to privative online horse racing betting and online bingo. A draft law submitted by Danish lawmakers to the European Commission underwent a three-month review and that time has now expired with the EC opting not to file an objection.
Government-run operator Danske Spil has held a monopoly over horse racing betting, online bingo and lottery products since 2012. That monopoly will now be broken as lawmakers move forward with plans to issue licenses to private operators from across the European region wishing to expand into online horse racing betting and bingo.
Danish gaming laws passed in 2012 opened online poker, casino games and sports betting to international competition from private operators, but left horse racing and bingo under control of Danske Spil. When the new laws take effect on 1 January, 2018, licensed private operators will be able to expand into those additional verticals.
Lawmakers have justified the new laws by arguing that the current setup does not serve gamblers or the industry. They estimate that the unregulated online bingo market to be twice as large as the current regulated market controlled by Danske Spil. The goal with online bingo is to bring players back to regulated operators where the activity will be better regulated and more transparent.
Additionally, lawmakers argued that the horse racing industry would be better served as a whole under a competitive licensing system. Under the control of Danske Spil, horse racing attendance and betting turnover has decreased year after year. The new law will also implement an 8% tax on horse racing betting turnover which will be set aside for the sport of horse racing in Denmark.
This news is especially fortuitous for Danish-licensed betting site Betsson.com. Betsson has been licensed in Denmark since 2012 and purchased Racebets.com at the end of 2016. While Betsson bingo certainly stands to benefit from the change in law, this news is even better for their horse racing operations under the Racebets.com brand name.
After the new laws take effect, the Danish horse racing market will be wide open for the taking after years of government monopoly rule. Racebets.com will be perfectly positioned to swoop in with a strong brand name and the backing of the Betsson people who are already familiar with the Danish gambling market.
A statement from Betsson spokeswoman Pia Rosin given to iGaming Business indicate the company is ready to pounce on the opportunity. She did not go into details regarding their plans for the market other than to say that the changes open up "business opportunities for us as we are allowed to offer bingo and horse racing as of January 1st, 2018."
She also told iGaming Business about the recent acquisition of Racebets.com and their plans to integrate the horse racing platform into the Betsson platform in order to offer a full suite of horse racing options across other brands in the Betsson Group.
Interesting: How Floyd Mayweather Can Manipulate the Betting Lines to Cash in on McGregor Fight
The upcoming boxing match between Floyd Mayweather and Conor McGregor has already sparked countless news articles, betting previews and fight analyses, but one article published by Forbes last week has an interesting take on the whole situation. I can't say I completely agree with the premise of the article, but it's definitely an interesting and quick read.
The gist of the article is that Floyd Mayweather can cash in big on himself by hyping up the skills of Conor McGregor in order to shift the lines and then bet on his own victory. The logic goes that if Floyd makes it look like he sees Conor as a genuine threat, and Conor sticks to his usual self-promotion game plan we've all grown accustomed to by now, it'll help keep the odds shorter on Mayweather so he can bet on himself and cash out big when he wins the fight.
The only issue here is Floyd Mayweather would have to bet an insane amount of money to generate a return that would be even a fraction of the estimated $100 million Floyd stands to make just for showing up.
Betting sites are offering odds of 1/6 on Mayweather winning as of 5 July. At those odds, Mayweather would have to bet $6,000,000 to profit $1,000,000. Even if he did find a bookmaker willing to accept Floyd Mayweather betting $6 million on himself, the potential return would be just 1% of his expected earnings just for fighting.
Just for fun, we can take it one step further and imagine Floyd somehow finding a way to bet his entire share of the purse assuming he earns $100 million for showing up. That bet would only return about $16 million at odds of 1/6. Mayweather may indeed be able to shift the line a little lower if he continues to build up McGregor's boxing skills, but there is still a lot of ground to cover before it would make any logical sense to risk a $100 million payday.
There's little to gain in risking such an absurd amount of money from Floyd's point of view. Sure, his chances of losing this fight are almost nil, but even the tiniest freak outcomes such as an accident in the ring, Conor landing that one-in-a-million punch or even the bookmaker suddenly disappearing with the money would be devastating. Not only would Floyd lose his entire 9-figure purse, but he would also come up short in reaching the vaunted 50-0 flawless record.
And again, that is all assuming Floyd could even find someone willing to book that kind of action.
In any case, Floyd Mayweather does have every motivation to portray Conor McGregor as a worthy opponent with a chance. However, those reasons probably have nothing to do with betting on himself. It simply sells more tickets if this becomes hyped as the fight of the century between two of the most skilled fighters in the world.
Can professional boxers even bet on themselves?
Yes, professional boxers can and have bet on themselves to win boxing matches. Bernard Hopkins famously bet $100,000 on himself to get the upset victory over Felix Trinidad in their 2001 fight. There do not seem to be any ironclad rules, but what I've been able to gather is there should be no issue if a boxer bets on himself to win only in the United States. A boxer would, however, find himself in a heap of trouble if he bet on himself to lose or if he bet on a specific outcome such as the method or round of victory.
UK Gambling Commission Levies £150,000 Fine on Lottoland
Gibraltar-based lottery betting site Lottoland landed itself in hot water with the UK Gambling Commission and has been fined £150,000 for misleading advertising. In a notice published on the UKGC website, Lottoland was found to have been using misleading terminology in advertisements that made it seem as though players were actually participating in the lottery rather than merely betting on lottery results.
Lottoland's violation really isn't all that damning once you read into the details. Lottoland works almost exactly like a regular lottery with payouts that are identical to the actual lottery. However, Lottoland does not purchase tickets on your behalf. The bets you place on upcoming lotteries are technically fixed-odds bets that are mirrored to pay the same as if you had purchased a winning ticket directly from the lottery.
Lottoland can afford to cover major payouts by maintaining special contracts with large, third-party insurers. If you hit the big one at Lottoland, you will still be paid the same amount as the winning ticket holder.
It may seem like a minor squabble, but the UKGC takes its lotteries seriously. In the notice published on the UKGC website, the regulator notes that the difference between the two is that a portion of all proceeds taken by authorized lotteries in the UK are required to be set aside for good causes. Lottery betting sites do not operate under that same principle and the UKGC says that it is "important that consumers are made away of the type of gambling they are participating in."
The UKGG says the £150,000 fine will be donated to socially responsible causes.
Betgenius Partners with Unikrn to Build Live eSports Betting Platform
eSports betting website Unikrn is about to receive a major upgrade in its live betting platform courtesy of technology provided by Betgenius. A press release explains that Unikrn and Betgenius reached an agreement last month that will see Betgenius provide Unikrn customers with a "captivating in-play betting product" with automated betting markets for thousands of in-play events for the most popular eSports leagues.
League of Legends, Dota 2, CS:GO, Call of Duty and Overwatch were all named as eSports that will be benefitting from the new betting platform. Unikrn offers real money eSports betting in Australia and the UK, but gamers from around the world can participate and win serious prizes with virtual coins called Unikoins. Unikoins can be earned by connecting your gaming account to Unikrn and then playing like normal.
Betgenius was founded in 2000 as a data technology company for the online betting industry. They are now one of the biggest players in that area. Betgenius provides fixed-odds markets, in-play betting options, design services, marketing technology and much more to some of the world's biggest names in online sports betting.
Some of its biggest partners include Betfair, William Hill, Betsson, Betway and Unibet among others. This could be promising for the future of eSports betting as a whole if the partnership between Betgenius and Unikrn is successful. Betgenius will in all likelihood gain useful experience working with Unikrn and will be able to offer similar eSports betting services to other operators as interest grows.
Online Bookmakers Taking Bets on the Next James Bond
James Bond star Daniel Craig said in an interview in 2015 that he would rather "break this glass and slash my wrists" than star in yet another James Bond movie. The quip made headlines at the time and set the rumor mill spinning, but we should remember that he made the quote in the immediate aftermath of a grueling eight-month shoot for Spectre.
Daniel Craig has since mellowed a bit and even said he may come back to do another film after all, but he hasn't confirmed anything as of today. Still, online bookmakers are now taking bets on who will take Daniel Craig's place.
William Hill currently has the biggest selection of potential Daniel Craig replacements with options ranging from the fairly safe bets of Tom Hardy and Idris Elba on down to candidates as unlikely as Jaime Foxx. You can visit William Hill for the full list of options, but here's what they are offering on the ten-likeliest actors to take over after Daniel Craig leaves:
Tom Hardy: 7/2
Idris Elba: 6/1
Tom Hiddleston: 6/1
Aidan Turner: 7/1
Jack Huston: 7/1
James Norton: 8/1
Michael Fassbender: 10/1
Rickie Whittle: 16/1
Henry Cavill: 20/1
Jamie Bell: 20/1
FA Will Sever All Ties with Betting Companies
In news that is not completely unexpected, the Football Association has decided to sever ties with all betting companies. This includes cutting short the four-year deal the FA made with Ladbrokes last year. That deal was reported to be worth £4 million a year.
The decision was made after a three-month review undertaken by the FA to determine the appropriateness of partnering with betting sites even as the FA maintains a role in cracking down on gambling corruption in sports. The FA itself even acknowledged that it was a bad look to be sponsored by a bookmaker while at the same time trying to maintain an image of integrity.
The issue came to a head in April after Joey Barton was banned from football for 18 months after an FA investigation revealed that he had been betting on football matches, including games in which he played. Joey Barton responded with blistering criticism of the FA's deal with bookmakers such as Ladbrokes.
Per The Guardian, here are just one of Barton's comments regarding the issue:
"What are the FA going to do, march into Ladbrokes and say: 'Show us everyone who's had a bet on this game?' Ladbrokes are going to say: 'Eff off, we pay you £10m a year [sic], keep your mouth shut.' Do the FA not understand that's hush money? Because if they don't do it to Ladbrokes, they can't do it to Betfair, Paddy Power, William Hill.
"They've given me such a harsh sentence because they want to maintain to the world, to the people who buy TV rights, that this is a very high-integrity game here. People who work for betting companies have told me that's the key issue. The FA have no actual interest in [tackling] betting. And they can't solve the problem, especially when they've got Ladbrokes as a partner. Because the players are going: 'I'm not doing anything wrong.'"
The Guardian also reports that the FA insists the Joey Barton scandal had nothing to do with its decision to terminate the partnership. Yea, we're totally buying that.
Sportpesa to End Sponsorship of Kenyan Premier League Over Gambling Tax
Kenyan betting site Sportpesa has announced it will terminate its sponsorship of the Kenyan Premier League in response to the government's imposition of a hefty new tax on all betting and gambling revenue in the country.
Sportpesa CEO Ronald Karauri took to Twitter to announce that all Kenyan League sponsorships will be terminated beginning 1 January, 2018:
Karauri offered little by way of explanation other than to state that their cost of business will be significantly impacted under the new law and they must therefore "consider the impact on operating besides partnerships." In other words, the new tax is going to put the squeeze on many betting businesses and Sportpesa will be forced to reduce costs wherever possible.
The new tax proposal was signed into law at the end of June and will take effect beginning on January 1st. A post on Calvin Ayre lists additional Kenyan sporting associations linked to Sportpesa that could also be impacted by the company's decision to cease all sponsorships. These include deals with Kenyan League clubs Gor Hamia and AFC Leopards in addition to the Football Kenya Federation, Kenyan Rugby Union, Kenya Boxing Federation and the Nakuru All-Stars team.
Other Gambling News from 2017: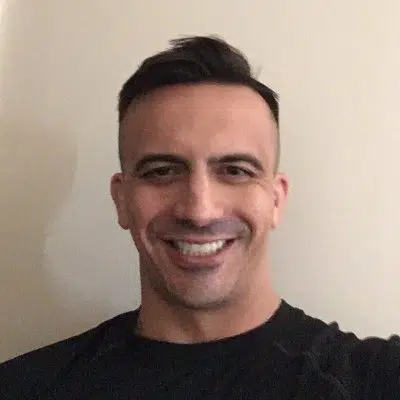 Wes Burns has more than a decade's worth of experience as a writer, researcher, and analyst in the legal online betting industry and is co-founder of OnlineBettingSites.com. Wes approaches his work from the viewpoint of players.