International Gambling News Roundup: 7 May 2017

This month's international gambling news roundup covers a wide range of topics that run the gamut from illegal sports betting rings in Taiwan to developments in the use of artificial intelligence in the fight against money laundering. Once again, the OBS Betting Blog is back with the most interesting and informative gambling news from the past month.
Today's order of business:
Illegal Sports Betting Network Busted in Taiwan
Premier Punt Receives the OK to Combine Daily Fantasy Sports and Sports Betting
UK Operator Fined £300K for Misleading Advertising
South Korea to Begin Selling Lottery Tickets Online
Kindred Group (Unibet) Partners with AI Researchers to Fight Money Laundering
Illegal Sports Betting Network Busted in Taiwan
A large online gambling network headquartered in Taiwan that took wagers from both local and Chinese gamblers was raided by the Criminal Investigation Bureau this past Wednesday. According to a local news report, the police raided four locations in Taichung in an operation the resulted in the arrests of 33 suspects and the confiscation of computers, cell phones, China UnionPay cards and more than NT$500,000 in cash.
The police reported that the betting operation accepted wagers online and took in more than NT$340 million ($11.26 million) since the mastermind behind the operation began taking football wagers last December. Police explain that the betting operation accepted deposits and paid out winnings via bank transfers and Alipay accounts controlled by the customers.
Taiwan has some of the strictest gaming laws in the nation with almost zero room for interpretation. All forms of gambling are illegal in Taiwan except for the state-controlled lottery. The law can also potentially be applied to players for merely participating, but enforcement has to date been focused on those who organize illegal betting rings.
That's not to say gambling is hard to find in Taiwan. Taiwan's sole monopoly provider offers both lottery-style games and a form of sports betting with tickets for both on sale just about everywhere.
Just last month, Calvin Ayre reported on statistics released by the Taiwan Lottery Co. showing that there are now more lottery retailers than 7-11 shops operating in Taiwan. If you know Taiwan, you know that's kind of a big deal. At last count, there were just over 5,100 7-11 outlets in Taiwan. The Taiwan Lottery has that number beat with by a fair amount with 5,727 sales outlets hawking tickets across the country.
So, why the continued demand for illegal sports betting in Taiwan? Easy – better odds and lower taxes. The Taiwan Sports Lottery is like many other sports lotteries in operation around the world: it has a complete monopoly over legal sports betting and therefore feels little pressure to offer much value to the customer.
Premier Punt Receives the OK to Combine Daily Fantasy Sports and Sports Betting
Scottish fantasy sports operator Premier Punt is now ready to offer real world-world sports betting in conjunction with daily fantasy football games after receiving a sports betting license from the UK Gambling Commission. The sports betting license has been awarded to go along with Premier Punt's pools betting license for fantasy sports contests.
With both licenses active, Premier Punt will now allow customers to participate in fantasy sports games and place traditional sports bets all within a single interface.
What makes this development especially interesting is Premier Punt will be able to tailor bets to customers based on their fantasy lineups. For example, if you draft a team consisting heavily of players from a particular football club, the app will also offer regular sports bets on that team to win its next game.
Similarly, the app may offer first goalscorer and anytime goalscorer markets if it notices you are leaning heavily on specific strikers in your fantasy lineups. In summary, Premier Punt now combines the best of fantasy football with real world sports betting all in one app. A single account balance can be used to participate in daily fantasy contests and place wagers on actual games.
In speaking on the development, Premier Punt CEO John Gordon said "We are delighted to be unveiling our unique single wallet daily fantasy sportsbook (DFS-B) app.
"The combination wallet will help our business to increase the player value significantly while at the same time offering convenience to players that like to play both fantasy and wager on sports.

"We are convinced that this will change the Fantasy Sports and Sports Betting industry in UK and Europe."
UK Operator Fined £300K for Misleading Advertising
UK-licensed gaming operator BGO Entertainment Limited was recently fined £300,000 by the UK Gambling Commission for "misleading advertising on its own and its affiliates' websites."
A decision notice published on the UKGC website explained that advertisements on BGO's own websites and the websites of third-party affiliates related to promotions were found to be misleading. Specifically, the UKGC concluded that BGO had failed to disclose important qualifications and limitations attached to certain promotions.
In its decision notice, the UKGC also pointed out that the Commission had significant back-and-forth contact with BGO. Despite these efforts, the Commission continued to find evidence that BGO was still pushing misleading advertisements. Finally, the UKGC slapped a £300K fine on BGO and made the issue public.
One particular aspect of this case that stood out to us BGO being held partially responsible for advertisements published by third-party affiliate websites. This case goes to show that operators need to keep a close eye on their affiliates and be prepared to cut ties if affiliates refuse to comply with operators' terms.
South Korea to Begin Selling Lottery Tickets Online
The Ministry of Strategy and Finance has approved plans for the South Korean lottery to begin selling tickets online for the first time. Gambling Insider reports South Koreans will be able to buy lotto tickets online by the end of 2018 if all goes according to plan.
The South Korean lottery will reportedly be limited to deriving 5% of its sales from online purchases and that a limit will be enforced on the number of tickets individuals may purchase online. Additionally, purchasers will be required to pass an age confirmation check to ensure they are adults.
This news comes on the back of another year of growth for South Korea's lottery. Recent figures from the Korea Lottery Commission showed a 9% increase in tickets purchased in 2016 compared to the previous year.
Some critics are already questioning the move, stating concerns that online ticket sales will only make it even easier for the poor to spend money and become addicted in greater numbers. A university professor from Seoul said "the online sales would lead to easier access to Lotto, which would prompt more people to buy Lotto. I am concerned that the poor would become addicted."
The South Korean lottery has been a highly successful program due in part to the country's strict gambling laws. Locals are prohibited from visiting all but one casino, and even that casino only permits locals to visit no more than 15 days per month. With limited gaming options, the lottery has seen year after year of growth.
Kindred Group (Unibet) Partners with AI Researchers to Fight Money Laundering
The Kindred Group, home to Unibet and several other major gambling brands, has launched a new initiative in partnership with the Research Centre for Machine Learning at City, University of London and BetBuddy to combat money laundering in online gambling.
A press release published on the City website explains that Kindred will fund and support a PhD "to explore the use of deep learning and artificial intelligence (AI) techniques to strengthen anti-money laundering (AML) decision processes."
The Research Centre for Machine Learning has collaborated with BetBuddy since 2014 in researching AI. Likewise, the Kindred Group has been involved in its own research to use AI in order to detect suspicious behaviours in an effort to fight money laundering.
The collaboration sounds like a win-win for everyone involved. The Research Centre for Machine Learning will receive support from Kindred in its research into AI, and Kindred will be able to lean on the Research Centre for developing new techniques to more efficiently combat money laundering in online gambling. BetBuddy will also continue its partnership with the Research Centre and likely has much to contribute in terms of practical application of AI research for use in online gambling compliance.
Other Gambling News from 2017: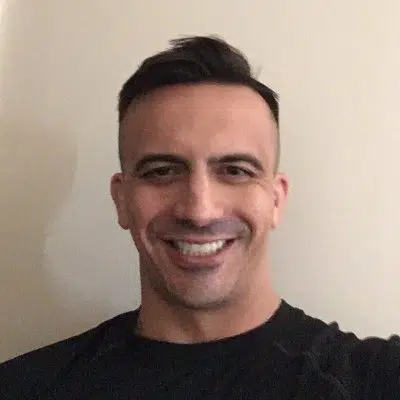 Wes Burns has more than a decade's worth of experience as a writer, researcher, and analyst in the legal online betting industry and is co-founder of OnlineBettingSites.com. Wes approaches his work from the viewpoint of players.