International Gambling News Roundup 9 June 2017

With a whole world of gambling developments to cover, we never suffer a lack of online betting news and current events worth mentioning. We try to keep the length of these roundups somewhat under control, but today's update covers a broad range of topics. So, let's dig right in and recap what has happened around the world in recent weeks.
The topics of discussion for today:
John Boyle to Resign from Boylesports
Study Calls German Gambling Laws a "Failure"
First Look at UK Gambling Commission's Plan to Regulate eSports Betting
Unregulated Gambling Market Has Grown Nearly 60% in Sweden
Bwin Preparing to Enter Russian Market – Legally
John Boyle to Resign from Boylesports
John Boyle, founder and CEO of Irish bookmaker Boylesports, is said to be planning the announcement of his resignation shortly. Mr. Boyle founded the betting firm way back in 1982 with his first betting shop in Northern Ireland. From there, he grew the company to the behemoth it is today with more than 200 retail shops and a large presence online.
A 2014 article written about John Boyle explains how he got his start in the bookmaking business as a troubled young man without a plan for the future. Mr. Boyle himself details how he had a drinking problem at a young age and then lost his job as a van driver delivering bread. This, he said, was his wake-up call that it was time for something to change.
With £16,000 in loans from his father and a local bank, Mr. Boyle purchased his first betting shop. He says the first seven years as a bookmaker were full of "boredom and borderline depression" until he finally went to buy his second shop. This apparently ignited a fire within him and he says that once he had his second shop, it was easier to open his third.
The Boylesports company today employs more than 1700 people. Mr. Boyle took the official CEO position in 2012 and said being the big boss was never his primary passion. He said it was fun while it lasted, but now it's time to bring in his replacement. It is being reported that he's looking within his family for the next CEO and will stay with the company after he departs from the position.
John Boyle will not be going away entirely, but he has made it clear he's ready to step back from the frontlines and let someone else take the reins. SBC News also reported that he hopes the next CEO will be able to grow the Boylesports presence in the highly competitive UK market.
Study Calls German Gambling Laws a "Failure"
iGaming Business reports that a new study paints a bleak picture for Germany's complicated and controversial gaming laws. The report comes after three "high ranking professors" released the results of a six-month study in which they analyzed the impacts current gaming laws have had on the gambling and sports betting business in Germany.
In short, the study found that German gaming laws have failed to accomplish any of their basic goals. The professors concluded that Germany has failed to channel gamblers to regulated betting sites, failed to fund sports integrity initiatives, failed to protect gamblers from unethical operators and failed to combat online betting addiction.
iGaming Business reports that one of the primary focuses of the study was a comparison of the success other countries have had in encouraging gamblers to visit regulated, legal betting sites. Among all the countries analyzed in the report, Germany ranked dead last in channeling players to regulated betting sites.
To be fair, it should be noted that the study was funded by industry lobbyists including the German Sports Betting Association. Those who supported the study did so with the open admission that they hope the findings push lawmakers to get their act together and pass sensible legislation.
German lawmakers have been grappling with how to regulate German online wagering for going on a decade now, and to this day they have been unable reach any sort of recognizable end point. The Interstate Treaty on Gaming was first introduced in 2008 and it was immediately targeted by the EU as an unreasonable, anti-competitive law.
Even after being amended and re-introduced, the Interstate Treaty on Gambling is still decried by the EU. And to top it all off, this latest study shows that the treaty which has raised the ire of so many international regulators still is not achieving its desired results at home.
Germany, it is time for a change.
First Look at UK Gambling Commission's Plan to Regulate eSports Betting
We're a little late to the punch on this one, but the UK Gambling Commission revealed its plans for regulating eSports betting with the release of a position paper back in March. One of the Commission's key findings was "applying the existing regulatory framework allows for proportionate control of the risks associated with betting on eSports."
The Commission also concluded that "maintaining public confidence in the integrity of eSports as an entertainment and betting event relies upon those seeking to benefit commercially from it, applying the best practice available from other sports."
In other words, don't expect huge changes just to account for eSports betting. It seems the Commission is confident that existing regulatory controls will be sufficient in regulating eSports provided that eSports betting is treated as seriously as traditional sports betting.
Regarding skins betting, the UKGC reiterated its previous approach to treat the wagering of in-game items with real world value the same as currency. Wagering a weapons skin in Counter-Strike will be treated no differently than wagering actual currency. They will also be applying this same logic to virtual currencies such as Bitcoin.
This year's position paper is a follow-up of a report the UK Gambling Commission performed last year as it sought to study the subjects of eSports, skins betting and virtual currencies. From their findings in that paper they were able to put together policy proposals this year.
Unregulated Gambling Market Has Grown Nearly 60% in Sweden
Sweden's failure to pass sensible online gambling legislation continues to haunt the domestic industry. Swedish gambling operator Lotteriinspektionen recently released gambling figures that show the unregulated gambling market in Sweden grew by 57% between 2012 and 2016. Over that same period, approved monopoly operator Svenska Spel saw total betting turnover fall from 17.26 billion SEK to 17.1 billion SEK.
These figures are striking but not all that shocking. We noticed a similar trend in an update to our page detailing Swedish gambling laws. At the time of that update, news reports were stating that unregulated gambling had grown by 25% between 2014 and 2015 alone. There have been no major changes in the gambling laws since then, so it is no surprise to see these figures continue along the same path.
Today's news has come about as a result of Sweden's own gaming laws. The short version of the situation is that Sweden has designated state-owned gambling company Svenska Spel as the monopoly provider of online gambling in Sweden. No other companies are permitted to open for business inside Sweden.
At the same time, the law does not prevent foreign companies from doing business in Sweden and does not block gamblers from accessing those sites. The end result is that players have access to the international market, but Sweden receives no tax benefit from such gambling activity.
Bwin Preparing to Enter Russian Market – Legally
Russia took a hardline stance against gambling of all types with the implementation of a ban on nearly all gambling activity in 2009. Online betting was likewise outlawed, but lawmakers have been slowly opening to the idea of regulated online gambling – under their own terms.
Most international gambling sites remain prohibited in Russia and are subject to strict internet filters. However, the government has begun issuing licenses to a limited number of online sports betting companies.
Now, a report reveals that Bwin, which is a part of the largest publicly traded online gambling company in the world, will be moving into the Russian market legally. According to Calvin Ayre, Bwin will be partnering with local Russian bookmaker Digital Betting in order to enter the market legally.
If this deal goes through, it will be a major first for the Russian gambling market. To date, no other Western gambling companies have managed to crack the Russian market legally. A successful entry for Bwin will herald major changes in a market that has for years been closed off to the rest of the world.
Other Gambling News from 2017: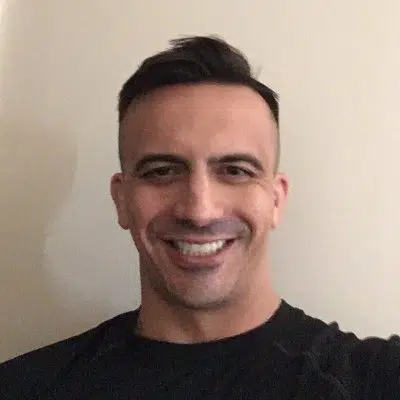 Wes Burns has more than a decade's worth of experience as a writer, researcher, and analyst in the legal online betting industry and is co-founder of OnlineBettingSites.com. Wes approaches his work from the viewpoint of players.