Gambling News Headlines for May 26, 2016

Good morning and welcome to another gambling news roundup. Online betting sites around the world have been busy procuring licenses, launching new products and dealing with the latest changes in the regulatory environment. Today's topics of discussion include:
Greece approves 35% online gambling tax
Portugal Issues online betting license to Betclic
In-play betting may soon be banned in Australia
Paddy Power launches debit card for instant access to funds
Ladbrokes unveils "edit my acca" feature for accumulators
Greece Gambling Tax
In what is perhaps the worst news of the week, Greek lawmakers have approved a 35% tax on the gross gaming revenue (GGR) of licensed online betting sites. The increased tax rate comes as a part of a wider initiative to overhaul Greece gambling laws that also includes an increased licensing fee and stricter rules for operators.
Our previous post on the situation in Greece touched on the tax proposal, but it was not yet approved at the time. Today, we have confirmation that Greek authorities do indeed plan to move ahead with their decision to increase the GGR tax from 30% to 35%.
Greece has struggled to meet requirements from the European Union bailout program, which include meeting a national budget surplus of 3.5%. Unfortunately, lawmakers are determined to squeeze every bit of tax revenue they can from operators rather than look for ways to grow the tax base.
Betclic Receives Online Betting License in Portugal
Yesterday, Betclic.pt became the first online betting site licensed by authorities in Portugal. The website offers online sports betting for now, but regulators say the door is now open for a wide range of legal online gaming activities. Punters in Portugal may visit Betclic.pt and place real money wagers on sports starting today.
Portugal's gaming laws were updated in 2015 in an effort to address online gambling and bring the industry under purview of regulators. Some gaming operators have criticized high tax rates included in Portugal's new gambling legislation, but that did not stop Betclic from becoming the first officially authorized betting site in Portugal.
Expresso is reporting that regulators have plans to issue licenses to additional betting sites moving forward. A source with the Turismo de Portugal told Expresso that this is just the first license to be issued and that "others surely will follow."
In-Play Betting May Soon be Banned in Australia
The future of in-play betting in Australia looks dimmer by the week. Previously, the government said it has plans to make a final ruling on the issue after the next round of elections. That report left open the possibility that a favourable ruling could still be possible. That was in March.
In April, a press conference held by the Minister of human Services revealed that the government is leaning towards outright prohibition of in-play betting rather than easing current regulations. At one point in the press conference, Minister Trudge said this:
"But I want to be very clear in terms of what our position is. The Government does not intend to further expand the online betting market by legalising online in-play betting. We think that there are enough problems in gambling already without creating the ability for someone to bet on every moment of every game in every sport across Australia, all from your living room.

And so, consequently, our position on that is clear, that we do not intend to further expand the online betting market by legalising online in-play betting."
Scott Longley of SBC News has a great write-up on the situation here.
Paddy Power Launch Debit Card for Instant Access to Funds
The next time you win a big poker tournament or go on a sports betting tear at Paddy Power, you won't have to sit around and wait for the funds to be delivered to your bank before celebrating the big win. Paddy Power have teamed up with the Cashplus prepaid MasterCard debit card to make your funds instantly available at all times.
You can request the card from inside your Ladbrokes account and then link to your balance. If you have a sudden expense or simply can't wait to get your hands on your newfound loot, you can use the card to withdraw cash from the nearest ATM or make purchases anywhere MasterCard is accepted.
The card is linked to your existing balance only, so there's no chance that you'll spend more than what you have. It comes with a chip and pin for extra security and works just like any other debit card. You can request the card from Paddy Power today.
Log in to your account at PaddyPower.com
Click on "Cash Card PPlus"
Click "request a card" and fill out the form
Your card will arrive within 14 days
Ladbrokes Unveils "Edit My Acca" Feature for Accumulators
Ladbrokes have launched a new feature that allows punters to make changes to their accumulators even as matches are ongoing. As is their custom, SBC News was the first to report on the new feature and you can read all about it here.
In short, "Edit my Acca" will allow punters to remove selections from their open accumulator wagers in return for accepting a lower payout. For example, if you have a 5-leg football accumulator in progress and one of the matches included in your accumulator looks like it is about to cost you your bet, you can log in and remove that leg from your bet.
The feature is available starting today via the Ladbrokes mobile application. Ladbrokes told SBC News that the feature is a "game-changer" as the betting firms continue to innovate in the competitive sports betting market.
Related News Roundups from 2016: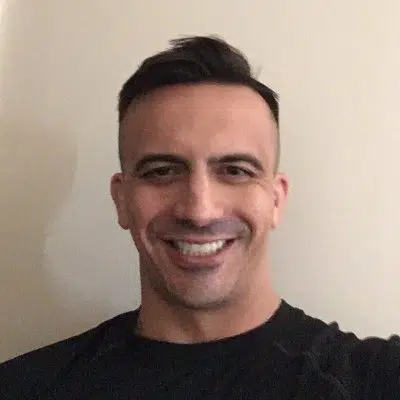 Wes Burns has more than a decade's worth of experience as a writer, researcher, and analyst in the legal online betting industry and is co-founder of OnlineBettingSites.com. Wes approaches his work from the viewpoint of players.