International Online Gambling News Roundup: 25 August 2016

It's time for another roundup of the latest and greatest gambling news from around the world. As always, this week's updates consist of both good news and not-so-great news. No matter what, the earth keeps spinning and people keep gambling.
This week in gambling news covers:
More details emerge on how the UK will regulate Bitcoin gambling
Philippines President may be relaxing his anti-gambling stance
Growing sports betting losses in Australia not going unnoticed
iPoker Network exits Ukraine; some poker sites also exit Russia
UK Gambling Commission Approves Bitcoin
This latest bit of news from the UK Gambling Commission has been developing for a couple months now. In our last gambling news roundup, we noted that the Commission has updated its License Conditions and Codes of Practice rules to include digital currencies such as Bitcoin. Moving forward, the Commission will treat digital currencies as cash equivalents similar to cheques, debit cards, credit cards and so on.
We reported on this development recently, but more details have since emerged. A Bitcoin news website notes that players will be eligible for protection, but only at UK-licensed betting sites. This is especially good news for players given the semi-anonymous nature of Bitcoin.
For those not familiar with Bitcoin, you can read our primer here. One of the major advantages that Bitcoin offers over other payment methods is its convenience as a deposit method for players in locations that suffer from a lack of traditional deposit options such as credit cards and bank transfers. Additionally, Bitcoin transactions are significantly faster than payments made via many other methods.
Philippines President Signals Softening of Stance Against Gambling
Philippine President Rodrigo Duterte has taken a hard stance against online gambling in the Philippines over the past couple months. In July, he ordered the Philippine Amusement and Gaming Corp (PAGCOR) to suspend the licenses of more than 120 online gaming operators after declaring that "online gambling must stop."
He later singled out PhilWeb Corp. Chairman Roberto Ongpin as one of the "oligarchs that are embedded in government." Chairman Ongpin's company was previously licensed to operate nearly 300 e-gaming cafes that people could visit to play real money games such as blackjack, slot machines and more. Roberto Ongpin later attempted to donate his 49% stake in Philweb to PAGCOR in an effort to save nearly 6,000 jobs.
President Duterte's actions have put at risk up to $215 million in annual revenue contributed to the government by the industry. More recent news suggests that President Duterte may be considering softening his stance towards online gambling. According to Reuters, President Duterte said this morning that he may be willing to resume online gambling in the Philippines if taxes are collected appropriately and if gambling cafes are situated in a minimal distances of schools and churches.
His exact quote was "I will restore online (gambling) provided taxes are paid correctly and they are situated or placed in districts where gambling is allowed, which means to say, not within the church distance or schools." President Duterte went on to explain that he was upset originally by widespread underage gambling and the government's inability to collect the proper taxes.
A separate Reuters article reports PAGCOR is considering issuing licenses to online betting sites that accept customers from other countries only in order to offset the lost revenue resulting from Duterte's internal gambling crackdown. Andrea Domingo of PAGCOR said their initial plans include issuing six-month licenses to operators wishing to serve foreigners and then adjust the plan from there based on early results.
Growing Gambling Losses in Australia Portend Changes to Come
An ABC report titled "Sports betting losses on the rise as Australians lose almost $23 billion to gambling in past year" casts yet another unfavourable light on the online gambling industry in Australia. The report finds that total losses among Australians between 2014 and 2015 rose by 8% over previous years' data.
Dr. Charles Livingston with Monash University said sports betting was especially worth noting as the rate of increase in sports betting losses has doubled compared to recent years. He believes the rapid increase in sports betting losses can be attributed to the "massive marketing and advertising campaigns" run by Australian betting sites and growth in the use of mobile sports betting apps.
It is interesting that Dr. Livingston singled out sports betting sites in particular despite losses in that vertical only accounting for $814 million of the total. By comparison, pokies accounted for $12 billion of 2014/15 losses, racing betting accounted for $3 billion and lotto accounted for $2 billion. Livingstone also made it a point to mention that these numbers are "fueled by the takeover of local bookies by international operators from the UK and Europe."
Online bookmakers may be overplaying their hand in Australia with their massive advertising campaigns and insistent refusal to stop with the in-play betting. The major international betting sites have tested the patience of many a lawmaker by continuing to accept wagers on sports events in real time by using click-to-call technology to skirt gaming laws that prohibit in-play betting except via phone.
Dr. Livingston also suggested federal action to enforce limits on gambling advertising in addition to calling for some sort of "proper system of regulation" of the industry. Online bookmakers operating in Australia should consider the longterm effects of their current strategies. If they continue to push the bounds and annoy lawmakers, it is doubtful anyone will have too much sympathy for a bunch of foreign-owned bookmakers if poor legislation is passed to address these issues.
iPoker Network Exits Ukraine; Some Poker Sites Also Exit Russia
The iPoker Network in whole has stopped accepting customers in Ukraine, while some individual sites have also withdrawn from Russia. Some of the more popular poker sites operating on the iPoker Network include William Hill, Coral, Betfair, Paddy Power, Everest Poker, Betfred and Ladbrokes. From here on out, every site on the iPoker Network will no longer allow Ukrainians to play online.
A few individual rooms also decided to go ahead and withdraw from Russia. CardsChat.com reports that Gala Casino Poker, Coral Poker and Mansion Poker have also left the Russian market.
The news about some sites leaving Russia is not at all surprising. As we noted in our last roundup, Russian authorities have been cracking down on unlicensed betting sites as the country clears the way for its own domestic online gambling industry.
The exit from Ukraine is surprising as there have been no recent changes to gaming laws there. Laws passed in 2009 and 2011 effectively outlawed online poker in Ukraine, but almost every major betting site has continued doing business as usual in Ukraine ever since. It seems strange that the iPoker Network has only now decided to conform to Ukrainian law. Perhaps they know something we don't about upcoming legislation.
Related News Roundups from 2016: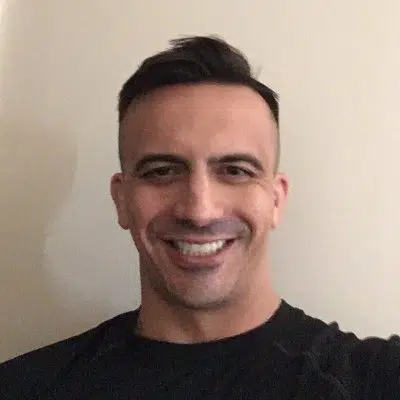 Wes Burns has more than a decade's worth of experience as a writer, researcher, and analyst in the legal online betting industry and is co-founder of OnlineBettingSites.com. Wes approaches his work from the viewpoint of players.