Online Gambling News Roundup: July 2016

Welcome to the Sunday edition of our irregularly-scheduled betting industry blog. This time, we have regulatory news out of China, the UK and Russia.
Today's topics of discussion:
Baidu caught serving illegal gambling ads in the middle of the night
UK Gambling Commission to study eSports and skins betting
Russia targets Qiwi and Skrill
Chinese Search Engine Baidu in Hot Water for Gambling Ads
The Cyberspace Administration of China will open an investigation into China's largest search engine for publishing prohibited online gambling ads. A two-month investigation conducted by Beijing News revealed that betting sites banned in China have been advertising on Baidu despite such ads being prohibited by law.
The investigation uncovered a sophisticated scheme by which underground gambling websites would place ads within Baidu search results that would only appear after 10 PM and then be removed by 9 AM the next morning.
Chinese gambling law prohibits all forms of betting other than the national welfare lottery and sports lottery. Online betting is likewise prohibited in China, and companies such as Baidu are not supposed to display ads for outlawed activities.
The Beijing News investigation found that illegal betting sites have been working with third-party advertising agents to get the ads published on Baidu search results. Baidu has since released a statement saying that it will fully cooperate with the investigation and has already provided a list of offending companies to the Cyberspace Administration of China.
These gambling sites would also register phony corporate accounts on Baidu's advertising system, sometimes going so far as to impersonate legitimate businesses that have nothing to do with Baidu or gambling. Registering as a corporate account gives advertisers a large "V" next to their name to show that they have been verified as legitimate businesses.
The original Chinese-language report can be seen here.
UK Gambling Commission to Take Up eSports and Skins Betting
The UK Gambling Commission released its annual report on 19 July and one of the more interesting takeaways involves eSports and skins betting. Page 11 of the report states that two subjects slated for increased focus moving forward will include "emerging products" and digital currencies (such as Bitcoin).
The report specifically mentions eSports betting markets and also alludes to skins betting. Although the report doesn't outright say the phrase "skins betting," it does mention trading in-game items which "blur the lines between gambling and social gaming."
No specific policy proposals were outlined in the report. For now, the Commission seems more intent on acquainting itself with these latest developments so it can determine the best way to proceed in regards to regulation and player protection.
From the report:
"A further area for continuing future focus will be on emerging products and digital currencies. The growing market in esports and computer gaming has scope to present issues for regulation and player protection – issues which are being examined by gambling regulators in other international markets. These issues range from the emergence of real money esports betting markets, to trading in-game items which blur the lines between gambling and social gaming. Our focus will be to understand developments, including engaging with key stakeholders, and we will work wherever we can to ensure the risks associated with these, particularly to children and young people, are minimised."
The timing of the report couldn't have been any better. It was just yesterday that we published a major recap of the ongoing skins betting scandal that has rocked the Counter-Strike: Global Offensive community in recent weeks. That scandal has blown open a $2 billion+ industry that was able to fly under the radar until only recently.
We have a recent post that explains the controversy in simple terms, but the basic summary is that both adults and minors have been gambling using items found in the popular game Counter-Strike. These items hold real-world values and can easily be converted to and from real money. The end result: players are effectively using digital items as a stand-in for casino chips to gamble online.
Game publisher Valve is now facing scrutiny for its part in the role and faces multiple lawsuits while a number of prominent YouTube personalities have come under fire for promoting Counter-Strike betting sites without disclosing the fact that they actually owned those sites.
The UK Gambling Commission is smart to get on top of this subject early. Players right now are playing at completely unregulated betting sites that fail to even verify whether or not their customers are old enough to gamble legally – and that's not to mention the fact that these sites may very well be illegal in the first place.
h/t: eSportsBettingReport
Russia Targets Payment Processors Skrill and Qiwi
Popular payment services Skrill and Qiwi recently received cease-and-desist orders from Russia's internet authority, Roskomnadzor. Until recently, both companies were widely used by Russian gamblers to move money to and from offshore betting sites. Both companies were given three days to comply with the order and cease facilitating payments for illegal betting sites.
The announcement comes as Russia continues to transition away from its previous policy of banning all online gambling and towards regulation. At least two bookmakers have received online operating licenses to date, with more to come.
We can expect to see Russia continue its efforts to clamp down on offshore betting sites now that the country is trying to develop its domestic industry. It wasn't all that long ago, for example, that lawmakers in Tatarstan introduced a proposal to fine gamblers as much as 20,000 rubles if caught placing bets with unlicensed bookmakers.
Related News Roundups from 2016: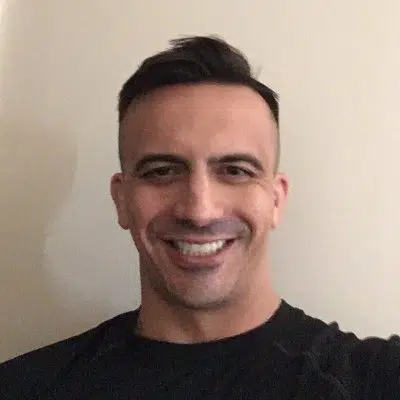 Wes Burns has more than a decade's worth of experience as a writer, researcher, and analyst in the legal online betting industry and is co-founder of OnlineBettingSites.com. Wes approaches his work from the viewpoint of players.