Paddy Power Pays Big on Trump US Election Win
The 2016 US Presidential election has finally come to its ultimate conclusion. Early votes had been coming in for weeks, but yesterday was the official election day in which the vast majority of those who voted in the 2016 election actually cast their votes.
Leading up to the election, most polling data, political pundits and betting odds all made it seem as though President-Elect Clinton was all but a formality. The New York Times live election forecast page even began the night with a widget showing Hillary Clinton with an 80% chance to win the Presidency.
What happened next was reminiscent of the Brexit vote we saw recently in the UK. Despite all those projections that Donald Trump would be blown out of the race, early voting tallies went his way in important states. The New York Times prediction widget slowly nudged its way over towards Donald Trump. His chances went from 20% to 25%, then 40%, 48%, 60% and eventually all the way up to 95% as the night wore on.
The momentum began building early in the night and never slowed down until eventually it was clear: Donald Trump will be the next President of the United States. This outcome defied all the odds and caught many by surprise.
Irish betting firm Paddy Power made the news last month when they announced they had decided to go ahead and pay out more than $1,000,000 in wagers picking Hillary Clinton to win the election. Yes, Paddy Power was so confident in Hillary's win that they began issuing payouts three weeks before the election.
Being the good sports they are, Paddy Power posted this to their blog the day after the election:
"We've been well and truly thumped by Trump with his victory leaving us with the biggest political payout in the company's history and some very, very expensive egg on our faces."
We already know they unnecessarily paid out more than $1 million in Hillary Clinton wagers, but Paddy have revealed they also ended up paying out another $4.5 million on successful Donald Trump Wagers. In all, the election ended up costing Paddy Power more than $5.5 million.
As painful as the hit to their pocketbooks must have been, Paddy Power remain undeterred. They have already opened up a whole new series of specials related to the Trump Presidency:
Donald Trump Specials
To be re-elected in 2020: 4/1
To appear in court during his presidency: 6/4
To be successfully impeached: 10/1
To build a wall along the entire US/Mexico border: 20/1
To turn the White House gold: 100/1
First International Visit
Russia: 1/1
Mexico: 2/1
Israel: 4/1
UK: 4/1
Canada: 5/1
Slovenia: 10/1
Ireland: 20/1
China: 25/1
Venezuela: 33/1
Cuba: 50/1
North Korea: 66/1
You can take any of these wagers right now at: www.paddypower.com
What's crazy about this story is Paddy Power may have gotten off fairly easy by paying just $5.5 million. William Hill, for example, have already announced that they paid quite a bit, including £100,000 to a British hotel owner who had placed a numbers of wagers on Trump over the last year totaling about £5,000. Ladbrokes is now estimating that UK bookmakers will end up paying out £15 million to winning Trump backers.
It's sounding like a good number of gamblers made out like bandits by backing trump at odds that went as high as 150/1 at some points. Betfair said one customer on their trading platform ended up achieving a £2 million payout after placing multiple bets on Trump. Ladbrokes also reported yesterday that they had one punter who had put £200,000 on the line and stood to win £500,000 on a Trump victory.
The 2016 election was a huge betting event.
CNN reports that UK bookmakers accepted something in the range of €230,000,000 in bets on the election from British and European customers. We know for a fact that American were also able to bet on the election via offshore betting sites, but how much they bet will probably never be known.
Betfair are now reporting that the 2016 election was their single largest betting event of all time. If that report holds true, it means the election attracted more votes than any single sporting event, political event (including Brexit) or horse race. The 2016 US Election was truly unique in many ways.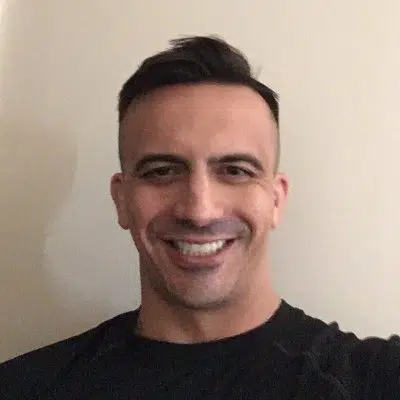 Wes Burns has more than a decade's worth of experience as a writer, researcher, and analyst in the legal online betting industry and is co-founder of OnlineBettingSites.com. Wes approaches his work from the viewpoint of players.