Online Gambling Updates in Russia and South Africa

Happy Friday and welcome back to another edition of our online gambling news roundup. This week, we have an update regarding Russia and some not-so-great news for players in South Africa. It has only been a few days since our last roundup post, but news changes quickly when you've got a literal world of betting related headlines to cover.
Today's news roundup covers two topics:
Russia issues its second online sports betting license
South Africa rebuffs attempt to expand legal online gambling
Russia Issues Second Sports Betting License
Russia has been softening its stance towards online gambling in recent months. After years of criminalizing all online gambling, Russia finally issued its first online sports betting license to a local operator this past February. Liga Stavok was the beneficiary of that license and quickly got started in registering new customers for online accounts.
Just this week, CalvinAyre.com reported that Russian authorities have issued a second online betting license. This latest license has been awarded to Stoloto, which is the country's largest lottery provider and only website previously authorized to sell lottery products online.
Stoloto launched its website just this week under the domain 888.ru. And no, that company has no association with the internationally-known 888.com betting website. The similarities are too obvious to ignore. Whether or not trampling all over the 888 brand name is payback for 888.com continuing to accept Russian customers despite local laws prohibiting such activity is anyone's guess.
In the meantime, Russian lawmakers are continuing their effort to shut down unlicensed offshore bookmakers that continue to operate in-country. Reports came out last month that lawmakers in Tatarstan have introduced a proposal to fine gamblers as much as 20,000 rubles for doing business with unlicensed foreign betting sites. That proposal also includes a fine of up to 10,000 rubles for the parents or guardians of minors caught placing bets online.
South Africa Still Not Friendly to Online Gambling

Our last news item of the week is just a quick follow-up on South Africa's continued insistence to clamp down on online gambling. Earlier this month, we reported on a white paper published by the Department of Trade and Industry. That paper recommended that South Africa further crack down on online gambling and provided a number of proposal to those ends.
That paper suggested that South Africa not expand online gambling and suggested that internet service providers block access to unlicensed gambling sites, financial institutions prevent transactions to those sites and that authorities seize "unlawful winnings."
News24.com followed up on the story and noted that South African Democratic Alliance MP Geordin Hill-Lewis spoke to the National Assembly in an attempt to get lawmakers to reconsider their harsh stance towards online gaming. At that time, the National Assembly was debating as to whether or not to accept the proposal put forth in the paper released by the Department of Trade and Industry.
Hill-Lewis highlighted the economic benefits of regulation and noted that current efforts to prohibit online gambling have failed miserably. He was soundly rebuffed by the assembly and receive just a lone voice of support from IFP MP Jan Esterhuizen. The pair made the usual arguments about regulation bringing the industry into the light and better equipping the country to protect the vulnerable. The National Assembly soundly rebuffed their arguments and seems intent on continuing the online gambling crackdown in South Africa.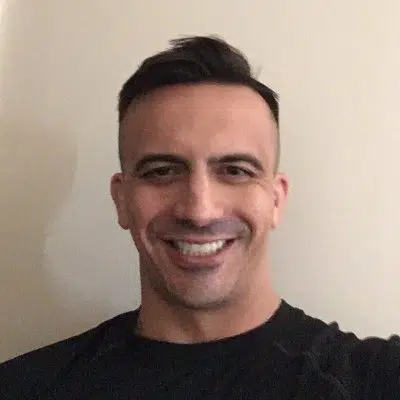 Wes Burns has more than a decade's worth of experience as a writer, researcher, and analyst in the legal online betting industry and is co-founder of OnlineBettingSites.com. Wes approaches his work from the viewpoint of players.