Regulatory Roundup: International Online Gambling News June 2016

7 June 2016
Given the complex nature of gambling laws and the many different approaches that lawmakers around the world take to regulation, you can rest assured something is always changing somewhere around the world as it relates to online betting. That has spurred us to ramp up our efforts to provide you with regular, regulatory roundup posts so you can get the latest news from around the world all in one place.
Recent regulatory headlines that we will cover today include:
Italian regulator approves first eSports betting website
Poland Deputy Prime Minister wants to legalize and regulate online poker
Czech Republic close to passing new online gambling legislation
eSports Betting Comes to Italy
Italians will soon be able to wager on eSports matches online through licensed betting sites. Italy's gaming regulator, the Agenzia delle Dogane e dei Monopoli (ADM), has approved regulations that will allow licensed operators to offer real money bets on eSports matches for games such as League of Legends, DOTA 2, CS:GO and more.
Italian sports betting operator SNAI is the first group authorized by the ADM to offer real money eSports betting in Italy. The ADM has initially authorized SNAI to offer markets for Dota 2 and League of Legends, with plans to authorize more games and operators in the future.
SNAI is partnered with Betradar in order to provide up to date odds on eSports events, in-play betting, live video streaming and a constant supply of up-to-date stats straight from the Electronic Sports League. Betradar also has the capability to provide in-depth coverage for other games once the ADM authorizes additional games.
Other Italian sports betting operators are sure to follow suit in time. With the global eSports betting market estimated to top $23 billion by 2020, online sportsbooks cannot afford to ignore the quickly-growing industry. Other Italian-licensed bookmakers are already offering eSports markets in other countries, it is only a matter of time before they make their own push to offer eSports in Italy.
Poland May Legalize Online Poker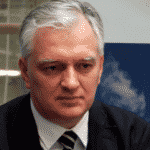 The legal situation in Poland has been contentious for years, with sports betting being the only form of online betting expressly legal. Despite the questionable legality of online poker, many Polish players continue to play poker at foreign gambling sites to this day. One of the Deputy Prime Ministers of Poland would like to update the country's gaming laws to bring online poker back into the regulatory fold.
Jaros?aw Gowin, Minister of Science and Higher Education, held a press conference last week in which he stated his desire to amend the Gambling Law of 2009. Among other things, he would like to legalize, regulate and tax online poker. He would also like to repeal the country's blanket ban on poker games hosted anywhere other than licensed brick-and-mortar casinos. Namely, that is to allow people to play poker at home and online.
In the press conference, Gowin argued in favour of replacing the current 12% tax on sports betting turnover with a 20% tax on betting revenue. He would like 10% of the government's share to go to the Polish Olympic Activity and programs dealing with problem gambling. Gowin also argued that Poland's restrictive gambling laws have resulted in the government losing out on millions of zlotys worth of tax revenue as players continue to play online poker today despite the lack of regulation.
Calvin Ayre reports that Gowin would also like to give the government additional powers to restrict access to unlicensed betting sites that continue to accept Polish customers. Among those powers include the ability to order internet service providers to block access to unlicensed betting websites and payment processors to restrict financial transactions to/from such operators.
Czech Senate Approves New Gambling Legislation
Gamblers in the Czech Republic may have access to a much wider range of licensed betting sites as soon as January 2017 if the President signs a bill that passed the senate two weeks ago. New gambling laws proposed by lawmakers pave the way for operators based out of other European Union countries to apply for licenses to serve the Czech market.
Currently, only five local companies are licensed to offer real money sports betting and lotto games to Czech citizens. Many foreign companies continue to accept customers to this day without the proper licensing, but the government has so far taken little action to combat the issue. The new legislation will allow those operators to finally serve the Czech market legally. Additionally, the legislation will grant the government additional powers to combat any operators that choose to continue doing business in the Czech Republic without licenses.
One potential point of contention is the proposal's call for lotto and sports betting activities to be taxed at 23% of gross revenue and casino games to be taxes as high as 35%. These taxes will be levied in addition to current corporate taxes that max out at 19%.
On an interesting side note, hackers orchestrated a DDoS attack on the Senate website to knock it offline temporarily. iGamingBusiness reports that a statement purported to come from Anonymous (a loose coalition of hackers and online activists) took credit for the attack. The statement claims that the motive behind the attack was to protest the legislation's internet censorship proposal (blocking access to unlicensed betting sites).
Related News Roundups from 2016: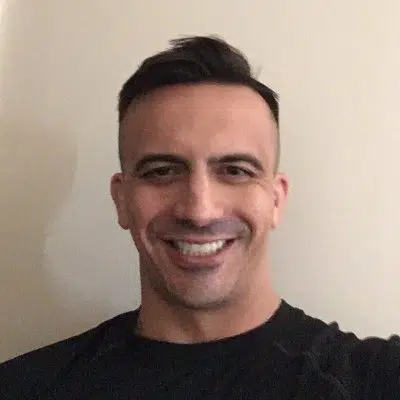 Wes Burns has more than a decade's worth of experience as a writer, researcher, and analyst in the legal online betting industry and is co-founder of OnlineBettingSites.com. Wes approaches his work from the viewpoint of players.