Regulatory Roundup: International Online Gambling News July 2017

Our online betting news roundup from earlier this month touched on a few regulatory issues, but that post dealt more with industry developments in general. Since then, we have rounded up a whole batch of updates related specifically to online betting regulation around the world. These regulatory updates span both June and July of 2017.
Today's post focuses exclusively on recent legal developments on a country-by-country basis. We will provide brief overviews with the most important information and link out to original sources so you can read up on the full story. Here's what we'll be discussing today:
Slovakia Cracking Down on Unlicensed Gambling Sites
Netherlands Making Progress in Online Gambling, But Still a Bumpy Road
Turkey Cracking Down on Illegal Online Gambling
UKGC Introduces New Online Gambling Awareness Requirements
Peru to Introduce Online Casino and Sports Betting Legislation
CJEU Rules Against Unfair Gambling Legislation in Member States
Portugal Grants Seventh Gambling License
UKGC Wants More Info on Activities in Other Jurisdictions
Jamaica Interested in Passing Online Gambling Legislation
Poland Gambling Blacklist Swells to 800+ Domains
Indian Officials Laying the Groundwork for Legal Online Betting
Slovakia Cracking Down on Unlicensed Gambling Sites
The Slovakian government has begun cracking down on unlicensed gambling sites, beginning with the introduction of a blacklist. Last week, the ministry of finance revealed the first 10 names to be added to the list. Some of the biggest names on the list include 888, Bet-at-Home, and William Hill.
The Ministry of Finance also issued notice that it has sent warning notices to a total of 17 online betting sites. According to iGaming Business, 10 of the sites that received warnings have already been added to the list. Five more were given 10 days to shut down their Slovakian operations and two others have already quit the market voluntarily.
This crackdown follows an amendment to Slovakian gaming laws last year requiring online bookmakers to acquire a gaming license and pay a 27% tax on total revenues. Sports betting and casino gaming remains under control of the local state-owned monopoly provider TIPOS.
Netherlands Making Progress in Online Gambling, But Still a Bumpy Road
At the Gaming in Holland Conference last month, the head of the Dutch gambling regulator provided a preview of gambling legislation in the Netherlands. Netherlands Gaming Authority CEO Marja Appelman explained that they wish to draft a bill of online betting and then described a basic outline of how they would like that bill to work.
First, the goal of new regulation is to get to know all prospective operators through the application process. This would include verifying the identify, background, transparency and trustworthiness of applicants.
Secondly, the application process would verify the competence, financial stability, gaming policies, procedures and marketing activities of applicants. This would also include looking into safeguards against gambling addiction established by applicants.
Third, the gambling bill would seek to assure the Gaming Authority is able to communicate effectively with licensees. This would include ensuring licensees are able to fulfill obligations regarding the data and safekeeping of information and providing an effective self-exclusion program.
This is a promising preview of things to come, but the road has been and continues to be bumpy. The Netherlands have taken their time addressing online gaming laws and have in the meantime taken aggressive actions against gambling operators doing business in the Netherlands.
For example, the Gaming Authority has already fined ComeOn €180,000 and Mansion Casino €150,000 for operating in the Netherlands without a license. Betsson has filed a complaint to the European Commission on the basis that the Netherlands is acting unfairly by taking action against operators without establishing a clear legal framework.
Turkey Cracking Down on Illegal Online Gambling
On the 4th of July, Turkey announced it has begun a two-year period of cracking down on unlawful online gambling. The initiative consists of a multi-pronged approach that will attack online betting operators on multiple fronts. New efforts will reportedly include:
Amending existing gaming legislation
Monitoring the internet for illegal online gambling
Enacting payment-blocking measures
Cracking down on the use of cryptocurrencies such as Bitcoin for online betting
Increasing awareness of gambling addiction
Imposing fines on betting sites that refuse to exit Turkey
Gambling Insider reports that three government agencies will participate in the crackdown. These are the Financial Crimes Investigation Council, the Banking Regulation and Supervision Agency and the Revenues Department and Information and Communications Technologies Authority. A special prosecutor will also be designated to head the new offensive.
Most concerning of all from a privacy standpoint is a report that people who access illegal betting sites through their smartphones will receive text messages from the government if caught visiting those sites.
UKGC Introduces New Online Gambling Awareness Requirements
The UK Gambling Commission has introduced new regulations aimed at giving gamblers a greater ability to monitor their gambling habits. Four new measures have been introduced that require licensed betting sites to:
Ensure customers have direct access to at least three months' worth of account and gambling information and at least 12 months' worth of that same information available on request
Ensure account and gambling information includes easily understood totals for a defined period, such as the ability to view total deposits over the past three months
Provide customers with a simple total sum of net deposits, which is total deposits minus total withdrawals
Provide gamblers with the ability to set limits across their entire gambling account as well as for individual games
UK licensed betting sites have until 1 April, 2018 to implement the above measures.
Peru to Introduce Online Casino and Sports Betting Legislation
This update is short on details, but there is word from a reliable source that Peru is preparing to introduce online casino and sports betting legislation. A short report from Gambling Compliance explains that a bill seeking to regulate casino and sports betting sites along with real-world sports betting terminals will be introduced to Congress by the end of July.
CJEU Rules Against Unfair Gambling Legislation in Member States
A ruling from the Court of Justice for the European Union has ruled that EU member states with unfair gaming laws may not take action against EU-licensed betting sites. The CJEU ruling came about as a result of a case involving Unibet and Hungary, but has wider implications for the EU in general.
The case at hand was initiated by Unibet who took Hungary to court over gaming laws that it argues violate EU treaties on the free movement of goods and services. Hungary had earlier fined Unibet and implemented internet blocking measures for failing to meet impossible licensing standards for non-Hungarian operators. In other words, Hungary was giving preference to local companies in violation of EU free trade agreements.
A Hungarian court later asked for a ruling from the CJEU. The response from the CJEU addressed not only Hungary, but the European Union as a whole. The CJEU response was that countries whose gaming laws are declared in violation of EU agreements have no authority to sanction betting sites that are licensed anywhere in the EU. The court also found Hungary's gaming laws to be in violation of EU law.
To further iterate the wide-ranging impact of this ruling, the secretary general of the European Gaming and Betting Association said, "the Court's ruling is a clear message to other gaming authorities, including the Dutch Gaming Authority, that they must not enforce regulation that does not comply with basic EU law."
Portugal Grants Seventh Gambling License
Portugal granted its seventh online gambling license last month since enacting new gaming legislation in 2015. The latest license went to Sociedade Figueira Praia, which operates at CasinoPortugal.pt.
Two operators have received two licenses (for sports betting and casino games) so the total number of operators licensed in Portugal is still only five. Portugal's total gaming market has grown to become worth more than €82 million since the first license was issued last year, but the country has had trouble attracting additional operators due to high tax rates.
In fact, government numbers show that nearly half of that €82 million in revenue has been gobbled up by taxes. Portugal's National Association of Online Gamblers has also announced that it intends to present a petition to parliament calling for lower taxes.
Currently, Portugal imposes a tax rate of 8 to 16% on sports betting turnover and as high as 30% on gross gaming revenue for casino, poker and bingo. The fact that seven licenses have been issued and revenues have already exceeded €82 million shows great potential for the Portuguese market, but the burdensome tax regime is taking a toll on individual operators and preventing the market from reaching its true potential.
UKGC Wants More Info on Activities in Other Jurisdictions
The UKGC has amended its Licence Conditions and Codes of Practice (LCCP) to ask for revenue data from licensees on a group level and not just on an operator level. Currently, the UKGC only asks individual licensed operators for information regarding revenue and marketing activities in other markets besides the UK – including so-called "grey markets" where the legality of online betting is not clear.
The UKGC explains that one of its duties is to keep crime out of gambling, but is unable to collect data from gaming groups as a whole. For example, an operator licensed in the UK may have a sister site targeting a grey market without reporting that secondary activity to the Commission.
As the UKGC puts it:
Revenues generated in "grey" markets could be used to gain a commercial advantage in Great Britain, for example by funding marketing spend in GB. For this reason we need operators to submit data on revenues for the group as a whole.
This change may result in certain UK-licensed betting sites becoming more conservative regarding which markets they target after the change takes effect in April of 2018.
Jamaica Interested in Passing Online Gambling Legislation
The Jamaican government announced in June that it is developing regulations to govern online gambling in response to growth in mobile betting. The government noted that even the local racetrack has begun accepting text betting, but there are no laws in place to regulate the activity.
The Minister of Finance gave a keynote address at the Caribbean Gaming Show and Summit last month where he explained that the Betting, Gaming and Lotteries Commission is in the process of drafting regulations and creating a licensing system for online betting.
The Jamaica Gleamer reported that local companies will be allowed to enter the international online gambling industry under the new regulations. Permitted forms of online gaming will reportedly include sports betting, bingo, lotteries, online casino games and poker.
Regarding timelines, the Betting, Gaming and Lotteries Commission has recently said it's too early to offer specific time frames.
Poland Gambling Blacklist Swells to 800+ Domains
Amendments to gambling laws in 2016 gave the Ministry of Finance the authority to create a blacklist of websites belonging to unlicensed gambling operators. Since then, the list of block domains has swelled to include more than 800 websites with more added every day.
Evidence of Polish authority's vigilance can be seen in the list itself. Not only are primary gambling domains blocked, but it is clear that secondary domains created by blacklisted sites are also being blocked quickly. For example, ArgoCasino.com shows up on the blacklist along with ArgoCasino21.com, ArgoCasino22.com, ArgoCasino23.com and so on for 57 different variations of that one domain.
Polish internet service providers are required by law to block access to blacklisted domains within 48 hours or face a fine of 250,000 PLN per incident. Poland is just one of many countries that practice some form of internet censorship for gambling purposes, but it has become one of the most prolific violators of free access to information in recent years.
Indian Officials Laying the Groundwork for Legal Online Betting
An article published July 16th by the Indian Express reports that the Sports Ministry is in the initial stages of creating a legal framework for regulated online betting in India. A ministry official told the Indian Express that the government has already begun information consultations with "various stakeholders in the government," but that it is likely to be at least two years before draft regulations are written.
The report also explains that the Sports Ministry will likely seek consultation from the UK Gambling Commission in an effort to understand how the UK manages online gambling and produce a similar outcome in India.
India has long shown huge potential as a regulated gambling market with a population of more than 1.3 billion, a quickly-growing middle class and rapidly-increasing access to the internet. According to some reports, the illegal sports betting market in India is already worth $150 billion per year.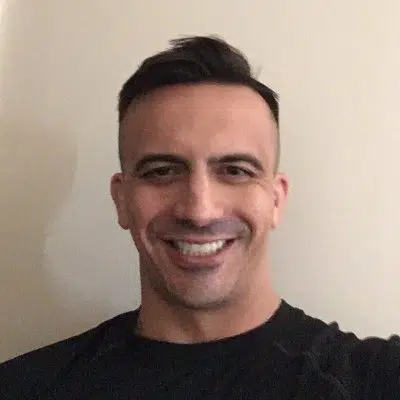 Wes Burns has more than a decade's worth of experience as a writer, researcher, and analyst in the legal online betting industry and is co-founder of OnlineBettingSites.com. Wes approaches his work from the viewpoint of players.