Report: GVC Takeover of Ladbrokes Coral Imminent

Reuters broke news earlier today that GVC Holdings and the Ladbrokes Coral Group are in the final stages of merger discussions and could formally announce a deal by Friday. If the deal does go through, the new entity would likely take over as the largest online betting firm in the world.
GVC Holdings is a major player in online gambling by its own right as the parent company of brands such as Bwin, Sportingbet, Partypoker and Foxy Bingo. Last year, GVC Holdings reported more than €4.5 billion in sports wagers taken. In addition to its consumer-facing operations, GVC is involved in business-to-business services for brands such as Dankse Spil in Denmark and PMU in France.
The Ladbrokes Coral Group operates both online and in the real world. Its online brands include Ladbrokes, Coral, Gala Casino, Gala Bingo, Eurobet, Betdaq and Sportium. Ladbrokes Coral is also the biggest British bookmaker with more than 3500 betting shops spread across England, Wales and Scotland.
Spokesmen from both companies declined to comment, but sources told Reuters the terms of the deal have not changed since GVC Holdings announced the possibility of acquiring a 53.5% ownership stake in Ladbrokes Coral.
Deal Details (Third Time's the Charm)
This is the third time in a year GVC Holdings has attempted to reach a deal with Ladbrokes Coral. Previous talks broke down over differences in how to value Ladbrokes Coral, and recent regulatory uncertainty hasn't helped. However, GVC Holdings has made significant headway in this latest attempt with an offer that provides a "clever structure" to deal with regulatory concerns.
The regulatory uncertainty comes down to betting limits on fixed-odds betting terminals (FOBTs). Critics have called FOBTs the "crack cocaine" of gambling due to their fast rate of play, high betting limits and the speed with which gamblers can lose their money.
Ministers have proposed lowering the limits on fixed-odds betting terminals from their current maximum stake of £100 down to anywhere from £50 to £2. This has made valuing Ladbrokes Coral difficult because a significant portion of the group's retail revenue derives from FOBTs.
To put that in perspective, Ladbrokes Coral chief executive Jim Mullen issued a warning that strict new limits on FOBTs could result in the close of as many as 1,000 of the 1,800 betting shops currently operating just in London. This is why the two firms have had such a tough time agreeing to a fair valuation for Ladbrokes Coral.
The new deal proposes a unique solution to deal with any outcome of the pending FOBT review. Under the terms of the deal, GVC will value Ladbrokes Coral at a minimum of 160.9p per share. This price will hold even if the UK curbs FOBT betting limits all the way down to £2. That's the worst-case scenario.
GVC Holdings is also offering a "contingent value right" of up to 42.8p per share depending on the outcome of the UK's FOBT betting limits decision. In summary, Ladbrokes Coral will be valued somewhere between a minimum of £3.1 billion and a maximum of £3.9 billion after all is said and done.
Ladbrokes Coral share prices spiked from 135.7 to 175.1 upon the original announcement on 7 December and have been trading in the 170s since.
Consolidation in Online Gambling
The potential GVC/Ladbrokes Coral deal is just the latest such news during a period of consolidation among major online betting sites. Increased regulatory concerns in recent years combined with growing competition from smaller and foreign firms have resulted in a spate of major mergers and acquisitions in recent years.
GVC and Ladbrokes have both been involved in major mergers themselves prior to this deal. Ladbrokes merged with Gala Coral just last year to form the Ladbrokes Coral Group while GVC acquired Bwin.Party last year as well.
Financial Times has an interesting report here detailing even more potential mergers. William Hill is reportedly interested in merging with someone (potential interests include GVC, 888 and the Stars Group). According to the report, industry executives are confident that we will see even more mergers in the near future.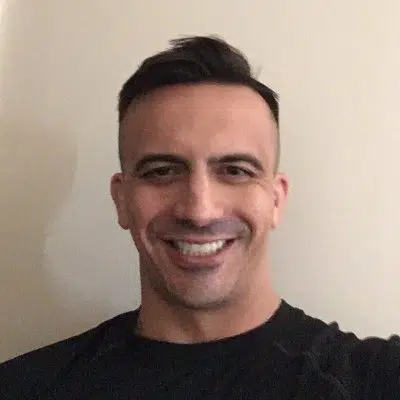 Wes Burns has more than a decade's worth of experience as a writer, researcher, and analyst in the legal online betting industry and is co-founder of OnlineBettingSites.com. Wes approaches his work from the viewpoint of players.