Welcome to the OBS Colorado sports betting guide. We aim to provide a concise and straightforward roadmap to all things gambling in Colorado. This includes news and reviews, industry updates and recommendations of CO betting sites that are licensed and legal.
Our primary focus here is on sports betting, both online and in-person, but we are committed to covering major developments and providing information to all forms of gambling. Whether it's the latest sports betting bonuses or big news out of Black Hawk, we cover it all to some extent.
Colorado Online Sportsbooks and Betting Apps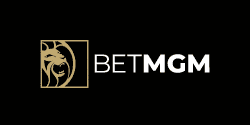 Up to $1,000 in Bonus Bets
Bonus Code: BUSABONUS
21+, T&Cs Apply. Gambling Problem? Call 1-800-GAMBLER
Legal CO Betting Sites
Colorado regulates a wider range of online gambling activities than many people realize. Sports betting was authorized by voters in November 2019 as you may have heard, but that is not the only form of online gambling that is legal in Colorado.
Legal Forms of Online Betting in CO:
Sports betting
Daily fantasy sports
Horse racing betting
Games of skill
Colorado Online Sports Betting
Colorado legalized sports betting through a two-part process in 2019. First, the state legislature passed HB 1327 to authorize sports betting and establish some basic regulations. The governor signed the bill in May 2019.
Second, Colorado voters had to approve the bill via statewide referendum before it could become law. That happened in November 2019. The bill required a public referendum due to Colorado's TABOR Amendment, which requires all legislation that includes a tax increase to be approved by the voters before it may take effect.
Even though the CO sports betting law does not increase existing taxes, it had to survive a statewide vote because it establishes a new tax on licensed Colorado betting operators. Despite the ballot question's awkward phrasing, voters approved the bill to formally legalize in-person and mobile / online sports betting.
The first Colorado sportsbooks opened one year later, in May 2020. Colorado online sports betting sites and mobile apps licensed by the Limited Gaming Control Commission (LGCC) may offers wagers on professional and college sports, including major events such as the Super Bowl and March Madness.
Colorado Sportsbook Reviews
The Colorado sports betting market is competitive thanks to favorable legislation with low taxes and plenty of openings for operators to set up shop.
How Sports Betting Works in Colorado
In-person and online sports betting is legal in Colorado for customers who are 21 or older and physically present within state lines when placing wagers via desktop computer or mobile device.
Under state law, Colorado casinos hold a monopoly over sports betting. Each casino that acquires a sports wagering license may accept wagers in-person through a retail sportsbook and online through a single website and mobile app.
Casinos are also allowed to form partnerships with third-party providers such as FanDuel and DraftKings for assistance in running their Colorado betting apps and to capitalize on brand name recognition.
For example, PointsBet got an early start on CO sports betting by forming a partnership with Cripple Creek's Double Eagle Hotel and Casino months before the referendum was even held. Under the terms of that deal, PointsBet is tasked with managing the casino's retail and mobile sportsbook operations.
Double Eagle gains an experienced partner while PointsBet gains access to the CO market. This is emblematic of the win-win relationships local casinos and online betting companies are reaching across the country.
BetAmerica has a similar deal in place with Bronco Billy's Hotel and Casino for a retail sportsbook and online betting.
How Sports Betting in Colorado is Regulated
HB 1327 established some basic regulations governing sports betting in Colorado and tasked the Limited Gaming Control Commission with overseeing the industry. The Commission is now in the process of drawing up more detailed regulations, but some of the basic requirements set forth by HB 1327 include:
Sets a minimum age of 21 to bet on sports
Sports betting operators taxed 10% on net proceeds
Each Colorado casino may apply for a sports betting license for a fee not to exceed $125,000
Each casino may offer in-person betting and a single online betting site / mobile app
Each casino may contract with a third-party provider to manage its retail and online betting operations
Casinos may offer wagers on professional, collegiate and Olympic sports events
Esports betting is prohibited on events that are not sanctioned by a sports governing body
Retail Sportsbooks in Colorado
In addition to mobile sportsbooks, casinos located in Black Hawk, Central City and Cripple Creek that acquire sports betting licenses may also construct retail sportsbooks to accept wagers in person.
With reasonable licensing fees and a 10% tax rate, most casinos in Colorado have found it financially viable to launch retail sportsbooks. Sportsbooks that are fully approved were given the go-ahead to begin accepting wagers after May 1st, 2020 and numerous locations have opened since.
Colorado Daily Fantasy Sports
Colorado formally legalized and regulated daily fantasy sports with the passage of HB 1404 in 2016. The bill created the legal framework under which fantasy sites may operate, established a licensing process for operators and set the ground rules for the conduct of operators.
Under CO law, fantasy contest operators are registered and licensed by the Office of Fantasy Contest Operator Registration and Licensure under the Division of Professions and Occupations. State law distinguishes between large operators and small operators for the purposes of registration and licensing.
Large fantasy operators are defined as those with more than 7,500 active players and must be licensed in Colorado. Small fantasy operators are defined as those with 7,500 or fewer active players and only need to be registered.
Currently, just two daily fantasy providers are licensed in Colorado as large operators:
FanDuel.com
DraftKings.com
A larger number of fantasy providers are registered as small operators. Some of the more well-known small operators registered in Colorado include:
Yahoo Daily Fantasy
Boom Fantasy
SidePrize (now PrizePicks)
Under Colorado law, daily fantasy sports contest operators must:
Ensure all customers are at least 18 years of age
Prevent employees and family members who live in the same household from participating in fantasy contests
Prevent the sharing of confidential information that could be used by third parties to gain an advantage in fantasy contests
Prevent athletes and officials who participate in or officiate sports events that are the subject of fantasy contests from participating in those contests
Provide a means by which customers may self-exclude from participating in fantasy contests
Segregate customer funds from operational funds
Distinguish highly experienced players and beginners and ensure highly experienced players are identified as such to all players
Disclose the number of lineups customers are allowed to enter into each contest
Prohibit the use of third-party scripts that can be used to gain an advantage over other players
Clearly disclose all rules that govern its fantasy contests
Take reasonable steps to limit each customer to a single account
Contract with a third party to perform an annual audit to ensure compliance with CO fantasy sports law
Colorado Horse Racing Betting
Horse racing betting is legal in Colorado at racetracks, off-track betting facilities (OTBs), and licensed betting sites / mobile apps for customers 18 and older.
Horse racing and parimutuel wagering are regulated by the Racing Division under the Colorado Department of Revenue. The Racing Division is also responsible for issuing licenses to advance deposit wagering providers (ADWs), which is just a fancy term for online horse racing betting.
The three most popular horse racing betting sites that are licensed in CO are:
Wagers can also be placed in-person at the state's last remaining racetrack, Arapahoe Park. Arapahoe Park hosts live racing from May through August each year in addition to simulcast wagering on races held around the country during the live racing season.
Eleven other off-track betting facilities in Colorado also offer year-round simulcasting and wagering. The full list of other OTBs includes:
Off to the Races

3215 Lake Avenue
Pueblo, CO 81005

The 8 Track

2460 Patterson, #3
Grand Junction, CO 81505

Pick 6 Lounge at the Mirage Sports Bar & Grill

8340 W. Coalmine Avenue
Littleton, CO 80123

Big D's OTB at El Bandido Nightclub

618 25th Street
Garden City, CO 80631

Post Time at the Playing Field Sports Bar

3958 Academy Blvd N, #112
Colorado Spring, CO 80917

Celtic on Market

1400 Market Street
Denver, CO 80202

Softball Country

2101 W 64th Avenue
Denver, CO 80221

Elevated Stakes

2419 N Union Blvd
Colorado Springs, CO 80909

Sundance Steakhouse & Saloon

2716 E Mulberry Street
Fort Collins, CO 80524

Havana Park

10750 E Iliff Avenue
Aurora, CO 80014

Pick 6 Lounge at Fox and Hound

9239 Park Meadows Drive
Lonetree, CO 80124
Greyhound racing fell out of favor in Colorado over the early and mid 2000s until the last remaining greyhound track closed in 2008. Governor John Hickenlooper signed a bill to formally outlaw greyhound racing in 2014 to permanently end the sport in Colorado.
Licensed OTBs and betting sites may still accept wagers on greyhound races found elsewhere, but live racing is nowhere to be found in Colorado.
Colorado Casinos
Colorado legalized casino in gambling in Black Hawk, Central City and Cripple Creek with the passage of the Limited Gaming Act in 1991 following a statewide referendum approved by voters the previous year. The first casinos were up and running by the end of 1991.
Under the law at the time, casinos could only offer accept maximum wagers of $5 on slots, blackjack and poker games. Casinos were also required by close by 2 AM.
Those rules were relaxed in 2008 when voters approved Initiative 50 during the November election. The passage of Initiative 50 increased the maximum wager at Colorado casinos to $100, authorized craps, authorized roulette and allowed casinos to remain open 24 hours a day.
Poker in Colorado
Online poker is illegal across the board in Colorado, but in-person poker games are permitted at casinos and in other locations if certain conditions are met.
Online Poker
State law strictly prohibits online gambling in all its forms, including online poker. Despite what you may read online elsewhere, there are no legal Colorado poker sites operating anywhere in the state.
Certain offshore websites do offer online poker games to CO residents, but those games operate contrary to multiple state and federal laws. These games are unregulated, unlicensed and cannot guarantee the safety of your funds or fairness of the games. We recommend staying far away from such sites.
Poker at Casinos
Licensed casinos in Colorado may host real money cash games and tournaments. Cash poker games in Colorado are subject to the same $100 maximum wager that is applied to all forms of gambling at casinos.
As a result, true no limit cash games do not exist in Colorado. Instead, spread limit games such as $1/$2 and $2/$5 allow players to wager anywhere between $1 and $100 no matter how much is in the pot at any given time.
A number of Colorado poker rooms have closed over the years, leaving four active poker rooms today:
Black Hawk
Ameristar Poker Room: 22 tables, $1/$3 spread Holdem, $2/$5 spread Holdem, $30/$60 limit Holdem, $50/$100 limit Holdem, $2/$5 spread Big-O and additional game types/limits available on request – most popular poker room in Colorado
Horseshoe Blackhawk Casino Poker Room: 10 tables, free drinks and table side service, $60 tournaments on Friday sand Saturdays
Bally's Black Hawk Poker Room: 17 tables + a five-table overflow room for tournaments and home of the Colorado Poker Championship
Cripple Creek
Midnight Rose Poker Room: 8 tables, $1/$2 spread Holdem, $1/$2-$20 spread Holdem, $5/$10 7 Card Stud Hi-Lo, $5/$10 Omaha Hi-Lo, open Tuesday through Sunday
Social Poker Games
Social poker games are permitted in Colorado as long as the players have a "bona fide social relationship" outside of gambling.
Home poker games also cannot be run for a profit, either directly or indirectly. This means the host of a poker game cannot charge a rake, entry fee, sell drinks or come up with other creative ways to profit off the game.
Games of Skill
Games of skill played for money are legal in Colorado. CO Rev Statutes § 18-10-102 defines gambling as follows (emphasis ours):
(2) "Gambling" means risking any money, credit, deposit, or other thing of value for gain contingent in whole or in part upon lot, chance, the operation of a gambling device, or the happening or outcome of an event, including a sporting event, over which the person taking a risk has no control, but does not include:

(a) Bona fide contests of skill, speed, strength, or endurance in which awards are made only to entrants or the owners of entries;

(b) Bona fide business transactions which are valid under the law of contracts;

(c) Other acts or transactions now or hereafter expressly authorized by law;

(d) Any game, wager, or transaction which is incidental to a bona fide social relationship, is participated in by natural persons only, and in which no person is participating, directly or indirectly, in professional gambling; or

(e) Repealed.

(f) Any use of or transaction involving a crane game, as defined in section 12-47.1-103 (5.5), C.R.S.
In other words, state laws on gambling do not apply to real money skill games in Colorado.
A handful of online skill gaming sites headquartered in the United States offer games of skill to CO residents:
WorldWinner.com: Offers simple games of skill such as Solitaire, Bejeweled, Angry Birds and Scrabble among others. Players compete either heads-up or in tournament fashion for real money payouts.
GamerSaloon.com: Compete in esports matches or tournaments for real money. GamerSaloon supports all the latest competitive console games.
PlayersLounge.co: Similar idea to GamerSaloon – compete on your PC or console for real money across a wide range of popular games.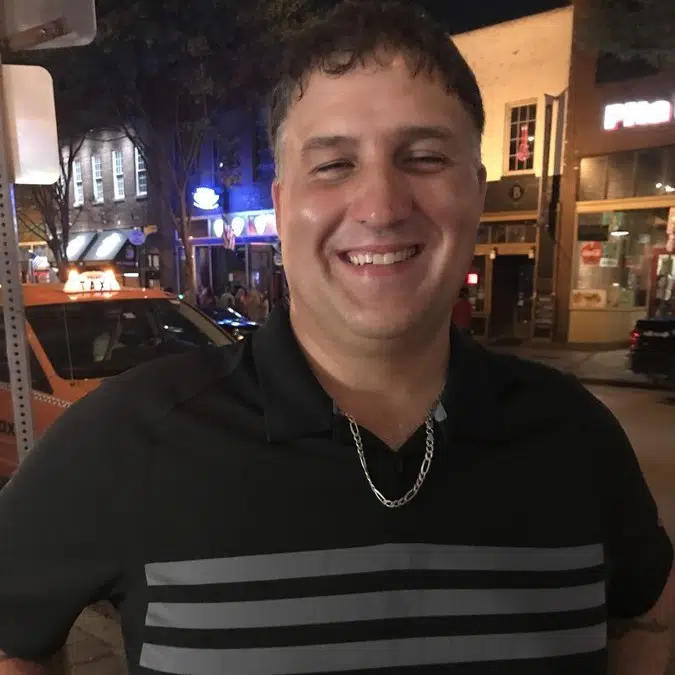 Mike Murphy is the founder of OnlineBettingSites.com and has over 10 years of experience in the legal online betting industry. A regular attendee of industry trade shows and conferences, Mike is a strong proponent of regulated markets and responsible gambling policies.