Could Online Sports Betting Come to New Jersey?
We will soon find out if sports betting will be offered at racetracks and casinos in New Jersey. Later today, a federal judge will hear New Jersey Governor Chris Christie's case for legalizing sports betting in New Jersey. This is an important case in its own right, but what we really want to know is if it means online sports betting could come to New Jersey.
Update: US District Judge Michael Shipp decided on Monday that the ruling would be postponed in order to give both sides additional time to file more briefs. He will then hear oral arguments on October 31st and will then give his ruling.
Let's start with a quick background on the current case and then I'll explain why online bookmaking probably won't be coming any time soon.
This case dates back to a federal 1992 law called the Professional and Amateur Sports Protection Act (PASPA or "the Bradley Act") that banned sports betting nationwide except in four states that already had some form of sports betting. The list of exempted states consists of Oregon, Delaware, Montana and Nevada. Today, Nevada is the only state that has actual fixed-odds sports betting.
Chris Christie is attempting to bring sports betting to New Jersey in an effort to revive the state's struggling gambling industry. He issued a directive in September to repeal the state ban on sports betting. New Jersey will not be regulating or authorizing sports betting; it will merely not prosecute licensed racetracks and Atlantic City casinos who choose to offer sports bets.
His argument hinges on this key piece of text from the Bradley Act:
'It shall be unlawful for–
'(1) a governmental entity to sponsor, operate, advertise, promote, license, or authorize by law or compact, or
'(2) a person to sponsor, operate, advertise, or promote, pursuant to the law or compact of a governmental entity,
In summary, Christie's argument is that the directive does not violate federal law because New Jersey will not endorse or regulate sports betting. New Jersey also will not pass a law to authorize sports betting. Instead, the state will refuse to prosecute racetracks and casinos who opt to offer sports betting to customers.
The US Department of Justice, the NCAA and all major professional sports leagues oppose New Jersey's initiative and will be fighting it every step of the way. Sport leagues claim legal sports betting would jeopardize the integrity of professional sports (even though betting is already legal in Nevada). In any case, Chris Christie has some powerful and well-funded opponents standing in between him and his goal to bring sports betting to the Garden State.
If Judge Shipp decides New Jersey's move is in accordance with the law, we'll be seeing sports betting at New Jersey gambling venues soon after. This would make New Jersey the only other state besides Nevada where people can go and place wagers on individual sporting events at legitimate bookmakers. The only restriction would be a blanket prohibition on betting on New Jersey college teams or any sporting event hosted inside the state.
What this could mean for online sports betting
And now we enter the land of speculation. New Jersey hasn't specifically mentioned legalizing online sports betting but it's easy to see where this could all go. New Jersey is one of the only states in the US that regulates online gambling and poker.
If Judge Shipp does indeed give New Jersey the green light to host sports betting at its land-based casinos, what's to stop them from offering their games online? After all, most of Atlantic City's casinos already have working agreements with technology providers to host internet games for people inside the state.
There's just one problem: the Wire Act. The only reason we even have online poker and internet casino games now is because a federal judge ruled in 2011 that the federal Wire Act only applies to sports betting. In other words, the government still believes the Wire Act makes it illegal to bet on sports over the internet.
This is a federal prohibition that bans online sports wagering across the entire nation. Nobody, not even in states where online casinos are allowed, may offer real money sports wagers over the internet. The Wire Act isn't as vague as the Bradley Act and the federal government very specifically interprets the Wire Act as applying to online sports wagering.
For that reason, I think it's unlikely that we'll be seeing internet sportsbooks any time soon in New Jersey. Chris Christie is already pushing the line with one federal law in his latest initiative. If he is successful, I don't think he'll want to start a new fight against the Wire Act so soon and give his anti-gambling opponents even more ammo in their war on internet gambling.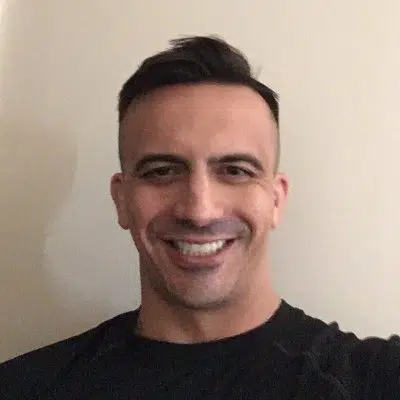 Wes Burns has more than a decade's worth of experience as a writer, researcher, and analyst in the legal online betting industry and is co-founder of OnlineBettingSites.com. Wes approaches his work from the viewpoint of players.