New Jersey was instrumental in getting sports betting legalized throughout the US. It took two trips to the courts. The first attempt tried to deregulate sports betting in New Jersey. It lost. After learning what went wrong, New Jersey created a new law and prevailed against major sports leagues in 2018.
The Professional Amateur Sports Protection Act (PASPA) was ruled unconstitutional in that case. That law prevented states from legalizing sports betting. It exempted Nevada and three states with lottery parlay cards. New Jersey could have worked to legalize sports betting in 1992 but failed to act in the one-year window provided by PASPA for states with a mature casino industry.
New Jersey was able to launch sports betting weeks after PASPA was ruled unconstitutional. The state already had online casinos and poker. It was easy to integrate online sports betting into the existing infrastructure.
There are several ways to take part in New Jersey sports betting. Online, often using mobile betting apps. Atlantic City casinos and racetracks may have sportsbooks. Bets are accepted at counters and kiosks.
NJ Online Sportsbooks and Betting Apps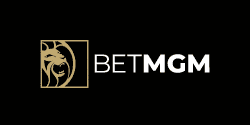 Up to $1,000 in Bonus Bets
Bonus Code: BUSABONUS
21+, T&Cs Apply. Gambling Problem? Call 1-800-GAMBLER
The New Jersey Division of Gaming Enforcement regulates sportsbooks in the state. The minimum age for New Jersey sports betting sites is 21. This age also applies to retail betting.
New Jersey Sports Betting Sites
There are 27 licensed sportsbooks in New Jersey. However, not all are in current operation. The New Jersey betting sites listed below are on the Division of Gaming Enforcement's website and are active as of March 5, 2023. (theScore and vie.gg seem defunct but are listed)
BetRivers (formerly PlaySugarHouse)
888
BetParx
Borgata
Caesars Sportsbook
Golden Nugget
Hard Rock
Mojo
PlayUp
Prophet Exchange
Sporttrade Exchange
Superbook
Tipico
Unibet
WynnBet
The New Jersey Division of Gaming Enforcement regulates online sportsbooks in the state. It handles all steps of the licensing process, including investigating applicants to ensure the suitability of businesses and employees.
Another part of the regulatory process of New Jersey betting sites is the types of wagers permitted. For example, state law forbids betting on any in-state college event or one played in the state, even if a New Jersey team does not participate.
The Division of Gaming Enforcement publishes the types of games permitted for betting. It includes the obvious leagues like NFL, NBA, NCAA, NHL, MLB, and MLS. In addition, there are other types of football, baseball, softball, badminton, bandy, basketball, billiards, boxing, bowling, bull riding, cricket, curling, cycling, entertainment, esports, gold, handball, hockey, jai alai, lacrosse, MMA, Olympics, racing, rowing, rugby, sailing, snooker, soccer, table tennis, tennis, and volleyball.
The New Jersey Division of Gaming Enforcement investigates complaints about online sportsbooks in the state. If you have a dispute, contact regulators by calling (609) 984-0909 or emailing igaming@njdge.org.
This process is only available for sites licensed by New Jersey. If you bet at an unlicensed offshore site, you have no recourse if you are not paid or your winning bet is graded wrong.
New Jersey Sports Betting Bonuses
There are four types of New Jersey sports betting bonuses. These are only available at online sportsbooks. Ones at casinos and racetracks do not offer bonuses.
The most common New Jersey sports betting bonus is a loss rebate. This is when a player new to the site receives a promotion that replaces their first bet with a credit if it loses.
For example, you may see an advertisement that says there is new bet given to a player if their first one loses, up to $1000. If the bettor wins their first wager, they keep the money. If it loses, they must make another one with the credit, hoping to get the first one back.
Some sports betting sites require the bonus bet in this example to be wagered simultaneously. Others let the player lower their variance by breaking it up into many bets. Players usually only have seven days to make a wager with the bonus bet. If the deadline passes, the bonus bet expires. A loss rebate bet must only be wagered one time to withdraw.
Another common New Jersey online sportsbook bonus is when the player makes a small wager and receives exponentially more in bonus bets. In this type of bonus, the bet does not need to lose. However, in some cases, it may need to win. An example of this type of bonus is "bet $5, get $200." The wagering requirement is only once for most of these bonuses.
A match bonus is another type of New Jersey sports betting bonus. That is where the bonus is awarded based on the deposit size. A typical version of this is 20% up to $1000.
This language means that for every $100 deposited, the player received $20 in bonuses, up to the maximum amount. In this case, $5000 is the maximum qualifying bonus. The player must meet a wagering and time requirement. The player must often wager 25 times the bonus to withdraw anything. The rules allow 30, 60, or 90 days to meet the wagering requirement. It is important to read the terms and conditions of the bonus to avoid having it expire unexpectedly.
Some online sportsbooks have a small no-deposit bonus. The amount is usually $10. The player can use any winnings for more wagers but may need to deposit to request a withdrawal. The wagering requirement for no-deposit bonuses is usually equal to the amount given.
New Jersey Sports Betting Laws
New Jersey is the state that overturned the Professional and Amateur Sports Protection Act (PASPA). The case was Murphy v NCAA. While the NCAA is the named defendant in the case, the NFL, NBA, NHL, and MLB were also part of the challenge of New Jersey's attempt to legalize sports betting.
After losing in the courts on its first try with its 2012 law, New Jersey returned to the drawing board in 2014 with a new law that fixed the issues the first one had. In May 2018, by a 6-3 vote, the US Supreme Court overturned PASPA. As a result, retail New Jersey sportsbooks opened in June 2018.
The legislation that created the current New Jersey sports betting structure started with Assembly Bill 4111. Governor Phil Murphy signed it into law on June 11, 2018. The New Jersey Division of Gaming Enforcement regulates the state's sports betting sites. Some retail sportsbooks receive oversight from the New Jersey Racing Commission.
All New Jersey sports bettors must be at least 21 years old. This age requirement applies to betting sites and retail sportsbooks at racetracks and Atlantic City casinos. Licensed New Jersey sports betting sites must pay a $650,000 licensing fee. This fee includes $250,000 to fund responsible gambling programs. This tax is substantially higher than the $100,000 license for retail sportsbooks.
The tax rate for New Jersey online sportsbooks is 13%, 4.5% higher than retail books. Mobile sportsbooks licensed through racetracks pay an additional 1.25%. Up to three brands, known as skins, may share a license.
The most notable exclusion for New Jersey sports betting is its college sports exclusions. Wagers are not accepted on colleges based in New Jersey, or college events played in the state. A November 2021 ballot question asked voters to change the state constitution to permit these wagers. It was defeated by a 57-43 margin.
The New Jersey Division of Gaming Enforcement keeps a list of approved leagues for sports betting. It includes the expected ones, like the NFL, NCAA, NHL, NBA, NHL, MLS, PGA, UFC, and NASCAR. There are dozens more available under sports like football, basketball, hockey, baseball, soccer, auto racing, mixed martial arts, boxing, tennis, table tennis, volleyball, cricket, rugby, snooker, sailing, rowing, auto racing, cornhole, The Olympics, golf, and darts.
New Jersey permits betting on some unusual events, including Nathan's Famous Hot Dog Eating Contest, eSports, the Emmy Awards, and the Academy Awards.
New Jersey Betting FAQ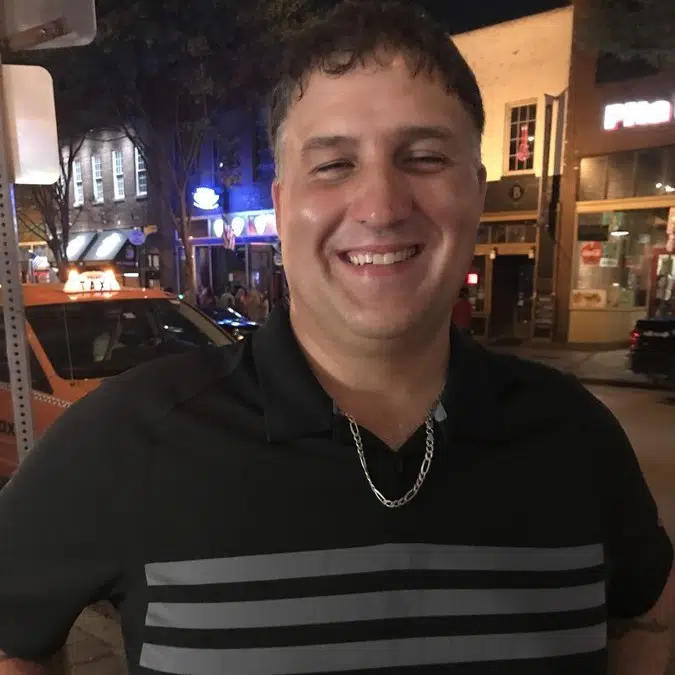 Mike Murphy is the founder of OnlineBettingSites.com and has over 10 years of experience in the legal online betting industry. A regular attendee of industry trade shows and conferences, Mike is a strong proponent of regulated markets and responsible gambling policies.