New Jersey Sports Betting Begins October 26
, we found out that New Jersey Governor Chris Christie officially passed Senate Bill S2460 to allow local racetracks and casinos to offer wagers on sports. Christie signed off on the bill on October 17th and gave local venues the ability to provide sports betting without fear of criminal prosecution from the state.
Monmouth Park was the first venue to acknowledge the new legislation and announced on Friday that it would start accepting wagers on athletic events beginning October 26th. The legal battle isn't over yet though. The NFL, other professional sports leagues and the NCAA all strongly oppose sports betting and will likely continue to fight the Governor's actions in the courtroom.
Any or all of these leagues could file for an injunction or restraining order before the 26th to prevent Monmouth Park from going live with its sportsbook. If not, the racetrack will start accepting bets this Sunday at its newly-developed William Hill Sports Bar.
The William Hill Sports Bar was constructed after international bookmaker William Hill teamed up with Monmouth Park to sponsor the Haskell Invitational for two years and invest in a brand new sportsbook at the track. It was a risky move for William Hill at the time because it was far from guaranteed that sports betting would ever become legal in New Jersey. But with this latest news, it's starting to look like it just may have been a smart wager.
US District Judge Michael Shipp was supposed to rule on the case back on October 6th to determine if New Jersey's plan was in violation of federal law. The state's gaming venues were all planning to see the outcome of that ruling before going forward with any plans. Chris Christie also asked everyone to hold off on going live for 45 days.
However, the hearing was pushed back at the last minute to October 31st. Monmouth Park got tired of waiting and is now ready to offer sports betting one week from today. NJ.com got a quote from Dennis Drazin, the park's attorney that says it all:
"We're going to start taking bets on the 26th and if someone tries to stop us they're going to need an order from the judge."
I've seen a number of news sources claiming that the governor has been flip-flopping on the issue because he vetoed a similar bill earlier this year. Just a few minutes of research will show you that Christie's intent in vetoing the previous bill wasn't to prohibit sports betting in NJ; it was to make sure they went about it the right way for the greatest chance of courtroom success.
A statement from Christie posted on the NJ Governor's website had this to say:
"As I've said all along, I am a strong proponent of legalized sports wagering in New Jersey. But given earlier decisions by federal courts, it was critical that we follow a correct and appropriate path to curtail new court challenges and expensive litigation," Governor Christie said. "I believe we have found that path in this bipartisan legislative effort."
Does this have any implication for online sports betting?
Probably not. As I explained earlier, the crux of this case is based on how the Professional and Amateur Sports Protection Act (PASPA) is interpreted. New Jersey's case for sports betting is narrow in scope and only applies to land-based gambling.
Online sports betting isn't included in the discussion thanks to the federal Wire Act. The Wire Act clearly outlaws remote sports betting and would have to be repealed before New Jersey or anyone else in the country could get involved in online sports betting. That would be a whole new, contentious issue.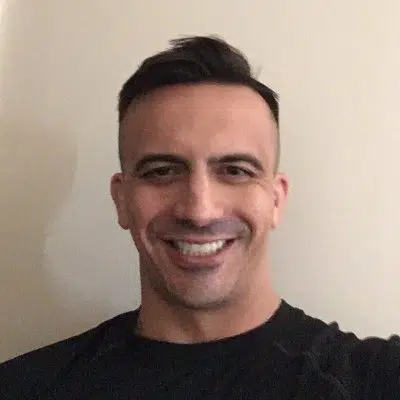 Wes Burns has more than a decade's worth of experience as a writer, researcher, and analyst in the legal online betting industry and is co-founder of OnlineBettingSites.com. Wes approaches his work from the viewpoint of players.