Is Sports Betting Coming to New Jersey?
Legal sports betting might be coming to New Jersey for the first time. Earlier today, NJ Governor Chris Christie issued a Statewide Directive to allow casinos and racetracks to offer sports betting without risk of criminal or civil liability.
The Christie administration believes that there are no federal laws preventing the state from legalizing real money sports betting. The administration also filed a motion in federal court asking Judge Michael Shipp to clarify a previous ruling that rejected New Jersey's 2012 plan to issue licenses to local bookmakers.
The directive gave the go-ahead for casinos and tracks to begin offering sports betting immediately, but there will likely be a wait time as everyone waits to see what Judge Shipp has to say on the matter. If he signs off on the measure, we could see sports betting in New Jersey very soon.
What's different this time?
This latest effort is based on an interpretation of the federal Professional and Amateur Sports Protection Act of 1992 (PASPA) (full text here). The key piece of text in that law is this:
'It shall be unlawful for–
'(1) a governmental entity to sponsor, operate, advertise, promote, license, or authorize by law or compact, or
'(2) a person to sponsor, operate, advertise, or promote, pursuant to the law or compact of a governmental entity
New Jersey's last attempt at legalizing sports betting fell afoul of this portion of the Act which prevents states from promoting, licensing or authorizing by law the act of betting on sports. The problem was that New Jersey had plans to issue sports betting licenses, which is clearly prohibited by PASPA.
This time around, the state isn't specifically passing legislation to legalize sports betting nor will it issue licenses. Instead, they have issued a Statewide Directive to NOT criminalize sports betting at existing casinos and tracks.
New Jersey will have no other involvement in sports betting beyond that. Their argument is that if New Jersey stays away from licensing and regulating the industry, the directive does not break federal law. However, existing casinos and racetracks will be the only entities authorized to offer wagers on sports. We won't be seeing any sort of Wild West situation with bookmakers opening on every corner.
Based on my limited legal experience (i.e. none), the question of if this holds will depend on how Judge Shipp interprets "authorize by law or compact." Is there a difference between "authorizing by law" and "not criminalizing"? We'll find out soon.
Will this pave the way for online sports betting in New Jersey?
No, I don't think this will. New Jersey is one of just three states that currently regulate online casino games and poker. Even if the state legalizes betting at local casinos and tracks, the federal Wire Act still prohibits sports betting over the internet.
In fact, the only reason New Jersey even has online casinos and poker sites today is because a legal opinion issued by the Department of Justice in 2011 found that the federal Wire Act only applies to online sport betting and not casino games and poker. No matter what happens in New Jersey, the Wire Act appears to still enforce a prohibition of internet sports gambling.
You can see the full press release here.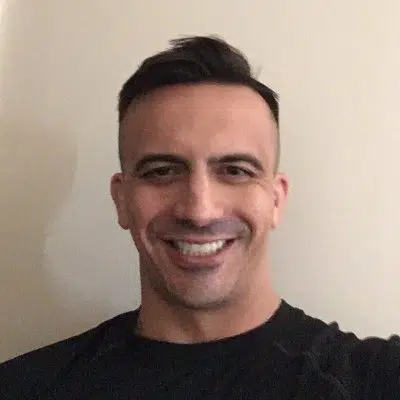 Wes Burns has more than a decade's worth of experience as a writer, researcher, and analyst in the legal online betting industry and is co-founder of OnlineBettingSites.com. Wes approaches his work from the viewpoint of players.