Temporary Injunction Blocks Sports Betting in New Jersey
Sports betting services will not go live in New Jersey as the National Collegiate Athletic Association (NCAA) along with four prominent US professional sports leagues have obtained a temporary stay order to prevent the Monmouth Park Racetrack from accepting bets on sports.
The Monmouth Park Racetrack had planned to start offering sports betting services from October 26, Sunday. But these plans had to be put on hold as the Trenton-based US district court issued an injunction in support of the NCAA, the National Football League (NFL), the National Hockey League (NHL), the National Basketball Association (NBA), and the Major League Basketball (MLB).
While stating that this development is disappointing, Dennis Drazin, legal advisor to Darby Development, which owns Monmouth Park, expressed confidence that sports betting services will go live in New Jersey soon. He said: "We have prepared for this event for quite some time and have stated from the onset that we will be ready on day one. While that won't be this Sunday, we remain committed to that promise and will be operational as soon as possible."
Referring to the injunction as "an obvious judicial error," Senator Ray Lesniak highlighted in a tweet that the leagues had no objections to anybody placing bets on their matches in New Jersey or to bets made on the Atlanta Falcons vs. Detroit Lions match at London's Wembley Stadium.
Agreeing with Lesniak, Senator Joe Kyrillos said that the bill will succeed in the near future in spite of the injunction. He said: "I believe the court will find after a more thorough review that New Jersey's repeal of prohibitions on sports betting at our racetracks and casinos is compliant with both federal law and the guidance provided in previous federal court rulings."
Drazin said that the leagues will have to pay up to $1.7 million in bonds as damages to the state's Thoroughbred Horsemen's Association if it is later found that the injunction was awarded unfairly. He also said that, as the injunction applies only to NCAA and the four professional sports leagues, betting on mixed martial arts (MMA), boxing, tennis, golf, soccer, and NASCAR racing is allowed.
Expressing confidence that the bill will succeed, he said that the judge's ruling is only temporary and legalized sports betting in New Jersey is just round the corner.
Last May, Monmouth Park and William Hill signed a partnership deal, as a result of which a Vegas-style sports betting facility would be made available.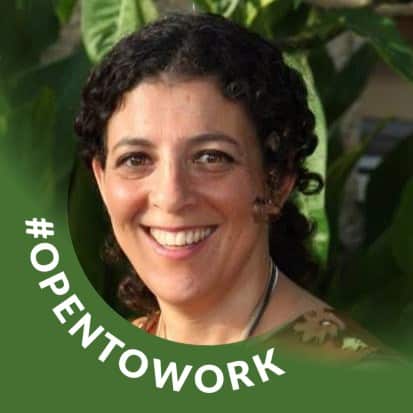 Renee is an international analyst and journalist specializing in covering legal developments and legislative efforts in regulated online betting markets world wide.