Labour Party Calls for Stringent New Betting Regulations in the UK

Labour Party Deputy Leader Tom Watson has published a sweeping policy report on gambling that recommends a ban on the use of credit cards for betting and prohibiting gambling advertising during live sporting events, among other proposals.
The Labour Party's "Review of Problem Gambling and Its Treatment" published last Thursday explains in the party's concerns regarding gambling and outlines various proposals to combat unhealthy gambling habits in the UK.
The report describes gambling and gambling disorder as "Britain's 'hidden epidemic' with 430,000 problem gamblers and a further 2 million at risk of developing a gambling problem," with the problem compounded by limited and fragmented treatment options.
In addition to calling for additional research and better treatment options, the report outlines numerous policy proposals that the Labour Party believes are necessary to combat problem gambling in the UK. Some of the most noteworthy policy proposals are described below.
Ban on Credit Card Betting
The Labour Party believes the practice of using credit cards to bet "heightens the risk that you will bet more than you can afford and therefore we believe that credit card betting should be banned."
The Labour Party also wishes to see collaboration with major banks to assist players who wish to self-exclude by allowing players to contact their banks to automatically block payments using merchant category codes linked to gambling on debit card transactions.
A credit card betting ban, although controversial, has widespread support extending beyond the Labour Party. Back in March, the UK Gambling Commission released a report that suggested it would consider a ban on using credit cards for betting.
The March UKGC report indicated that anywhere from 10% to 20% of online betting deposits are made with credit cards. That still leaves the majority of other deposits coming from other sources, but credit cards still account for a not-insignificant total of up to £8.6 billion in annual deposits currently.
On one hand, a credit card ban would leave plenty of other deposit methods as options for players that don't involve the possibility of getting in over one's head. On the other hand, it would probably do very little to stop people from finding other ways to gamble on credit.
More Regulations on Betting Shops
The Labour Party notes there has been "a proliferation of bookmakers on our high streets and councils have struggled to counter their rise through regulation."
As a result, the Labour Party believes councils should be given extra power to "prevent the clustering" of betting shops and that the proposed construction of a new betting shop should be subject to a series of impact assessments.
The Labour Party would also like to require all betting shops to be staffed by at least two people at all times "to ensure player and staff safety."
Additional Regulations to Limit Children Being Exposed to Gambling
Additional regulations are called for to reduce the exposure of children to gambling. As the Labour Party report explains, there are already restrictions in place that prohibit land-based facilities from directly appealing to children, but those same restrictions do not extend to online betting.
Thus, the Labour Party wants to limit free-play online gambling games to people 18 and older. Presumably, this means requiring age/identity verification before allowing people to play free versions of slots and other games at online casinos rather than simply allowing website visitors to check a box confirming they're over 18.
Furthermore, the Labour Party would like to grant additional powers to regulators to remove apps that are offered to children without proper age verification.
Whistle to Whistle Ban on Gambling Adverts During Live Sports
Advertising and its impacts on problem gambling remain a concern of the Labour Party. Therefore, they suggest banning all gambling adverts for a yet-to-be-determined period of time before and after all matches, as well as a complete ban during those matches.
That's not all, though. The Labour Party also says it will evaluate the effectiveness of such a ban and then decide if further restrictions are warranted. However, the Labour Party does acknowledge that it would be open to "limited exemptions" for sports intrinsically linked to gambling, such as horse racing.
Additionally, the Labour Party would like TV adverts and pitch-side advertising to include responsible gambling messages, a ban on gambling shirt sponsorships in the Premier League and possibly a ban on shirt sponsorships in other leagues.
The Labour Party hopes that leagues will voluntarily agree to stop accepting such sponsorships, but says it is ready to enforce that ban by legislation if necessary (which seems to render the point about it being "voluntary" moot).
Introduce a Mandatory Levy to Fund Problem Gambling Prevention and Treatment
UK betting sites are currently asked to voluntarily donate some portion of their gross gambling yield to fund the research, education and treatment (RET) of gambling addiction. GambleAware recommends betting sites donate 0.1% of their gross gambling yield, but no minimum amount is enforced and some betting sites donate absolutely nothing.
Labour would like to enforce a compulsory levy of 1% of gross gambling yield to fund RET efforts. Labour estimates this would raise an estimated £135-£140 million in funding to address gambling addiction in the UK.
Introduce a New Gambling Act
The Labour Party notes multiple times in its report that the 2005 Gambling Act is now dealing with an "unforeseen" explosion of online gambling. The next Labour Government therefore wishes to introduce a new Gambling Act "fit for the digital age with an increased emphasis on public health and harm prevention."
In summary, Labour is calling for a major shakeup of the industry with the primary aim being to address and fund treatment for problem gambling. These proposals pile on top of what is already a long line of crackdowns on gambling operators that include a steep reduction in the stakes accepted by fixed-odds betting terminals, stringent new advertising regulations and bigger penalties for betting sites found in breach of regulations.
Labour's proposals would almost certainly result in a significant contraction of the UK betting industry, but that seems more like a feature than a bug considering these latest proposals all relate to betting addiction. Between a sustained negative media campaign and rising costs of doing business, UK betting sites are really starting to feel the pinch and worry about what's to come.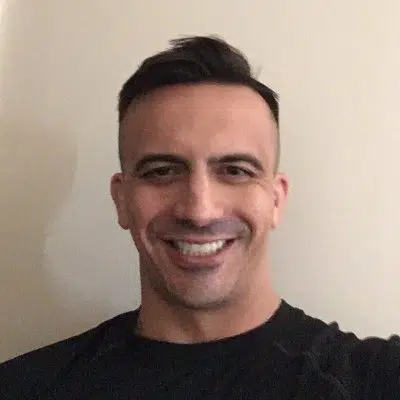 Wes Burns has more than a decade's worth of experience as a writer, researcher, and analyst in the legal online betting industry and is co-founder of OnlineBettingSites.com. Wes approaches his work from the viewpoint of players.