West Virginia was one of the early movers in the US sportsbook industry. The state launched retail sportsbooks in August 2018, just three months after the US Supreme Court struck down the Professional and Amateur Sports Protection Act. Online sportsbooks opened in January 2020.
There are two ways to make a sports bet in West Virginia. One is by going to the state's five casinos. There are live ticket counters in all. The most common way is online. This is done on a sports betting site or its mobile app. Available platforms include iOS, Android, Mac, and PC.
The West Virginia Lottery regulates all sports betting in the state. The same government entity oversees the state's casinos, online casinos, video lottery establishments, and traditional lottery games. West Virginia sports bettors must be at least 21 years old and inside the state line at the time of action.
West Virginia Sports Betting Sites
There are nine licensed West Virginia sports betting sites. The list is available on the West Virginia Lottery's website. The list is updated when there are changes and includes software providers and vendors. Here are the nine licensed sportsbooks.
ESPN Bet Sportsbook
BetMGM Sportsbook
BetRivers Sportsbook
Caesars/William Hill Sportsbook
DraftKings Sportsbook
FanDuel Sportsbook
Golden Nugget
PointsBet
WynnBet
The West Virginia Lottery handles all forms of the online sportsbook regulatory process. Its responsiblities include background checks for licensees, the types of wagers accepted, responsible gambling funding, and dispute resolution.
Some West Virginia sports bettors may choose to continue playing at offshore sites that do not hold a license anywhere. This is a risky practice. All offshore sites that accept US players have no oversight. There is no recourse if the company decides to stiff a player or grade a bet wrongly. The West Virginia Lottery will not be able to help you, nor can any offshore licensing body, which is more of a tax collector than anything else.
West Virginia Sports Betting bonuses
All West Virginia sports betting sites offer new players a bonus. However, it must be a new account to qualify. If you made an account for daily fantasy sports in the past or a sports betting one in any state with the same company, you can't receive a first deposit bonus because you already have an account at the site.
There may be multiple bonus offers available at an online sportsbook. The player must pick the one that best suits their bankroll and betting strategy. You can only pick one, no matter how many different ones are available.
The most common type of online sportsbook bonus is a loss rebate. This type of wager was once called a free or risk-free bet. That terminology is obsolete. However, it is still the same type of sports betting bonus.
With a loss rebate, you deposit and wager any amount up to the maximum advertised amount. The cap is usually $1000, though it may be slightly higher. Some West Virginia sports betting bonuses designed like this may be as high as $1500.
You pick your favorite wager from the menu. If it wins, you can do whatever you want. It can be immediately withdrawn or used for a new bet. If it loses, the amount lost is replaced in bet credits. You use these to make a new wager. The terms and conditions explain the procedure. Some sites allow you to break it up into multiple wagers. Others require it to be all at once. You usually have a week to make this bet. If you wait longer than the rules allow, the replacement bet expires.
There may be rules about the types of bets permitted under loss rebate bonuses. For example, big favorites are often not permitted. The rules clearly explain the type of qualifying bets allowed.
Another standard West Virginia sports betting site bonus is where the player makes a small deposit and can receive bet credits. That type of offer may be advertised like "Bet $5, Get $200." In some cases, the first bet must win to collect the bonus. For others, you get it, regardless of the bet's outcome.
This type of bonus is usually flexible. You can bet it all at once or in any increment you want. The credits typically expire after a week. If you don't make the bet in time, it expires.
A deposit match is the other common type of West Virginia sports betting site bonus. That is advertised like 20% up to $1000.
In this example, you make a first deposit and receive 20% of that amount in bonus credits. If you deposit $1000, the amount of credits is $200. A deposit of $5000 is required to receive the maximum amount. The wagering requirement is usually about 25 times the deposit amount. If you deposit $5000 and receive a $1000 bonus, you must wager $25,000 before the time expires.
It is important to deposit an amount that awards a bonus you can wager by the expiration date. For example, you normally have a month or two before time runs out. If you fail to meet the wagering requirement by that time, the entire bonus amount disappears from your account.
There may be a no-deposit bonus available. This type of offer means a West Virginia sports betting site gives the player a small amount of money just for opening an account. It is usually $10 but may be as high as $25. An online sportsbook no-deposit bonus terms usually requires it to be bet in one lump sum. If it wins, you may need to deposit and wager it once to request a withdrawal. Note that accepting a no-deposit bonus may disqualify you from receiving any other bonuses from the site. However, that is not always the case. Read its terms and conditions to find out if that is the case.
West Virginia Sports Betting Laws
The path to legal sports betting sites in West Virginia started months before the US Supreme Court struck down the Professional and Amateur Sports Protection Act. SB 415, known as the West Virginia Lottery Sports Wagering Act, passed the state legislature in March 2018 and was signed into law by Governor Jim Justice. The law put West Virginia in the position to act quickly to launch sportsbooks if PASPA failed. It did, and West Virginia casinos offered sports betting three months later. Online sportsbooks launched in January 2020.
The tax rate for sports betting in West Virginia is 10%. The licensing fee is $100,000, which renew every five years for the same amount.
Players must be at least 21 years old. College sports are legal for betting. This includes props and in-state universities. eSports betting is legal in West Virginia. That occurred in April 2022 when HB 4826 passed.
West Virginia Sports Betting FAQ
Can West Virginia sportsbooks offer college sports?
College sports betting is legal in West Virginia. There are no restrictions on props or in-state teams.
What is the minimum age for sports betting in West Virginia?
All sports bettors in West Virginia must be at least 21 years old. This polic includes online and casino sportsbooks.
Is eSports betting legal in West Virginia?
West Virginia legalized eSports betting in April 2022.
What should I do if I have a complaint about a West Virginia sportsbook?
You can contact the West Virginia Lottery at mail@wvlottery.com to file a complaint against a licensed sports betting site.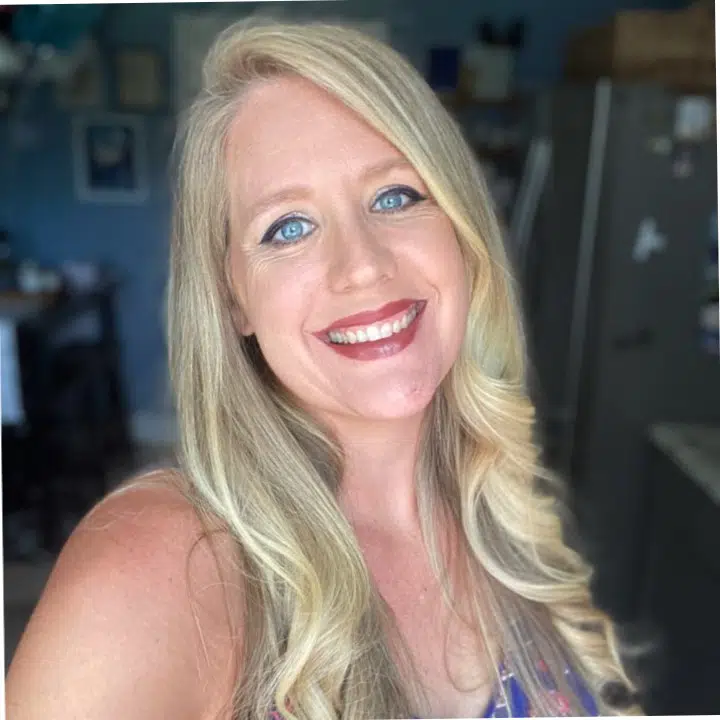 Sadonna brings creativity and knowledge to create quality international online betting industry news coverage. The gambling landscape is constantly changing and Sadonna stays on top of the latest developments, good and bad.