Breeders Cup Betting 2014: Where to Wager Online
The 31st installment of the Breeders' Cup begins on a very appropriate 31st of October, 2014. The racing action kicks off tomorrow with a set of four races and a total of $5,000,000 in purses. The series continues Saturday with nine more races and another $19.5 million in purses. Tune in to NBCSN and NBC to watch the action live on TV.
Friday: NBCSN at 5:00 PM ET
Saturday: NBCSN at 3:30 PM ET
Saturday: NBC at 8:00 PM ET
You can also watch the action live online over at BreedersCup.com starting at 2:00 PM ET on Friday and 12:45 PM ET on Saturday.
This is one of the biggest racing events of the year and all the main horse betting sites are itching for your business. Not only is there money to be made if you know how to pick your horses, but there is also going to be a lot of money flowing in the form of bonuses and promos.
Here's the full list of races for 2014:
Friday
Juvenile Turf: 1 mile and $1 million purse
Dirt Mile: 1 mile and $1 million purse
Juvenile Fillies Turf: 1 mile and $1 million purse
Distaff: 1 1/8 miles and $2 million purse
Saturday
Juvenile Fillies: 1 1/16 miles and $2 million purse
Filly and Mare Turf: 1 ¼ miles and $2 million purse
Filly and Mare Sprint: 7 furlongs and $1 million purse
Turf Sprint: 6 ½ furlongs and $1 million purse
Juvenile Dirt: 1 1/16 miles and $2 million purse
Turf: 1 ½ miles and $3 million purse
Dirt Sprint: 6 furlongs and $1.5 million purse
Mile: 1 mile and $2 million purse
Classic: 1 ¼ miles and $5 million purse
Breeders' Cup Betting Sites and Promos
You won't have any problems finding a place to bet on Breeders' Cup online this year. Some sites are already accepting wagers while others will go live the day of the action. The sites that I recommend below are both 100% legal, safe and easy-to-use. All you need to do to get started is visit any of these sites and sign up for an account.
BetAmerica.com
BetAmerica has long been one of the best horse racing sites for customers in the US. This site is headquartered in the United States and licensed to offer real money wagers in most states. If you have to pick just one site for your Breeders' Cup (BC) action, I urge you to consider BetAmerica.
There are currently two BC promos running at BetAmerica. First is the Cup Countdown. In this promo, your goal is to predict the highest payout of a specific race and/or the highest payout of a race day. The person who gets the closest will be given a BC Distaff horse to represent them on Friday's last race of the day. If your horse wins, BetAmerica will give you a free $500 Win Bet to place however you like on the Breeders' Cup Classic.
Here's how to participate:
Visit BetAmerica.com and sign up for an account if you don't already have one
Visit this page to enter your guess, real name and account name
You'll be notified immediately after the day's race if your guess is the closest of them all.
BetAmerica is also hosting a 2nd chance insurance promo on October 31st. If you place a Win Bet and your horse comes in second place on all of Friday's races, BetAmerica will refund your wager for up to $50.
These promos at BetAmerica are all offered in addition to a 100% first deposit bonus for all new players. If you're new to BetAmerica and make a deposit, they will match it for up to $300 in bonus cash.
TwinSpires.com
TwinSpires is another long-respected US-based horse racing site that knows how to take care of its customers. They are running a few special promos for the Breeders' Cup as well. First of all, TwinSpires is doubling the first time deposit bonus for all new customers who sign up between now and November 1st. Make a deposit within the next couple of days and they will match it for up to $200 extra. The normal bonus maxes out at just $100.
Next up is a 50% Distaff bonus. All you have to do is place a single Win Bet on a single horse on Friday to win the Distaff. If your horse does indeed win, TwinSpires will pay an extra 50% on your winnings. You can wager any amount you want, but the bonus only applies to the first $25 wagered.
Third is a $20,000 guaranteed handicapping tournament. You can buy in direct for $150 or win your way in through satellites for as little as $25. The big tournament is hosted on Saturday and covers 12 races. The top 11 places pay, with first place getting a cool $10,000. Visit TwinSpires.com for all the tournament rules and info.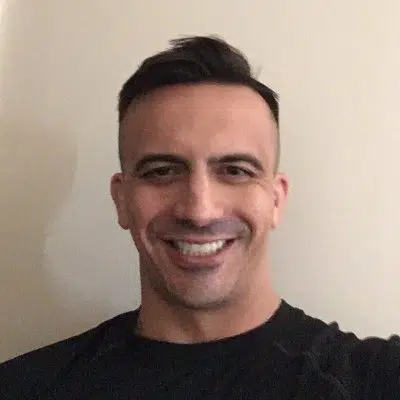 Wes Burns has more than a decade's worth of experience as a writer, researcher, and analyst in the legal online betting industry and is co-founder of OnlineBettingSites.com. Wes approaches his work from the viewpoint of players.