Miguel Cotto vs. Canelo Alvarez Odds and Betting Preview

One of the biggest fights of the year is drawing near with a matchup scheduled for 21 November between Miguel Cotto and Saul Alvarez. The much-anticipated bout pits Mexico's finest against Puerto Rico's longstanding champion. When you consider each fighter's style, this fight is shaping up to be much more action packed than the Mayweather-Pacquiao fight back in May.
What: Miguel Cotto vs. Saul "Canelo" Alvarez
When: Saturday, 21 November
Where: Mandalay Bay in Las Vegas
Best Odds on Miguel Cotto: 5/2
Best Odds on Canelo Alvarez: 4/9 at BetVictor
Best Odds on the Draw: 20/1
Boxing betting sites published the odds on this one months ago when the fight was first announced. Canelo comes in as a 4/9 favourite while Cotto has been priced as a 5/2 underdog. These prices are far from dead heat status, but they do indicate that we should be treated to a competitive fight between two very accomplished boxers.
Looking at Miguel Cotto
35-year old Miguel Cotto has made a resurgence of late with 3 early stoppages under the tutelage of Freddie Roach. Over that stretch, he earned a world title in his 4th weight class and elevated his stock in the matchup we have coming up in November. Prior to partnering with Roach, Cotto suffered two UD losses in a row to Floyd Mayweather Jr and Austin Trout.
Despite his resurgence, Cotto is a solid underdog in this fight. He is 10 years older than his opponent and enters with a 40-4 record with 33 KOs. Canelo comes in with a professional record of 45-1 with 32 Kos. Canelo is younger, has only one loss on his record (against Mayweather) and will probably be the heavier man on fight night.
The reason it's hard to back Cotto with any certainty is that his last three fights don't really tell the whole story. Yes, he finished all three fights, but these were not super competitive matchups. He came back from his dual losses to quickly dispatch Delvin Rodriguez (28-6-3) before moving up a level in competition to Sergio Martinez and Daniel Geale.
In those two fights, the opposition had physical problems that made each match less competitive than it should have been. Martinez, recognized for his mobility, fought on a bad knee and shuffled around the ring looking clearly out of sorts.
Cotto's last fight against Daniel Geale also went well for Cotto, but Geale did not look healthy at all. He weight in at 157 pounds and then put on a good 25 pounds to enter the right weighing 182. To put it simply, Cotto negotiated the contract from a superior position and put the screws to Geale regarding weight.
None of that is to say Cotto is a poor fighter or that you can even blame him for approaching those matches as he did. However, it does leave one major unanswered question. Does Cotto still have what it takes against healthy, elite-level competition? It's hard telling if his time with Freddie Roach has really improved his skills as much as his recent record indicates. Those questions will be answered definitively on 21 November.
Looking at Canelo Alvarez
On the other side, we have Canelo Alvarez who boasts a cleaner record with just one loss – to Floyd Mayweather. Canelo has been boxing at a high level for a long time now, but he's still just 25 years old. That makes for a rare combination of youth and experience. He also has the height and reach advantages in his favour.
Canelo's most recent fight resulted in a 3rd round KO over James Kirkland (32-2 with 28 KOs). Kirkland came out with aggression but it didn't take long for Alvarez to regroup and score a knockdown in the first round. Canelo knocked Kirkland down for a second time in the 3rd round and then finished the fight with a brutal overhand right straight to the chin that knocked Kirkland out cold.
It rarely suits us well to analyze common opponents, but I do think there is something to be gleaned from both fighters' previous matches with Floyd Mayweather. Both fighters fell to Mayweather, but Cotto made it a much closer match. Mayweather later told Cotto that he was "the toughest guy I ever fought." Canelo does seem to fade a bit when fights go the distance while Cotto has been in some all out wars and put up a solid performance from bell to bell.
With that said, Canelo is still in his prime and Cotto isn't getting any younger. Cotto is going to have to rely on his experience and mobility to overcome the size and reach gaps. Cotta will need to stay mobile, avoid a slugfest and use some of those valuable lessons he learned from his Mayweather fight.
The betting odds appear pretty much spot-on given what we know. If you're having a hard time picking a winner, you may want to head over to William Hill where the round total is set at 11.5 rounds. You can take the over for 4/7 or the under for 5/4. No matter what happens, I'm sure we'll see two very active fighters and an entertaining fight.
Related: Canelo Alvarez vs Amir Khan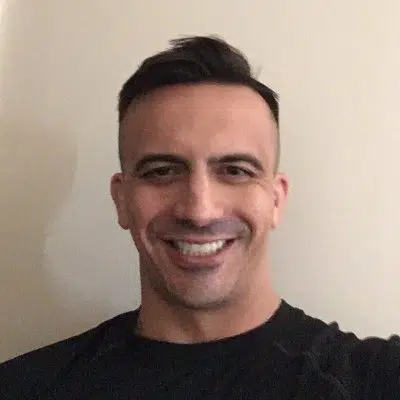 Wes Burns has more than a decade's worth of experience as a writer, researcher, and analyst in the legal online betting industry and is co-founder of OnlineBettingSites.com. Wes approaches his work from the viewpoint of players.