UFC Fight Night 120: Poirier vs. Pettis Odds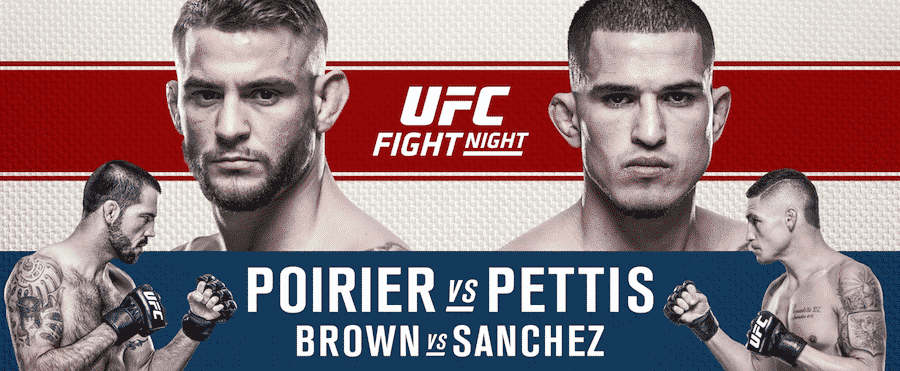 Anyone watch that UFC 217 card? Wow, what a show that was. Between three titles changing hands (all in dramatic fashion) and the glorious, victorious return of Georges St-Pierre, that was one heck of a fight night. And that's not even mentioning the rest of the card, which was also full of great fights.
Now, just one week later, the UFC is putting together another event. This time, it is UFC Fight Night 120 in Virginia and it features a big fight between long time veteran Dustin Poirier and former lightweight champ Anthony Pettis. Other names on the card you may recognize include Matt "the Immortal" Brown, Andrei Arlovski, Nate Marquardt, Joe Lauzon and Clay Guida. Overall, it's shaping up to be not a bad night at all.
---
Best MMA Betting Sites
---
To anyone complaining that UFC Fight Night 120 isn't the most amazing card ever, I say this: don't get greedy. Nothing is going to look amazing after UFC 217. That was a pay-per-view event and it was one of the best PPVs put on in a long time. This is a free fight night and it does actually have some fun matchups that should give us a great show.
First of all, Dustin Poirier and Anthony Pettis should be an entertaining fight because both bring a strong and action-oriented striking style to the cage. Dustin Poirier has been running pretty well of late and always presents a challenge to people moving their way up to a title fight. No longer content with being a gatekeeper, Poirier should bring the heat this weekend.
Anthony Pettis, meanwhile, brings an unorthodox game to his fights that is just as entertaining – if not more so. Pettis has not run as well in recent fights, but the former champion knows how to win and should never be overlooked.
Matt Brown and Diego Sanchez also showcase offensive, brawling styles that bring the fireworks. Putting these two face-to-face in the Octagon will likely create an action-packed fight.
Longer-term fans of the sport will also get what may be one last chance to see a couple of legends back in action. Andrei Arlovski, former heavyweight champion and Nate Marquardt, former Strikeforce and Pancrase champion, will each face younger, hungrier fighters who are looking to establish themselves in the game with wins over big (but fading) names. Both veterans enter their fights as underdogs, but hopefully they will put on a good show for us.
UFC Fight Night 120 gets underway on Saturday, 11 November at the Ted Constant Convocation Center in Norfolk, Virginia. Fight fans in the UK can watch it all go down on BT Sport 2 while fans in the United States can watch it on Fox Sports 1. Now, let's look at the full card, compare the odds and take a look at the headliner.
Full UFC Fight Night 120 Fight Card
BT Sport 2 / FS1 Main Card
Dustin Poirier vs. Anthony Pettis (lightweight)
Matt Brown vs. Diego Sanchez (welterweight)
Junior Albini vs. Andrei Arlovski (heavyweight)
Nate Marquardt vs. Cezar Ferreira (middleweight)
Raphael Assuncao vs. Matthew Lopez (bantamweight)
Joe Lauzon vs. Clay Guida (lightweight)
BT Sport / FS1 Prelims
John Dodson vs. Marlon Moraes (bantamweight)
Tatiana Suarez vs. Viviane Pereira (strawweight)
Sage Northcutt vs. Michel Quinones (lightweight)
Angela Hill vs. Nina Ansaroff (strawweight)
Fight Pass Early Prelims
Court McGee vs. Sean Strickland (welterweight)
Jake Collier vs. Marcel Fortuna (light-heavyweight)
Darren Stewart vs. Karl Roberson (middleweight)
UFC Fight Night 120 Betting Odds
Now, we compare the bookmakers with the best MMA odds to see what prices we can get for each fighter on this weekend's card. As always, the purpose of these comparison tables is to see which MMA betting sites are offering the best prices for your Fight Night picks.
Dustin Poirier vs. Anthony Pettis
Dustin Poirier and Anthony Pettis are both looking to this main event fight to showcases their return to title contention. Both have struggled in the past for different reasons, but Dustin Poirier is definitely on the better run of the two in recent fights. However, former champion Anthony Pettis has a unique style that is difficult to prepare for and is capable of causing problems for anyone in the division.
Since moving up to lightweight from featherweight, Dustin Poirier (21-5, 1 NC) has looked much stronger. He is now 5-1 with 1 no-contest since moving up to lightweight. The loss came at the hands of Michael Johnson in 2016 while the no-contest came against Eddie Alvarez in Poirier's last outing at UFC 211 earlier this year. That outcome was the result of illegal knees to the head of a grounded opponent.
Prior to the Michael Johnson loss, the last time Poirier lost a fight was back in 2014 against Conor McGregor in a featherweight bout. After the McGregor fight, Poirier won four straight, dropped a fight to Michael Johnson and then beat Jim Miller in February via decision. His no-contest fight against Eddie Alvarez happened in May and now he's up against Anthony Pettis.
Poirier has struggled to make it to the very top of the game and win a belt of his own, but he should not be underestimated. As Forbes noted this week, Poirier ranks sixth all time in UFC featherweight history for landing 50.7% of his significant strikes and first all the time in division history in strike differential at +2.55. In other words, Poirier tends to land strikes way more often than he gets landed on.
Anthony Pettis (20-6) has less momentum on his side going into this fight as he has struggled to find his place in the UFC since losing the lightweight belt. Pettis won the lightweight belt in 2013 with a victory over Benson Henderson at UFC 164 and then followed that up with another win over Gilbert Melendez at UFC 181.
Things took a downturn for Pettis in 2015, beginning with his title defense against Rafael Dos Anjos. Rafael Dos Anjos stripped the belt from Pettis with a decision victory, and then Pettis went on to drop two more fight in a row to Eddie Alvarez (decision) and Edson Barboza (decision).
Looking at three straight losses, Pettis decided to try his hand at a lighter division. He moved down to featherweight and got off to a good start with a submission win over Charles Oliveira. That was enough to get him an interim featherweight title shot against Max Holloway. This one was perhaps his ugliest performance to date – Pettis came in 3 pounds overweight and still lost the fight via TKO in round 3.
Missing weight in a title fight as a pay-per-view UFC headliner was enough to convince Anthony Pettis to go right back up to lightweight. He has since had one fight at lightweight, which was a decision win over Jim Miller. Pettis has had a rough time lately, but at least he'll be coming in off a win.
This weekend will be huge for Pettis. If he can get past a very tough Dustin Poirier, it will do much to remind people of the old Pettis who used to KO opponents in flashy fashion.
The oddsmakers have this one priced as a close fight for good reason. While Anthony Pettis has shown spots of brilliance in his career and is the only one of these two to hold a UFC belt, he has also struggled a lot recently. Ultimately, this fight will come down to whether or not we get a vintage Pettis. His confidence should have received a boost after getting a quick win upon moving back to his more natural weight class.
Dustin Poirier has been stuffed into the gatekeeper role over recent years, but he has been improving from fight to fight of late. Poirier's style is moving from one of outright brawler to something that looks more refined and capable of dealing with the offbeat style Pettis brings to the cage.
I think Poirier's key to victory is to fight intelligently and forget about just charging forward hoping to turn this into a brawl. Poirier can put just about anyone down if they're just standing face to face exchanging shots, but Pettis is too creative and agile for that approach to work. Poirier needs to have a game plan and execute.
Dustin Poirier Highlights
Anthony Pettis Highlights
Other UFC Fight Nights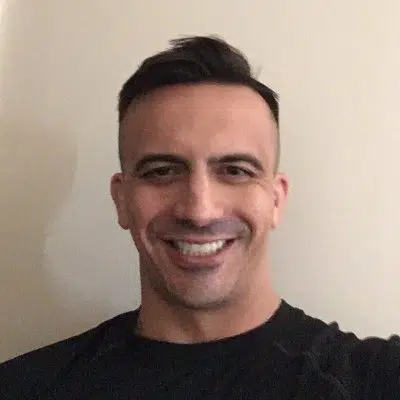 Wes Burns has more than a decade's worth of experience as a writer, researcher, and analyst in the legal online betting industry and is co-founder of OnlineBettingSites.com. Wes approaches his work from the viewpoint of players.