Online sports betting is legal in Greenland and available to customers 18 or older. Greenland betting sites operate on licenses issued by Spillemyndigheden (the Danish Gambling Authority) and must comply with responsible gambling regulations in both nations.
Although Greenland has significant autonomy within the Kingdom of Denmark, the latter's online gambling laws heavily influence where fans can bet online in Greenland. Most notably, both nations legalized online sports betting in January 2012 via similar laws.
Read on for an overview of the best Greenland betting sites and what bettors need to know about local gambling laws.
Best Greenland Betting Sites
Betting sites licensed by Spillemyndigheden may apply for one-year permits to offer online sports betting in Greenland. Readers can see a full list of online betting sites with Spillemyndigheden licenses here, but they should note that most Danish betting sites do not operate in Greenland.
Only a few online bookmakers have taken advantage of the opportunity because Greenland imposes additional regulations on licensed operators, including an annual revenue cap of DKK 1,000,000. When weighing the costs of complying with additional Greenland sports betting regulations against serving a country home to just 57,000 residents, most betting sites licensed in Denmark have opted not to operate in Greenland.
Fortunately, some of the world's most recognized sportsbook operators are active in Greenland. Additionally, Greenland sports betting laws do not prohibit fans from using online sportsbooks licensed in other countries. Below are brief overviews of the best Greenland sports betting sites, ranked according to their odds, league coverage, promotions, and reputations.
22Bet Greenland
22Bet offers the most comprehensive league coverage of all Greenland betting sites. With daily live streams, a massive wagering menu, and markets for niche leagues that fans won't find anywhere else, 22Bet Greenland is a well-rounded operator.
Although 22Bet does not hold a Greenland sports betting license, it functions like any other online sportsbook available to residents. Customers can fund their accounts instantly with electronic banking transfers, credit cards, debit cards, and roughly two dozen cryptocurrencies.
Is 22Bet licensed in Greenland: No
Does it support DKK deposits: No, but 22Bet provides instant currency conversions from Danish kroner into euros, dollars, and multiple other currencies.
Bet365 Greenland
Fans who would prefer to stick with licensed operators exclusively should consider Bet365 Greenland first. Bet365 is one of the only Greenland betting sites licensed by Spillemyndigheden, and it is by far the most customer-friendly bookmaker.
Bet365 has maintained a sterling reputation since opening in 2000, and it remains a privately-owned, family-operated company – a rarity in online sports betting today. As a privately owned betting company, Bet365 has more flexibility than most operators and tends to respond quickly to customer feedback and offer better promotions.
Note: If you live in Greenland and visit Bet365 but end up at the .com domain, continue signing up as normal. After you select Greenland as your country of residence, the website will redirect you to bet365.dk to finish registration.
Is Bet365 licensed in Greenland: Yes
Does it support DKK deposits: Yes
Bet365 Greenland Deposit Methods
All Bet365 Greenland deposit methods instantly credit customers' online betting accounts except wire transfers, which take 2-10 business days.
Debit Card (Visa, Maestro, Mastercard): 50.00 kr. to 150,000.00 kr.
Credit Card (Visa, Mastercard): 50.00 kr. to 150,000 kr.
Apple Pay: 50.00 kr. to 50,000.00 kr.
PayPal: 100.00 kr. to 60,000.00 kr.
Paysafecard: 50.00 kr. to 10,000.00 kr.
Trustly*: 100.00 kr. to 50,000.00 kr.
Wire Transfer: 1,000.00 kr. to 1,000,000.00 kr.
*Trustly offers instant online bank transfers for customers who use the following banks: Danske Bank, Nordea, Jyske Bank, Sydbank, BasisBank, Broager Sparekasse, Djurslands Bank, Dragsholm Sparekasse, Facit Bank, Fano Sparekasse, Fros Sparekasse, Ikano Bank, Klim Sparekasse, Kreditbanken, Lan & Spar Bank, Middelfart Sparekasse, Nordfyns Bank, Ringkjobing Landbobank, Ronde Sparekasse, Skjern Bank, Sonderha Horsted Sparekasse, Sparekassen Danmark, Sparekassen Sjaelland-Fyn and Stadil Sparekasse.
Greenland Sports Betting Laws
Greenland legalized online sports betting in 2011 via the 2011 Gambling Act, which took effect on January 1st, 2012.
The Act's opening paragraphs outline why lawmakers legalized online gambling in Greenland and state the law's four primary goals:
Keep the consumption of gambling at a moderate level
Protect young people or other vulnerable persons from being exploited through games or developing gambling addiction
Protect players by ensuring that the games are offered in a fair, responsible, and transparent manner
Ensure public order and prevent gambling from being used for crime
The Act almost mirrors legislation passed in Denmark the same year and leaves the regulation of online sports betting to the Danish Gambling Authority. Betting sites licensed in Denmark may also offer their services in Greenland but must adhere to several additional requirements:
Operators with multi-year licenses in Denmark may apply for one-year permits to offer online sports betting in Greenland
A one-year Greenland online betting permit includes a one-time application fee of 50,000 kr to cover the costs of processing the request, issuing the license, and overseeing the licensee moving forward
Greenland betting sites must renew their permits annually
If Greenland rejects a licensing permit, it may refund the applicant up to 25,000 kr
Licensed Greenland betting sites may not earn more than 1,000,000 kr in taxable income per year
Licensed operators pay a 20% tax on gross profits
Additional regulations introduced by Executive Order No. 67 of 25 January 2012 apply specifically to Greenland online casinos but also demonstrate how the government approaches wagering in general.
Per the executive order, Greenland casino sites must:
Verify the identities of all customers
Maintain detailed records of all customers' transactions for at least five years
Not accept cash deposits
Holds customers' funds in segregated accounts separate from operating funds
Provide Greenlandic and Danish translations of any information the Gambling Act requires operators to display to customers
Explain all conditions attached to online betting bonuses "in a clear, lucid manner within the immediate context of the offer"
Online Horse Racing Betting in Greenland
Online horse racing betting is legal in Greenland for fans 18 and older. Denmark's Danske Spil has a government-approved monopoly over tote wagering, which it offers under the Dantoto brand.
When Greenland opened its online betting and gambling markets to private competition, it excluded horse racing betting, greyhound wagering, pigeon racing, and online bingo. As a result, Dantoto is the only licensed Greenlandic horse racing betting site.
Dantoto's horse racing betting promotions, track coverage, and features are limited compared to betting sites licensed elsewhere, but it covers the most important races worldwide and provides live video for many races.
Problem Gambling Resources in Greenland
The Gambling Act and additional regulations require licensed Greenland betting sites to support responsible gambling by:
Providing customers with contact information for problem gambling treatment centers
Offering self-administered tests for problem gambling
Providing a mechanism for customers to set daily, weekly, and monthly deposit limits
Giving customers the ability to self-exclude from all gambling permanently or temporarily
Not sending marketing material to customers who have self-excluded from gambling
Bettors who suspect they have a gambling problem can get free assistance from Allorfik, the Knowledge Center on Addiction. Bettors can visit the Allorfik website to get started today or call (+299) 52 53 43.
Greenland Online Betting FAQs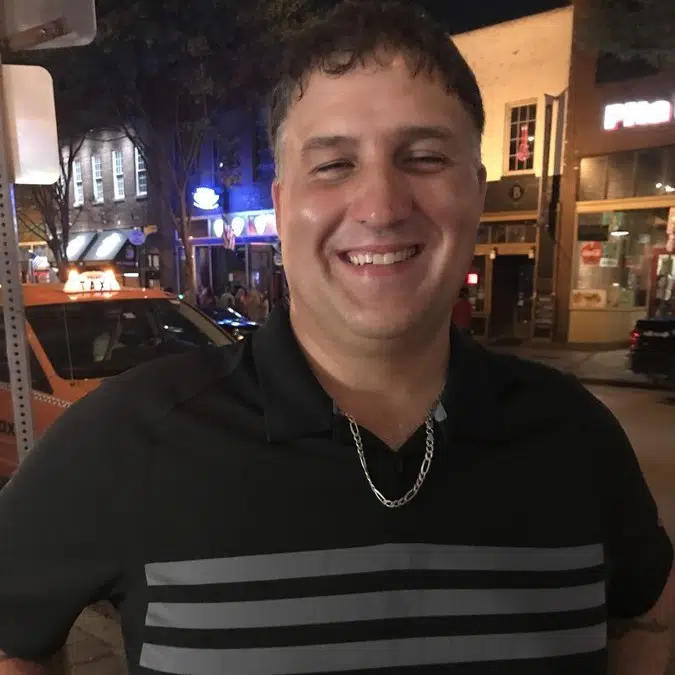 Mike Murphy is the founder of OnlineBettingSites.com and has over 10 years of experience in the legal online betting industry. A regular attendee of industry trade shows and conferences, Mike is a strong proponent of regulated markets and responsible gambling policies.