Latest Odds and Preview for the 2016 F1 Hungarian GP
After two weekends in a row of racing action, drivers and teams now get two weeks off to prepare for the 2016 Hungarian Grand Prix. The race gets underway from 22 through 24 July in Budapest at the tight and twisty Hungaroring.
Lewis Hamilton ties Michael Schumacher for the most wins ever at the Hungarian Grand Prix with four victories each. Hamilton won here in 2007, 2009, 2012 and 2013 but Daniel Ricciardo took won in 2014 and Sebastian Vettel in 2015. However, Hamilton seems to have found his form at this point in the 2016 season and tough tracks always play to his strengths. As we would expect, the bookmakers are giving Hamilton the nod as the betting favourite.
---
Get the Best Odds on the Hungarian GP at:
Rank
Betting Site
Bonus
Rating
Visit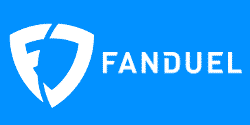 ---
The Hungarian GP is shaping up to be a particularly intense race with Lewis Hamilton having closed in on Rosberg for the 2016 Driver's Championship. Rosberg now leads by just one point after having led by as many as 43 points earlier this season. Both men will surely be racing hard on this tight track. Consider all that plus their history in pushing the envelope to either overtake or block and this could be a very interesting race.
Pit stop strategy and tyre selection are of particular importance at the Hungaroring given the difficulty in overtaking and tight turns. With Nico Rosberg and Lewis Hamilton so close in championship standings, Mercedes will may end up with some tough decisions on their end. The Red Bull team will also need to be on its game this time around after costly errors earlier in the season.
Recapping the British GP and Driver's Championship
The British GP was a rain-soaked affair that played right into Lewis Hamilton's extraordinary ability to find an edge while other drivers contend with the elements. I'm not sure if the rain drops actually fall on him, but he ran a masterful race and took a first place finish to cut deeply into Nico Rosberg's lead for the 2016 Driver's Championship. Rosberg now leads by just one point.
Rosberg would have maintained a 4-point lead after a second place finish, but race stewards added 10 seconds to his time to demote him from second place to third behind Max Verstappen. The penalty was imposed on Rosberg due to instructions received over team radio that were later deemed to violate a regulation that requires drivers to "drive the car alone and unaided."
The incident happened on lap 47 when Rosberg notified the team that he was having gearbox problems. The team replied "Affirm. Chassis default zero one. Avoid seventh gear, Nico." That statement was deemed acceptable, but stewards contend that a follow-up exchange went exceeded the degree to which teams are permitted to assist drivers.
Rosberg responded with "What does that mean – I have to shift through it?" The team answered by telling him "Affirm Nico. You need to shift through it. Affirm, you need to shift through it."
Racing stewards found that it was this last exchange that crossed the line into unacceptable territory. Mercedes plan to appeal the ruling.
When asked if he feels he has lost momentum in the Driver's Championship, Rosberg said that he remains positive and tries not to focus too much on point totals and instead prefers to focus on what's in front of him right now.
"Anyway I'm feeling great and the battle is on with Lewis, I'm not counting points because it's still such a long way to go and I don't like to do that. For me, the best thing is to win races, which is what I want to do at the moment, just focus on the races and don't look at what is going to happen in six months' time.
"You must remember that I benefitted from the others, having a very, very messy start, my competitors. That definitely has changed."?
Here's where the top 6 drivers now stand in the Driver's Championship:
Nico Rosberg: 168 points
Lewis Hamilton: 167 points
Kimi Raikkonen: 106 points
Daniel Ricciardo: 100 points
Sebastian Vettel: 98 points
Max Verstappen: 90 points
Remember, most F1 online bookmakers are still accepting futures wagers on who will ultimately win the Driver's Championship. Below are the current odds for the top six drivers at each betting site.